When you're first starting your CPA or bookkeeping business, all the items on your to-do list can seem overwhelming. Plus, there are a lot of up-front costs when it comes to running your own business. It might seem tempting to send off your first emails using any old email address, but it's not wise to use your Gmail or Hotmail address for your company email address.
Here's why, with advice from the experts.
3 reasons you need custom email
Starting a business isn't inexpensive, so why pay for a professional email address when you already have a free one? Here's what the experts have to say.
It establishes professional credibility.

You'll maintain control of your client list.

It helps market your business.
Read on for the trust and branding benefits of paid email for your company email address.
1. It establishes professional credibility
In any business that deals with money and personal information, it's important to come across as professional and credible.
That means getting a simple website up and running for your business and creating an email account that also uses the same domain name.
In an industry that's plagued by fakes, you need to show professionalism, says Steven Weil, PhD, EA, Principle at RMS Accounting.
"It's important for communications with prospective leads as well as with potential referrals," agrees Dave Robinson, founder and managing partner of Driven Insights, an outsourced accounting firm. "For example, if you're a bookkeeper and you want to leverage your relationship with a CPA to get referrals, reaching out to them with a Gmail account doesn't come across as credible,"
"There are too many people out there who aren't really in the business and are offering the services anyway," Steven adds. "So having a custom email address is one of the ways people can identify you're really serious about being in that business and you're not one of many who just sign up for a free email address."
Joshua Teeple, partner at Grobstein Teeple, LLP, agrees with Steven:
"The use of non-generic internet email distinguishes the firm from internet users that might be trying to spoof consumers into thinking they are the true professionals or are trying to perpetrate more nefarious activity."
Josh Hanover, EA, with Marks Paneth, LLP, says establishing a company email sets a tone for the rest of your relationship with clients. "Many will form an opinion of somebody's competency and professionalism by his or her webpage, business card, and domain (whether that's fair is a different question). In a market saturated with competent accountants, we need to create the appropriate image just to be taken seriously," he says.
2. You'll maintain control of your client list
If your business is successful, you might one day end up hiring employees. If that happens, it will be important for them to have an email address associated with your company website. This is something you can only offer if you have a custom domain name of your own.
"If I hire someone and they quit and go somewhere else," says Steven, "they don't get client emails anymore. Imagine if they used a personal email address, not only could they take clients, but the clients wouldn't know if they are dealing with an individual or a business."
Security is also something important to consider.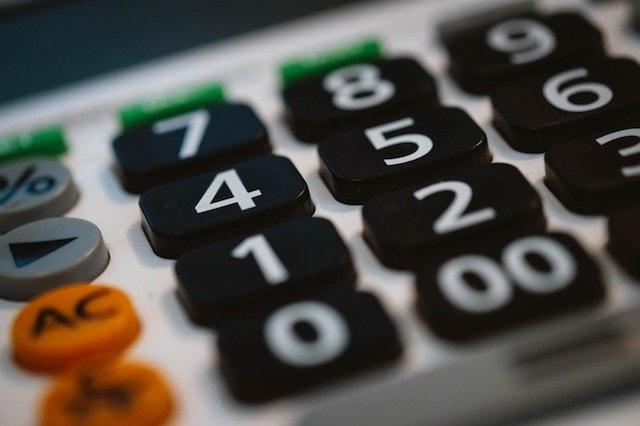 "Having a separate domain name might make it easier to comply with secure file transmissions for sensitive data and prevents contacts from inadvertently sending communications to the incorrect Gmail or Hotmail address," Josh says.
"Everyone is highly aware of security risks these days" Dave adds. "If I'm a prospective client or referral source and I'm talking about entrusting financial data, I would like to see someone who's made an investment in their company. If they haven't, I start to wonder if they're thinking about things like security and the security of my data."
3. It helps market your business
Having a company email address associated with your website not only helps you appear more professional and credible, it can also help with marketing your company.
"You can have all the associated links in your email signature," suggests Dave. "That signature gives you a place to showcase your talent and experience. If that's coming from a Gmail account, you might be blowing your opportunity to market yourself."
Your email signature can also have links to your company website and social media profiles.
Get your company email address right
Setting up a website and matching email address doesn't have to be daunting or even difficult. Buying a domain name is cheap these days — read this handy post for advice on choosing one for your business. If you buy your domain through GoDaddy, they'll help you set up your business email account as soon as you check out.
Check to see if your business domain name is available now
Then just pick a sitebuilder from one of the many out there, including GoDaddy's GoCentral. You'll have a great-looking website and matching company email address in no time. Together, they'll send a professional message to prospective clients and partners.