With more than 30 years of international experience, Louise Kern, managing director of GloBIS, helps businesses make the right choice in international expansion.
In the following interview, Kern shares tips on how to avoid getting burned on a business deal, how to recognize a legitimate business opportunity when it lands in your inbox, and what steps a business owner should take to button things down safely to ensure saving money, time and grief down the road.
Q&A with Louise Kern about international expansion
This interview has been gently edited for length and clarity.
Laurel Delaney: I think of you as being an expert in uncovering the truth on companies. Have you ever gotten burned in a business transaction because you didn't check out your partner in advance? If so, what happened, how did you resolve the problem, and what is the lesson in it for all of us?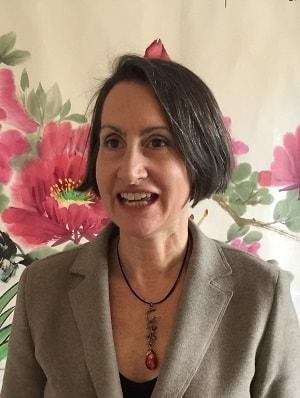 Louise Kern: Wow — throwing me a curve ball right off the bat! The biggest scofflaws I've had as clients or business partners I'd actually either met or worked with before they burned or tried to burn me.
In one case several years ago, an accountant was recommended to me by three separate U.S. and foreign government entities, and I began discussions to hire him. Something didn't sit right, though, and I did some investigating. It ends up he had plead guilty to and served federal time for wire fraud and money laundering. I fired him and literally ended up as the FBI's key witness against him in a new trial for other crimes.
I had to learn for myself to follow my own best practices — even if someone comes well recommended.
You can never be sure those references ever checked that person out, so you need to initiate your own due diligence to ensure the person checks out.
International expansion tip: I've seen an increase in the number of firms that try to augment their appearance of legitimacy by listing themselves on the websites of trade missions worldwide, such as the South Korean Trade Association site, KOTRA. Please remember, just because a firm or consultant is listed as a provider on one of these sites, it does not mean they underwent any screening, so always check them out yourself to be sure. The same goes for sites like Alibaba, too!
LD: How do companies recognize a legitimate business proposition when it lands in their inbox so as not to spend a lot of time servicing something that becomes nothing or a nightmare later on? In the same vein, I am sure there are tons of businesses that may have passed up an opportunity because they didn't know how to check whether it was legitimate.
LK: It's usually easiest, and definitely cheapest, to spot a scam with the initial contact.
Is the email tailored to you ("We are very interested in learning more about your model #XXX robotic machine …"), or is it a generic query ("We are very interested in the products we saw on your website …")? The latter is likely a sign it is a phishing email.
Take a look at the "From" email address. If you put your cursor over it or when you click reply and double click on it to see where the reply will actually go, does the address stay the same or does it change to something else — like a different extension (i.e., no longer "Louise@glo-bis.com" rather "Louise@gmail.com" or even "Louise@glo-bls.com")? Sometimes the mismatch can be VERY subtle, and the crooks are counting on you being rushed so you overlook the discrepancy and think you're responding to a legitimate entity.
Once you start communicating with a scammer, they will become more sophisticated, making fewer slip-ups. And you will also become more invested in making the deal succeed, so the potential dollar signs will start to cloud your judgment — subconsciously causing you to ignore any warning signs, which continue to flash. This is when you are at your most vulnerable.
If the email is personalized to you and the email address matches, then follow my tips below to continue screening whether this might be a hot prospect or a hot potato.
Related: How to protect your business from phishing scams
LD: What should we be doing online and offline to make us feel more confident on making a decision to do business with a prospective overseas customer? What research should we be doing?
LK: Google the company name and website. Is there organic internet traffic about them, or is it just websites where they paid to be listed, like on Alibaba as I mentioned above? Are there positive comments about them or does anyone accuse them of being a scam?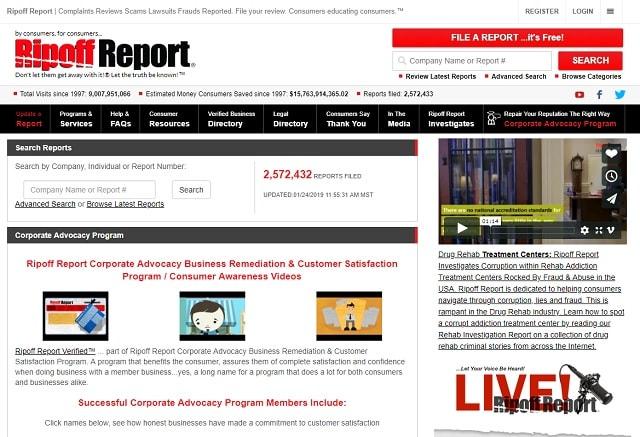 Search for them on Ripoff Report. If you find anything negative about them, please take it at face value and don't think you will be able to come out unscathed in a relationship with them.
If you suspect a scam, either don't answer their email or let them know you "have decided not to pursue this opportunity at this time."
Never call out a scammer: They may try to "take revenge" by posting negative comments about you online, or worse.
Offline, if they're claiming to have worked with an entity you know, call them and see if you can validate this reference.
Editor's note: Ready to take stronger steps to protect your business online? Check out GoDaddy's Web Security tools.
LD: How do you know when you have a winning inquiry on your hands? What are the signs?
LK: Here are four winning signs you have a hot prospect:
You found legitimate positive media articles about them, not just PR news releases or other paid sites.
You found online job postings, that were appropriate for the industry, not just for English language customer service. The latter can be a sign of a scam since many international scams are conducted in English, so companies need relevant staff to handle communication with the targets.
Their communication with you has been industry-specific and tailored to your company from the start.
You have had an unbiased third-party conduct a fresh investigation of the company and it was registered more than three years ago, to do what it says it does, and it has a good credit rating.
These are all positive signs, but you'll never know for sure until the money is in the bank!
LD: Feel free to share an experience or story that will be helpful to our readers — a story that might be related to international expansion or doing business in China, or maybe about a client who did things right or wrong. What transpired, and how did it end up?
LK: Unfortunately, there are still quite a few scams coming out of China.
A company contacted us because their Chinese buyer stopped answering their emails after the U.S. business had already wired several payments for things like notary fees, foreign exchange, and steel import taxes to "facilitate the sale." The total payment by the U.S. company was just under $15,000.
In our investigation we learned the buyer was not registered in China; the supposed UK parent company was owned by Chinese nationals and had just been registered a few months prior by a business services firm — it had no actual presence in the UK, and the Hong Kong related party also had been registered only a few months prior.
We see many fraudulent companies with a recent Hong Kong or UK registration.
In addition, we know it is a common scam for Chinese companies to request payment for notary fees, and any foreign exchange or import fees should be paid by the buyer, not the seller. (As an aside, it is also common for them to request your top executives travel to China immediately to sign a contract: it is not necessary to sign a Chinese contract in person!).
We helped the client identify the parties in the scam, but they have little hope to recoup any of their loss. If they had just purchased a business credit report on the Chinese buyer from us up front, they would have saved almost $15,000 by not pursuing this scam.
LD: Can you share some do's and don'ts about quickly giving credit quickly to what looks like a legitimate customer? This happens to business looking at international expansion — only to find out later on that the potential customer is not legitimate (e.g., they end up stealing your trademark by registering it in their home country, making a product similar to yours, and selling it to the same customers).
LK: The best protection remains prevention. If you have a great product or service, someone somewhere is going to try to copy/steal it.
So you should register your trademark not only in every market you're considering, rather every market in the world.
That's an important rule of international expansion that you should follow.
Otherwise, someone could make shoddy knockoffs in some other country, ship it to a market you're in, and destroy your reputation or, depending on your products, even hurt someone because they think they're buying your high-quality item.
Working with an international distributor can be a great idea — but be sure you register your own trademarks, company name and website(s) in that country/region. You need to own your own IP, because otherwise, they might own your brand there, not you.
It is very expensive, if not impossible, to buy back your own name in some markets.
Related: Trademark vs. copyright — Which one does your business need?
LD: What steps should a business owner take to button things down to ensure saving money, time and grief down the road? What questions should they be asking when expanding internationally?
LK: At a minimum, you should request these five things from all your business partners:
Their full name.
Their name in the local language.
Their business registration number.
Their address.
Their contact numbers.
That way, if anything goes wrong, you will have a quicker time reaching the relevant parties to take action.
LD: Can you provide a few tried-and-true resources that you have used successfully with an international expansion in the past (e.g., "WhoIs" record and anything else here)?
LK: My all-time favorite quick and free tool to assess the legitimacy of a company is checking its website registration through the "WhoIs" record. I type the domain name (i.e., glo-bis.com) into a WhoIs lookup tool and see when the site was registered, by whom, and for how long.
If it was registered less than one year ago and for only one year, that is a HUGE sign the company is a scam.
It is our experience that most scamming companies do not last more than one year, and a new legitimate company will show some optimism and reserve their domain name for at least two years, if not longer.
Nowadays many companies pay to have "privacy" on their website registration, so their contact details are not so easily visible. There can be a legitimate reason for this, but we still consider a "privacy" listing on the site registration details to be a red flag, especially if the site is new and only reserved for one year.
If we see a "privacy," we're still going to want to run a formal investigation on the company to ensure it is not a scam.
LD: In summary, how do you prevent bad things from happening at your business? Is there something very simple here that we're missing?
LK: Spend the time and perhaps even money upfront to ensure the partner is legitimate. Once you have been scammed, it will be far more expensive, if not impossible, to reverse the damage.
Don't assume any reference has formally checked out a business partner, and even if they did, you want to know that company's situation now. Maybe they were a great credit risk three years ago but had a warehouse fire last month and won't be able to fill any orders until next year.
Any time someone presses for quick action, ensure you review everything an additional time so as not to overlook an early indication that it's a scam. For example, that email isn't actually from Adidas.com, it's from Adibas.com.
It's easier to be conned when you're harried, excited about that big sale you're about to make, or otherwise distracted and not catching the little clues which would otherwise tip you off to stand down and step away.
Cons are getting increasingly sophisticated. Everyone in your company needs to be constantly vigilant to mitigate your risk of being a victim.
Make the standard screening outlined above a part of your company routine and ensure everyone is on the same page.
It is not helpful to have the sales department pressing to close the deal while the compliance department is encouraging everyone to take a step back until the results of a formal investigation come back. If the deal goes south, the whole company will suffer, and that's exactly what we're trying to prevent.
LD: Thank you, Louise. I'll think twice next time about responding to an email from Adibas.com.
For those who would like to learn more from Louise, listen free of charge to her wegginar® recording: Avoiding Scams, Fraud & Deceit in Your International Business or visit GloBis.