I'm not going to lie. One of the appeals of being a blogger is all the free swag! I admit when I signed onto this gig for a living I totally thought I was going to be getting freeish on the daily, but alas, it's not the way it is. Still, I do freebies for blogging — and when I do I thank the mail fairies for delivering unto me the awesomeness for which I did not pay!
If you want to know how you, too, can score some sweet freebies, keep reading because I'm going to show you the methods I use to get the glorious free stuff.
But first things first. I'm going to go ahead and assume you've been blogging for more than a minute and that you have already done some of the things I suggested in "Use your Blogging Clout to Rub Elbows with the Beautiful People." You know, like having a blog already and gaining a following. What? You haven't done that yet? Do it now! I'll wait here…
Itch your niche
Welcome back! Now that you have all that tedious blogger startup stuff taken care of, let's figure out what kind of free stuff you want. The easiest swag falls in line with your niche. For example, you probably won't be able to convince the makers of Jack Daniels that you need a case of liquor if you run a blog all about bird watching — unless you can somehow convince them that you require the kind of buzz you only get from their brand to help you find rare species, and you would like to test your theory for an experiment that you will document in a blog post. If you can be that creative and keep a straight face, kudos to you!
For the rest of us without a following of like a million plus a month, the truth is that the narrower the niche, the harder it is to convince brands to rain freebies down on you.
Now, for a lot of mommy and coupon bloggers, this is awesome because there is hardly any product you won't qualify for. If it's something that you can provide a coupon for on your site to bring readers to the brand, then the brand in question likely will be willing to send you that product. Moving on…
Make your pitch
My advice is to create a list of brands you would like to work with, and products you're interested in trying out. Then draft a killer proposal to convince those businesses to send you those products.
Some bloggers suggest buying products yourself and reviewing them on your site before you send out proposals so that you can reference those product reviews; if you want to skip that step and go straight for the jugular, I say more power to ya! I think you'll realize the greatest success with a well-worded proposal that includes a compelling overview of your blog stats — including monthly page views and what kind of social media following you have.
You'll also want to include:
how the product fits with your website
whether or not you intend to write a review
how you plan to promote your post and their brand
whether or not you would like a second product to host a giveaway
You'll want to email your outstanding proposal to someone in the brand's marketing department or their PR agency for the best results.
In my experience these emails are usually met with a "heck, yes! We would love to send you this product for the purposes of review" response — and those are always nice to receive. Come to think of it, I honestly can't think of any direct requests that were denied.
Blog for review sites
With that said, asking brands directly is not the only way to get snag sway. A lot of bloggers get showered in freebies by participating on websites like Influentster and BzzAgent. I've had pretty decent success in getting free products from Influenster, including facial masks, lipstick, hair care treatments, water filters, nail polish and even hot cocoa! I haven't signed up with BzzAgent yet, but I have read about other bloggers having success with it.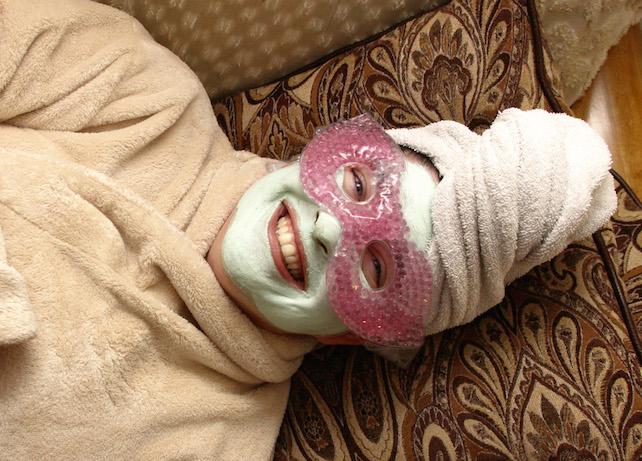 Be a joiner
Another great way to get free stuff as a blogger? Attend expos and conferences. If I see a product or service I'm interested in reviewing, I'll generally go right up to the booth and tell them. I've had a pretty decent success rate in walking away with a product to review. Kind of an assertive approach, I know, but hey, if it works, why not?!
Share the love
Typically after I review a product I'll add an affiliate link to the post so that my readers have a direct link to buy. Then, to please the FCC, I disclose that I got the item for free for the purposes of review and that there is an affiliate link within the post. I also make sure my audience knows that the fact I did not pay for the product or service I'm writing about did not affect my feelings, and that all opinions are my own. I'm always cautious about doing too many reviews, though, because the last thing I want is for my blog to get too spammy!
OK, fellow bloggers, I told you how I get freebies for my blog. Do you know a better way? I'd love to hear about it with a comment below!