Every WordPress designer and developer hits a wall at some point: you open up your laptop, log into a site, and see 7 updates. Knowing there's 15 more websites like this one waiting for you, you start rethinking your life choices. After all, how stressful can it be to make pinatas?
Luckily, we've got your back. Pro Sites helps you manage your WordPress sites; one dashboard from which you log into all your sites, no matter where they are hosted. Incremental cloud backups are created on a regular basis; performance, security and uptime are automatically monitored. And now we are happy to announce that premium Pro Sites addons are included with every GoDaddy Managed WordPress hosting plan!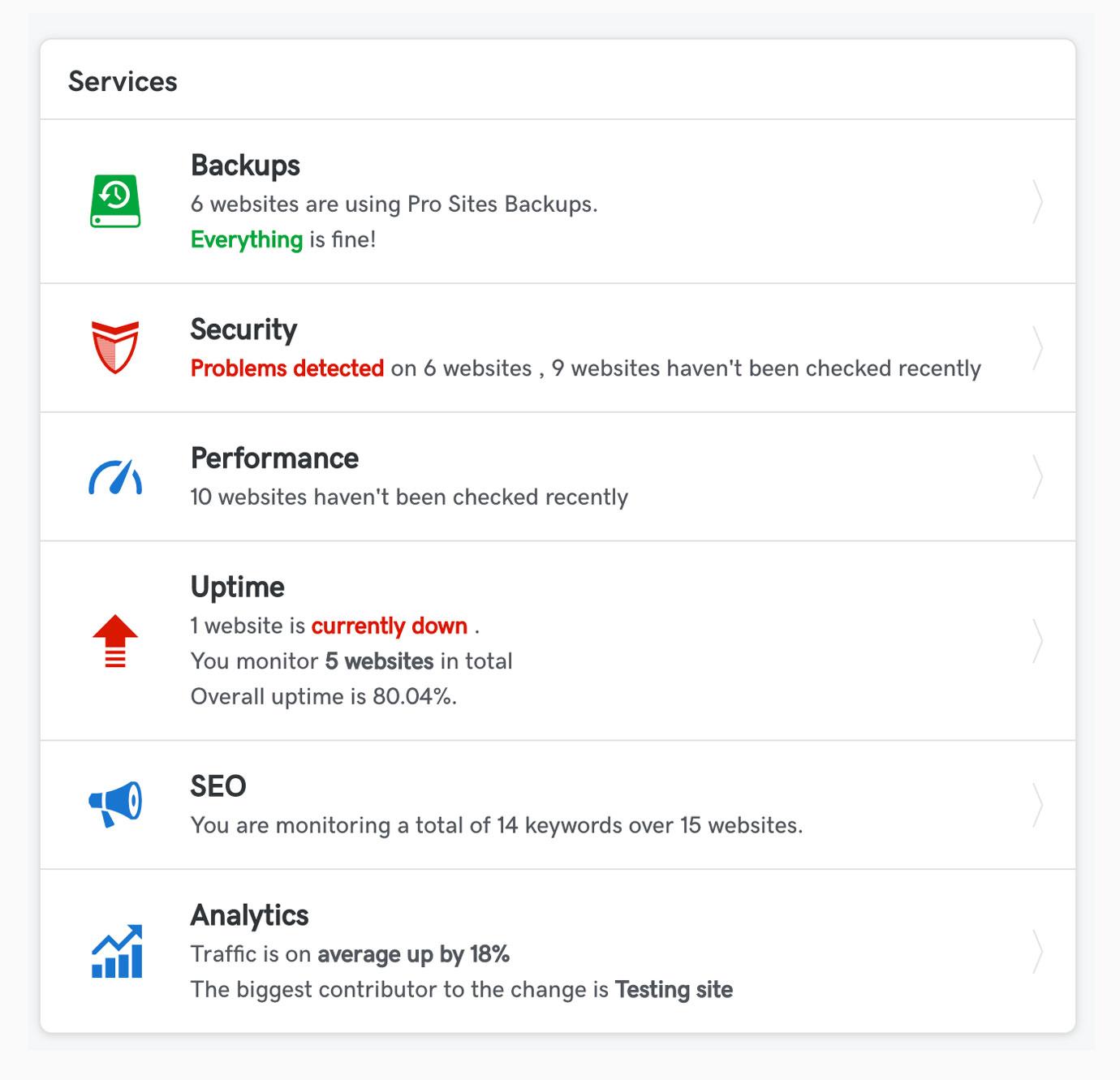 Synergy of Pro plans and website management tools
GoDaddy Managed WordPress hosting has gotten a lot of love in the recent period, with the latest news being the release of Pro plans (5-50 site bulk plans) in the US. A great deal if you build and manage WordPress sites for a living.
The one thing left was to find a scalable way to provide website care (updates, backups, client reports, etc.) and start making recurring revenue. With Pro Sites, you solve this at no extra cost.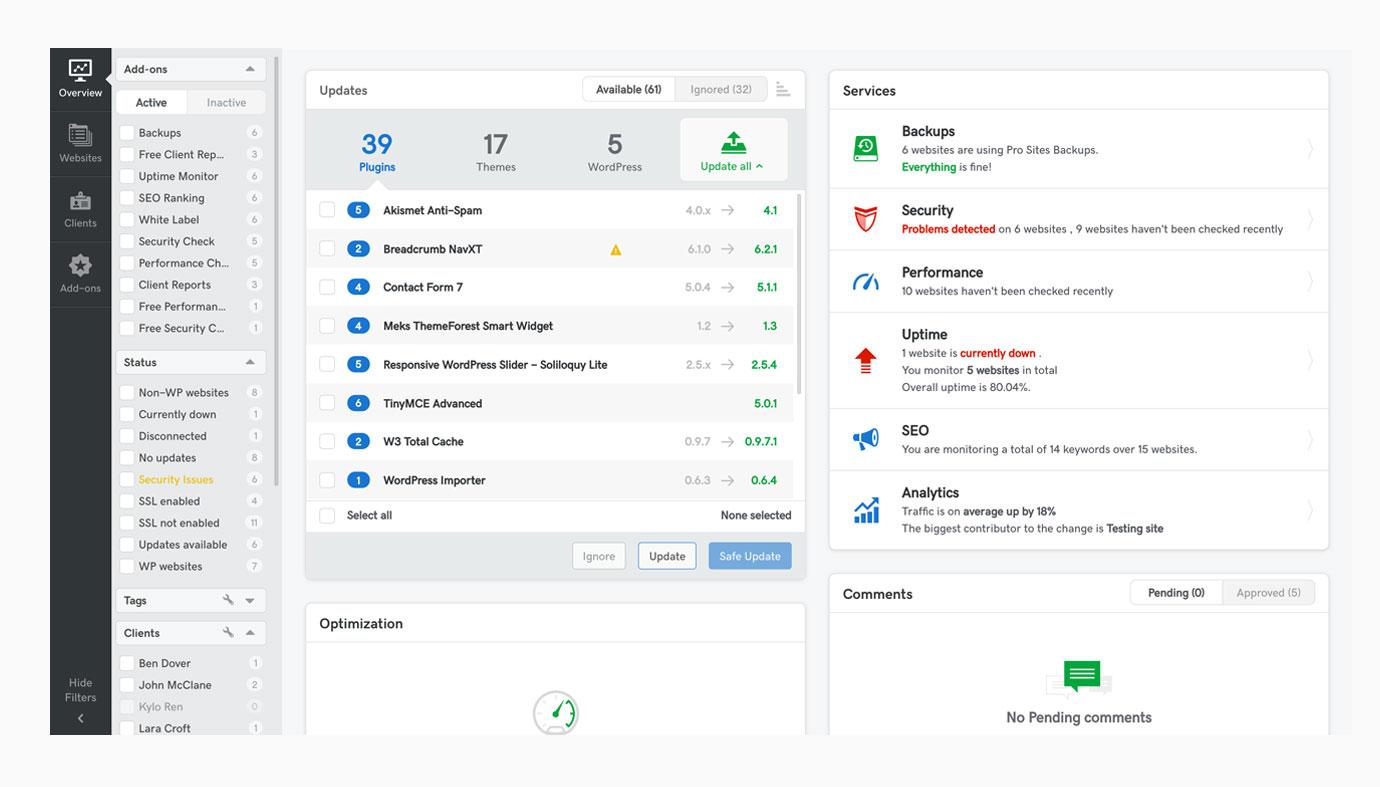 How much do I save?
Turning on all premium Pro Sites addons sets you back $8/month per site. But most people go with the essential: daily backups, uptime and security monitoring - a total of $4/month per site.
So if you're going for a 10-site Managed WordPress hosting plan for $69.99/mo, you no longer have to pony up the $40/mo for Pro Sites. It's included in the $69.99!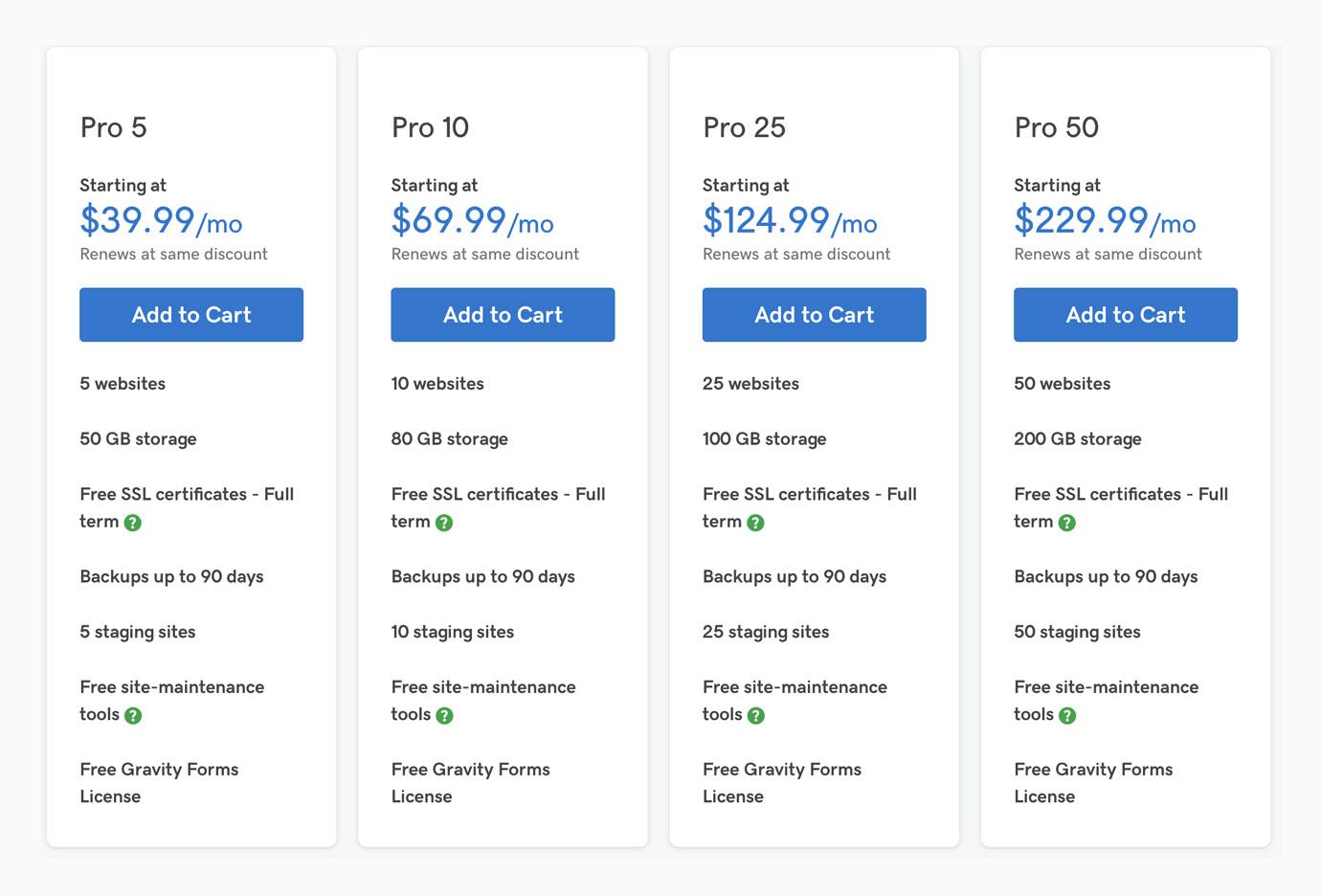 Is Pro Sites worth that kind of money?
WordPress designers and developers use Pro Sites today to manage almost 1 million WordPress sites. We asked them how much time Pro Sites save them, and the average turned out to be over 3 hours saved per site, each month.
Going back to the 10 site example, you get back over 30 hours of your time back each month. That's almost a whole week of work you could put to better use. Or 3 season's worth of Game of Thrones, if we're being honest.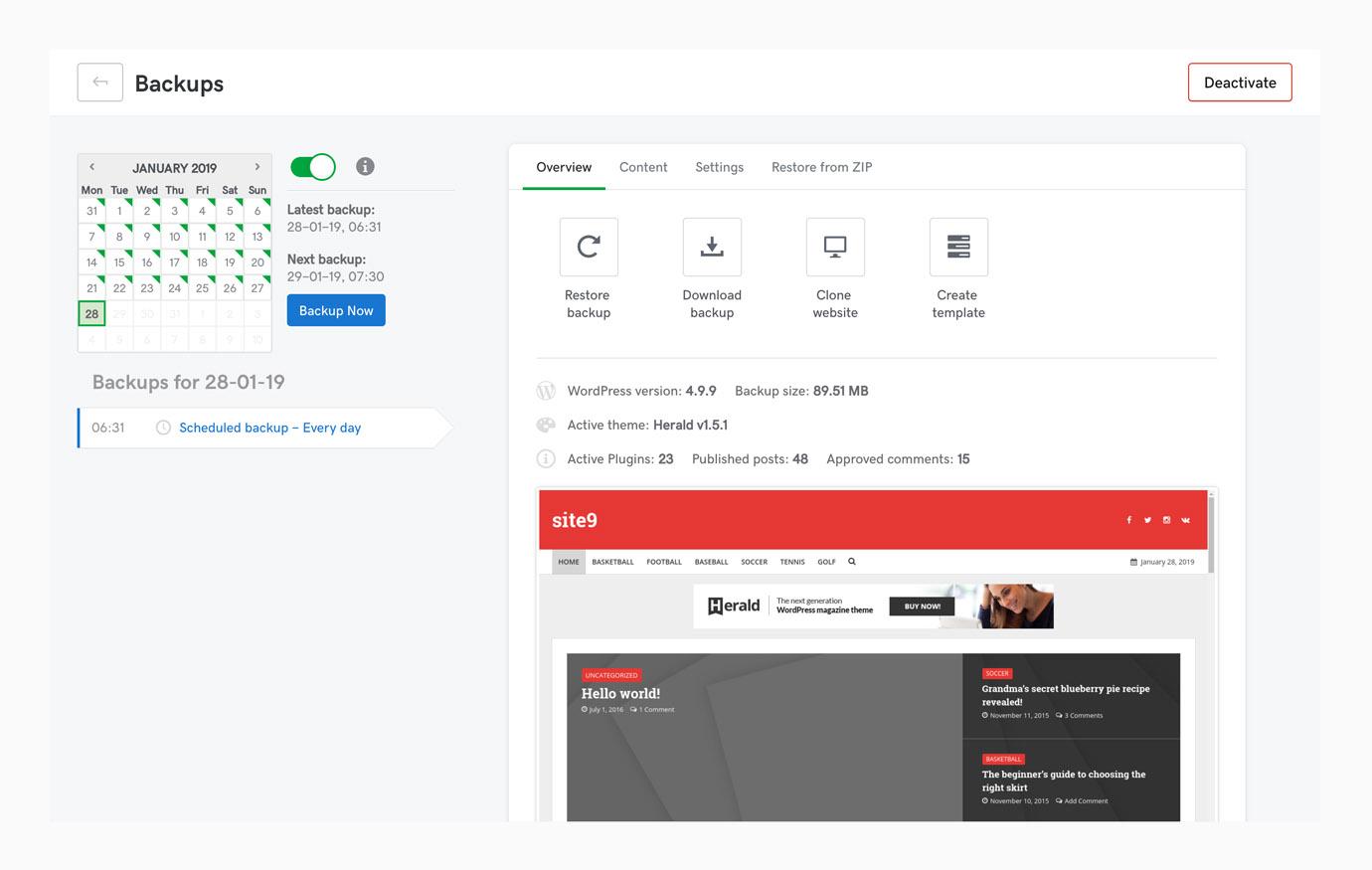 It all sounds great, but I'd need to try it myself
Sure! Pro Sites is free for unlimited number of websites, no strings attached. Simply go to the GoDaddy Pro page and sign up for the Pro program.
You don't have to try the premium addons right away, since the free version lets you update all your sites with one click, log into each site remotely, run manual performance and security checks, and a lot more.
Once you're comfortable with the free features, you can move on to the premium ones. Or dive right into them if you are already on our Managed WordPress hosting, at no extra cost.
In less than a month the old way of managing 10+ WordPress sites will seem like a bad dream.