Whether you're thinking of starting an online business only, or adding an ecommerce element to your brick-and-mortar store, you're already off to a strong start. Today's consumers want the option to browse and shop online.
In fact, a 2013 study by management consulting firm Accenture found that 88 percent of consumers practice "webrooming," or browsing their options online before going to a store to try out and purchase items. And according to Mintel's 2015 report, 70 percent of shoppers forego the physical retail store altogether, and simply do their shopping online.
Regardless, consumers are demanding more flexibility and seamlessness when it comes to their shopping experience. The way to achieve this is to have an omni-channel presence by offering your products not only offline in a store, but online as well.
So, what are the ecommerce basics you should consider when starting an online business?
Choosing a platform
The first thing to consider when starting an online business is which platform you'll use to build your site. In today's tech-savvy world, you have many options. In a broad sense, there are four main categories:
Enterprise is usually for larger corporations, and thus can be quite pricey.
Open source is usually free, but it takes a fairly thorough knowledge of coding to handle.
Hosted and self-hosted are similar, both providing easy templates to set up your site. The difference is an obvious one — hosted sites offer in-house hosting to ensure your site is always up and running. Self-hosted sites provide the software, but you must find your own web hosting.
For retailers just getting into the world of ecommerce, it is highly recommended to use the hosted option.
Hosted websites offer a platform that you can set up on your own without any coding knowledge. They usually have templates to choose from that make it simple to arrange the site, upload photos of products, add descriptions, and show pricing. Hosted sites charge a flat fee per month and offer a range of benefits, such as hosting, customer service, basic marketing services, and even the ability to accept payment from your customers.
A few strong options for hosted platforms are GoDaddy Online Store, Shopify, BigCommerce and Volusion. Each have their own unique features and pricing, so make sure to check them out before making a decision.
If you're interested in signing up for GoDaddy's ecommerce platform, you'll get a whole host of features that make it super simple to run your online business. GoDaddy offers an online store that you can customize entirely with your logo, images, and colors. This hosted option comes with credit card processing, marketing tools, and expert help 24/7 as well.
Selecting a payment process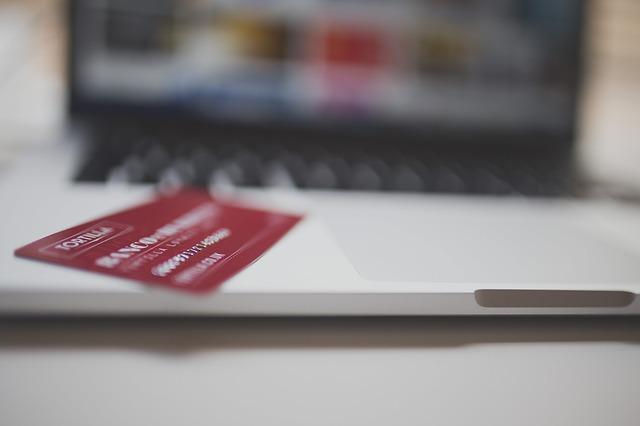 All your effort in selecting a platform and setting up your website won't be worth the airwaves your Wi-Fi signal travels through if you can't accept payment. The next step is choosing and setting up a payment process.
If you already have a brick-and-mortar store, chances are you have a merchant account as well. But there's still the question of how will the money make it from the customer's bank account into yours?
For that, you'll need a payment gateway. It's much like the point-of-sale system you use in your physical store, but for your online store instead. The payment gateway provides the secure technology to accept credit or debit card details and transfer that information, in the form of payment, to your merchant account.
You can learn all about merchant accounts and payment gateways in this post.
Some options for payment gateways are Authorize.net, PayLeap, Dwolla and Chargify.
There are also digital payment systems that combine payment gateways with merchant accounts. This can be a simpler option since there are less moving parts.
And you should be aware that combined merchant account and payment gateway solutions tend to charge more per-transaction fees, so take this into consideration as well. Two of the most popular all-in-one merchant account and payment gateway options are PayPal and Stripe.
With GoDaddy's ecommerce platform you get a built-in payment processor. You can accept credit cards, debit cards, online wallets and net banking options, or even cash with cash on delivery. GoDaddy Online Store offers competitively low transaction fees, zero setup fees and zero hidden fees.
Order fulfillment
While payment systems and merchant accounts may be familiar to anyone running a physical store, starting an online business poses a new and unique challenge — completing the transaction by getting the product to the customer.
Since your online customer won't be in front of you to simply take their purchased item with them, you must give careful thought to an order fulfillment process — the steps through which an item is ordered, paid for, packaged, shipped and delivered.
The order fulfillment process is not something to be overlooked, as it'll be the bread and butter of your online store. After all, no one wants to wait an undue period of time to receive their package.
Once the item is ordered, here are the things you will have to take into consideration for the product to make it from point A to point B:
Where do you keep that item?
How will that location be notified that the item was ordered?
Who will package and ship the item?
How much will it cost to house, package and ship the item?
How will those costs be reflected in the online payment?
How will the customer receive a receipt and be notified that the item is on its way?
If you have a return policy, how will they be handled?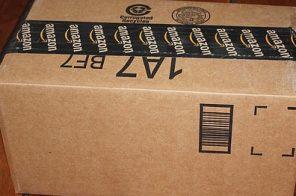 When starting an online business you might go the most affordable route and ship each item yourself. This can get time-consuming. A more efficient alternative to take care of order fulfillment is one that many ecommerce retailers take advantage of — drop-shipping.
Drop-shipping is a method of order fulfillment where the retailer does not own or store inventory, but instead purchases it on an as-need basis from a chosen wholesaler or manufacturer. Shipping and inventory is taken care of at the third party's location, so the retailer never sees or handles the merchandise.
If you're a brick-and-mortar retailer, you will of course already have inventory in stock for your in-person customers. However, drop-shipping is an excellent option for your ecommerce endeavor, as it means avoiding the confusion of keeping inventory in stock for both your online and in-store customers.
GoDaddy also offers excellent order fulfillment options with their ecommerce platform. You can send items domestically or internationally and choose from free shipping, flat-rate shipping, or weight-based shipping.
Inventory tracking
When you have both an ecommerce store and a brick-and-mortar store, keeping track of inventory can become tricky. Luckily, with the popularity of bricks and clicks, quite a few companies now offer integrated solutions for physical and online stores.
A few great options for managing the inventory for your omni-channel presence are Shopatron and Netsuite. Each of these provide solutions for your newfound inventory quandary and will allow you to keep a degree of visibility with your inventory. GoDaddy Online Store customers also can track inventory within the app.
Sales taxes and 'nexus'
Beware — sales taxes can become a bit more complicated when you're shipping products across the country rather than just selling in-store. But do not fear! There are a few simple factors that will help you determine when and how you must charge for, and pay, sales tax.
The first step is figuring out where you have "nexus" — a legal term essentially meaning that your company has some connection with a state that may require you to collect and pay sales tax in that state. You have nexus in a state if you have a significant business presence there, which includes such factors as:
Office space
Employees
A warehouse
An affiliate
Storing inventory
Drop-shipping from a third-party provider
Temporarily doing physical business in a state for a limited amount of time, such as at a trade show or craft fair
Of course, states vary in their definition of what constitutes having a sales tax nexus. To check your nexus status in each state, click here.
If you have sales tax nexus in a state that collects sales tax, you're required to collect sales tax from all buyers in that state.
Once you've discovered where you have nexus and whether or not those states collect sales tax, the next step is applying for a sales tax permit in those states. You must have a sales tax permit in every state that you have nexus and that collects sales taxes.
The final step is collecting the sales tax. Many hosted platforms offer features that allow you to automatically calculate and charge sales taxes per state. Before choosing a platform, check to see if it has this feature. If not, you'll have to manually calculate and charge sales taxes according to the laws of the specific state.
On the right track to starting an online business
While there are still other considerations when starting an online business, if you want to sell products or services online, these ecommerce tips should get you on the right track. To recap:
Choose an ecommerce platform that will suit your business goals.
Select a payment process.
Figure out how you will fulfill orders.
Look into inventory tracking options.
Get smart about sales tax.
Now, go forth and sell!