What do happy kids at bedtime and savvy website designers have in common? Storytelling!
A bit of a stretch? Hear me out — storytelling Web design is one of the hottest design trends of 2014, and the basis for its success lies in the same reason storytelling at bedtime makes for happy kids. Namely, it's fun and engaging!
You know those stories kids want to hear night after night? Web designers and marketers dream of a world where consumers ask to hear "the story" of their brand or business again and again.
The word du jour, "storytelling" is popping up in everything from Web design to CEO presentations. At first I admit I thought it sounded a bit too "fairytale" to take seriously, but at its core this type of site design makes a lot of sense.
What is storytelling website design?
First, don't confuse storytelling design with long, boring website copy. Storytelling Web design uses concise copy with engaging elements including images, video, animation, and audio to move a site visitor through the story of your brand, product, or company.
In a nutshell, it's about making your website FUN to view. With storytelling design your site changes in exciting ways to tell a story as a visitor scrolls down a page. The goal of storytelling design is to create a website that allows visitors to understand, in an engaging way, what a company does and why — in less than 30 seconds after arriving at the site.
Telling stories with parallax design
Parallax design — which uses background and foreground images moving at different speeds to create the illusion of depth on a website — is perfect for storytelling. It creates an addictive site user experience. You can read more about parallax design here.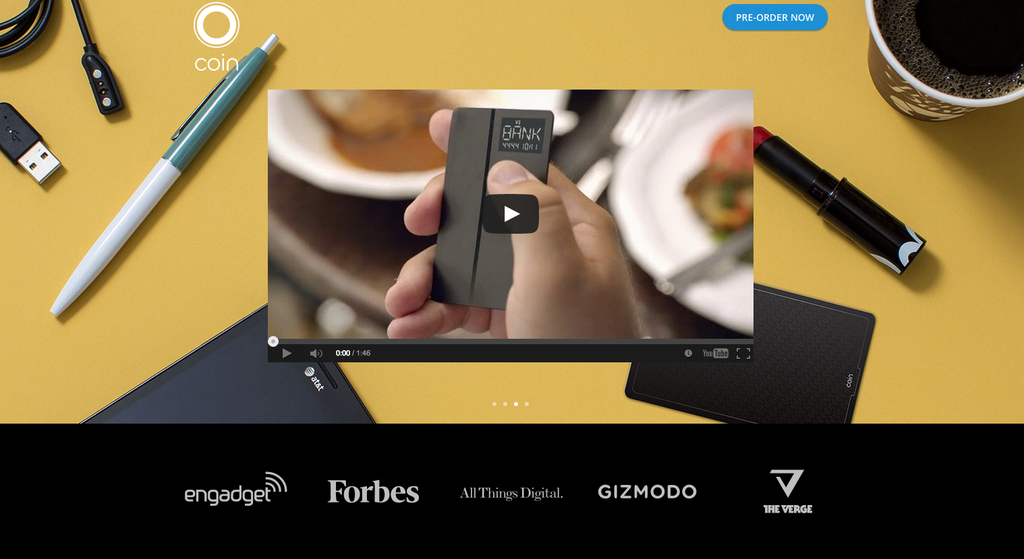 One of my favorite examples of storytelling design uses parallax as one of several elements to tell the story of a new product in a concise and engaging way. At the top of onlycoin.com you'll see a quick, commercial type video explaining the product. Scroll down on the same page and you'll see the parallax effect. Text is kept to a minimum, and the animation used on the page engages the user to keep scrolling down to see what's coming next. One of the things that impresses me about this site is that you don't need to watch the video to understand the innovative product.
The design helps you make the leap.
The product is an entirely new concept, and where other companies might spend a multitude of pages littered with long copy and boring videos to educate consumers, OnlyCoin.com funnels site visitors through a captivating brand story. The site uses carefully chosen copy and animation to lead visitors through a digital narrative that begins with product features and ends with a call to action (to pre-order).
Storytelling isn't a design fad or gimmick to dazzle your design clients.
Storytelling design is considered one of the best ways for a company to be memorable, engage visitors, and increase site traffic. Wouldn't you rather move through an engaging story that unfolds before your eyes simply by scrolling down the page than read "We're the best" all over a website? And what do you do when you hear a great story? You tell it to others!
That makes for happy (and profitable) endings.