If you're a business owner with online access, there's no question that responding to customer inquiries is crucial. Even if you have a storefront, experts say that 96 percent of Americans shop online. That means if they have an issue, your customers are going to reach out to the same way the did when they stepped up to buy — online — and that will guide your customer responses.
Yes, some will use the old-fashioned method of communication (the phone), but no matter how they choose to reach out for customer care, the level of service you provide in return will determine whether or not those customers come back.
Smart customer responses can help improve your online reputation.
They can also keep the not-so-nice customers from damaging it. Reviews are king, and people are happy to leave them, good or bad. Obviously you want a good review. That's because when Google ranks a business, it looks at the nomenclature and number of reviews. Good ones help your rankings. Bad ones, not so much.
If you want to avoid a negative customer review rating, try these tips and tricks for responding to different scenarios.
How they reach out
For starters, keep in mind that customers will reach out to you in a number of ways, which dictates the manner of your customer responses. Which support channel they use, however, is unpredictable. But thanks to a study conducted by eConsultancy, we can get an idea on which channels are used the most and which are used the least:
Telephone (61 percent)
Email (60 percent)
Live chat (57 percent)
FAQ (51 percent)
Click to call (34 percent)
Not provided in the study were percentages for:
However, Forbes published an article in 2017 after the Social Media Marketing World convention highlighting information coming from the convention that stated social media is "the latest and greatest" version for fielding customer service. While no percentages or statistics were offered, it was made clear that when a customer posts a comment, good or bad, the world can see it. They can also see how the company's customer responses, if they send any at all.
As far as texting, it seems to be a preference. Some companies and entrepreneurs don't mind it. But to to avoid an unresolved conversation, it is recommend to move the conversation from text messaging to a phone call as soon as possible.
Now that we know the most commonly used support channels, the question still remains, which form of contact should you use to handle customer responses? Well, it all depends on the kind of individual you're dealing with.
Who your respondents are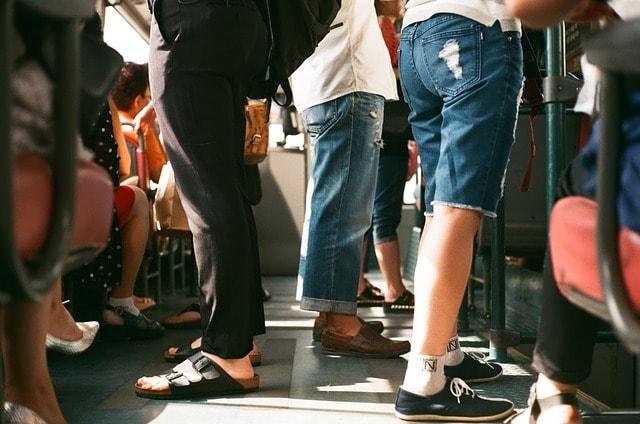 Not everyone is like June Cleaver — kind and respectable. You will, inevitably, have to deal with more difficult personalities. Here's a breakdown of the most common customers that you might encounter day to day:
The good ones. In a world where customer complaints are plentiful, there are still good folks out there willing to take the time to let a business know just how amazing they are.
The aggressive ones. You can recognize irate customers immediately. They aren't afraid to let you know what you did wrong and how they feel about it.
The shy ones. This is the customer who wants to make the issue known, but does everything except take the time to talk to you. In this case, you're the one that has to pull teeth to get information.
The whiner. If you haven't yet experienced a whiner, feel blessed. The whiner is constant and never stops complaining about their order. Even if it's not a big deal, they'll find a way to make it a big deal.
Delivering effective customer responses
When a Whiner or an Aggressive inundates your inbox with nastiness, your first inclination might be to respond the same way they've responded to you — with nastiness.
We're here to tell you that you really shouldn't do that with your customer responses.
When customers trigger you, take some time to cool off before you create customer responses. Or, better yet, pass the task along to a team member who isn't attached to the response. Never, for the sake of your brand or your reputation, respond negatively or rudely.
When responding on social media/live chat
Always be ready to respond as soon as possible or, at the very least, within 24 hours. (We all have to sleep.) Start with a friendly hello, and then go directly into solving the problem.
Some customers will expect an immediate response, even in the wee hours of the morning. To avoid this, include social media response hours on your page. This might not stop them from demanding a response at 3 a.m., but it will help when you gently say, "Thank you for your message. My social media response hours are 9 a.m. - 5 p.m. to allow me and my team time to rest and recharge. Regarding your issue, I will happily replace the product…"
If you have a live chat option for customer responses, there is no question that your customer service team needs to respond immediately.
You're live. They're live. Go with it.
If you don't have customer service representatives to cover late-night questions, incorporate the social media response hours into your FAQ page.
With both social media and live chat, be consistent with responses.
Have a document with basic responses to share with staff so that all questions can be answered the same across the board.
If, at any stage of the conversation, things go south, end the exchange. You have the power to delete or block a user. But do be wise to the fact that some users will take to other channels to share the fact that you did.
When responding via email
As with social media, be ready to respond to an email as soon as possible. Try not to let more than 24 hours go by without sending customer responses. This shows that you value the customer and their complaint. Always start with appreciation, and then go directly into the concern. Answer their questions and offer solution:
"Thank you so much for reaching out to us today. We genuinely value our customers. Without you, we wouldn't be able to provide this kind of content to people like you. That's why your concern is our priority…"
Emails tend to be more personal than social media posts. Therefore, if the customer isn't getting the level of care they want, take the time to call them. This shows your desire to want to cater to their needs. This level of customer care can turn an unhappy customer into your biggest fan.
When responding via phone
Angry customers are often frustrated, and no matter how many times you try and make something clear, they just won't hear you. That's why making a phone call when you know you've made a mistake and want to rectify it, can greatly increase your chances of a positive customer review.
Most angry customers just want to be heard. They want to blow off steam. Let them, but then gently help them out of their anger by hearing them.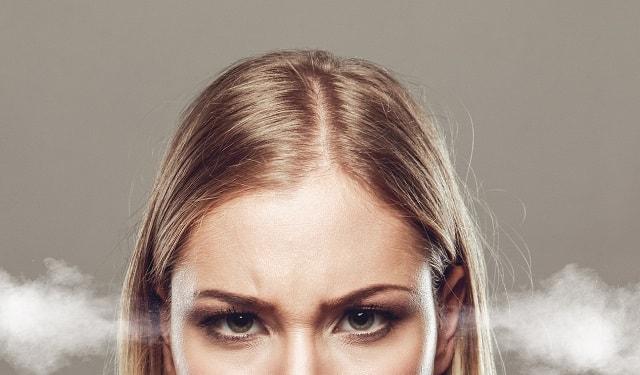 Perhaps their inquiry started with an email, but it seems the more questions you answer, the more questions they have. When this happens, you want to move the conversation to the phone. Get on the horn and hammer out the answers. The objective is to make them happy and show them that you're willing to do so.
More tips on handling customers
Still struggling respond? Try some of these other tips and become a pro at customer responses:
Kill them with kindness. No matter what kind of anger they spew, keep sending good vibes in customer responses. You'd be amazed at how many people turn their point of view around when your show them kindness.
Acknowledge their complaint. We all need to be heard. When your customer offers frustration because a package wasn't delivered, acknowledge their frustration and offer immediate solution.
Offer them more than the other guy. Even after you've fixed what's broken or offered to ship a new product, take one more step to improve the relationship. Offer a $10 gift card to a popular coffee house or free product. Everyone loves a freebie.
Go above and beyond. Even if the situation isn't resolved in their eyes, show the customer that you still want to make it right. Some businesses are using personalized videos to show they mean business. Others offer a card with chocolates.
Be committed to solving the problem. Even when it doesn't work out and you still have an unhappy customer, having the mindset of being committed to solving the problem will work wonders for your brand. The ugly instances fade into the tapestry, and your superior customer service shows through.
Share them with your followers. This is a tip for when you have a positive customer experience. Too often we highlight the negative. Take a moment and share a positive story with your social media followers. If Jane reached out to you because your product changed her baby's life, ask if you can share her story. Or, if she created a post and tagged the company in it, even better!
A final thought on customer responses
In the end, there is one thing to remember: the good will outshine the bad. It has been said that one bad review can destroy a business. But if that bad review is just one of hundreds of good reviews, the majority of wise people won't skip out on doing business with you because of it.
Most of us realize there are cranky people out there, and that we can't please 'em all.
All you can do is your very best to improve the situation with the individual. If they won't hear you or accept your offer to fix what is broken, chalk it up as a lesson and move on. There are lots of Good Ones out there. Be ready for them.