This article was originally published on GoDaddy's OpenWeStand.org website.
Restaurant owners have been hit hard by the COVID-19 pandemic. Historically, restaurants have depended on serving food to people indoors and in person, but with the lingering threat of the novel coronavirus, small business owners have had to adapt.
For months, some restaurants pivoted to offer takeout only, or provide delivery services. Others closed down entirely, hoping for the pandemic to end quickly. Now, both types of restaurants are trying to reopen, while managing new stay-at-home orders and constantly shifting customer expectations.
How can you thrive as a small business in this "new normal" of COVID-19?
How restaurants can thrive in the new normal
We don't have all the answers, but these tips can help your restaurant thrive in these uncertain times:
1. Pivot your model
Your initial business model has probably changed a great deal since the pandemic hit.
If you want to survive, you have to adapt.
For some businesses, that means putting a greater emphasis on takeout and delivery. For others, it means giving people a unique experience when they eat at your restaurant. You may even consider selling alternative products and services to establish a new line of revenue.
Either way, it's important to consider pivoting how you operate, what you offer, and what your customers will experience when they come to your restaurant.
2. Keep customers feeling safe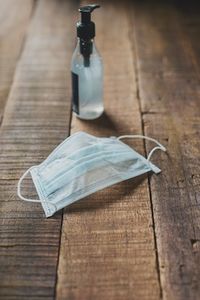 Your dine-in customers need to feel safe, or else you won't get many patrons.
In fact, 56% of customers say they will shop in-store if they know the store has taken steps to protect their employees and customers from the spread of infection, according to the Harris Poll.
There are many steps you can take to achieve this feeling of safety. For example, you can create more physical distance between tables and patrons, you can add more hand sanitizing and hand washing stations, you can require masks be worn until patrons are seated at their tables, and you can clean your establishment more frequently.
Be sure to announce these new policies and make them easily visible to visitors.
Related: Helping small businesses consider reopening safely or staying closed during COVID-19
3. Strive for a cleaner aesthetic
Make your business look cleaner and more inviting by investing in a cleaner aesthetic. For example, copper is known to have antimicrobial effects, and is often seen as a subjectively "cleaner" material.
Create a more open look by creating larger spaces for customers both indoors and outdoors. Consider how the colors and lighting you choose for your restaurant reflects safety and cleanliness for your customers during the pandemic.
4. Manage the cycle of closing and reopening
If you're in a state that's oscillating between reopening and reclosing, it can be stressful to manage your business operations. Strive for a model that can thrive under both conditions, and train your employees to be ready to adapt at a moment's notice.
Related: 8 ways to generate revenue if your business doors are shut
And, make sure you stay in touch with your customers and keep them updated either way. Use digital strategies like email marketing and social media and continue to update your website to ensure that your customers know whether you're open, closed, or in the process of reopening.
5. Stay engaged with your fans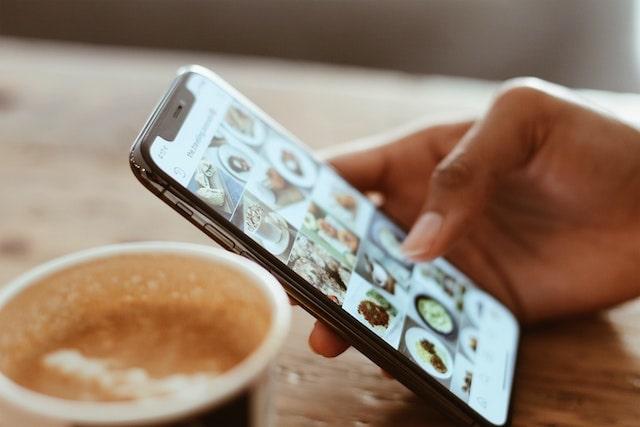 Your current fans will stick with you and support you during these trying times—as long as you keep them engaged. Post regularly on social media about what your business is doing and how you're adapting, and be sure to support your community however you can.
Related: Using social media to engage with customers in a crisis
6. Win new customers
This is also a good opportunity to reach people you've never reached out to before.
Consider reaching out to a new target audience, or adopting new marketing and advertising strategies that help you look beyond your core fandom. Just make sure you do your market research first.
7. Innovate and experiment
Consider innovating or experimenting with new technologies, or new approaches.
For example, you could use conveyor belts or other forms of automation to deliver food to dine-in customers and manage waste in a more sanitary, socially distant way.
8. Remain adaptable
Finally, remain adaptable. We don't know how long the COVID-19 pandemic is going to last, or what the new normal is going to look like.
The most successful restaurant owners and small business owners will be the ones capable of remaining flexible under stressful and ever-changing circumstances.
Don't over-commit to any of your strategies.
Conclusion
Remaining adaptable, keeping customers informed and safe, and experimenting with new business models and innovations can all help your business thrive even under these conditions.
Check out more resources on OpenWeStand.org for business lessons and strategies you can use to get through these tough times.