With the majority of marketing and advertising being done across geographic boundaries on internet and satellite platforms, targeted marketing might seem like an impossibility to many small business owners — especially those looking to spend their marketing budget on cost-effective demographic and geographically relevant advertising or promotional campaigns. But that doesn't have to be the case. Below are several tips to help you become a more efficient small business marketer.
Know your demographic and geographic reach
Before you can create an effective marketing strategy and campaign you must first understand your customer base and geographic surroundings. By knowing who your customers are and how far they are traveling to shop at your business, you can better target where to advertise, as well as:
Create a better mix of products to fit your customer base.
Create targeted specials for demographic specific holidays, traditions and customs.
Use local marketing and advertising sources that focus on your demographic and geographic region.
If you need help with email marketing, look for an email marketing agency that can custom filter their PII (Personal Identifiable Information) to meet your marketing needs.
When reviewing your client base and demographics, it is important to have a clear understanding of your business and the direction in which you want to see it grow. You can then create a clientele that fits your business's direction and begin to develop a more proficient understanding of those customers' needs, preferences and requirements for giving you their patronage.
Some of the types of information that you will want to compile when determining your demographics are:
Customers' personal information
Age, nationality, address, phone number, email address, etc., provide you with contact information for multiple avenues of marketing, as well as who your age group is and information regarding your business's potential draw radius (the distance your customers are willing to travel to shop at your establishment). Agencies using PII can also provide customer details such as shopping habits, site visit frequency, website viewing habits, social media habits and many more for an even more targeted marketing campaign.
Customers' brand preferences
Understanding your customers' brand preferences provides you with invaluable information when selecting products to carry in addition to planning coupons and discount marketing campaigns. It can also provide you with regional groupings of demographics that might create overlap marketing opportunities.
Customers' spending habits
By understanding your customer spending habits you have the information you need to manage inventory more efficiently choosing products with prices that meet the price ranges your customer base is willing to pay — avoiding overstock issues. Knowing your customers' spending habits gives your marketing dollar direction by allowing you to spend on advertising which more effectively targets your specific customer's budget and product preferences.
Use targeted marketing via email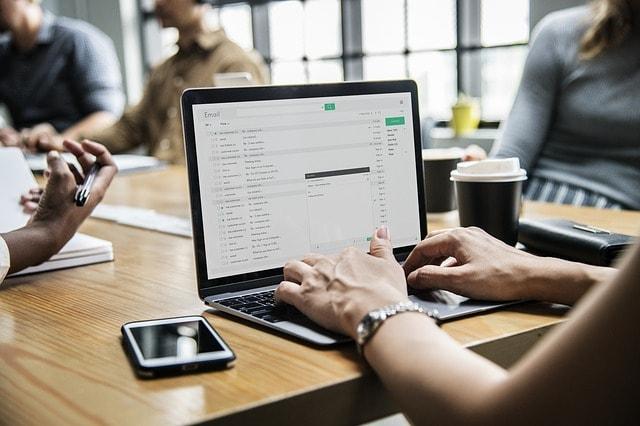 Email marketing campaigns are the cheapest and easiest marketing tool you can use. However, their reach can often make it less effective than other marketing tools. Understanding the most effective and efficient way to use email marketing for your business is imperative to using email marketing successfully.
To maintain the reputation of your business and avoid being designated as a spam bot, you want to avoid previous industry standard "batch and blast" strategies and practices.
Some ways to improve your targeted marketing campaigns using email include:
Create relevant content
Keeping your site's information — whether it is an email campaign, blog post or product description — relevant and up-to-date, will maintain your business's online presence in the rapidly changing world of search engine optimization. Search engines and spam filters have matured over the decades and now recognize redundancy within a site or email sender and conclude that redundancy is spam; this can lower your overall score and delivery rates.
Keeping things fresh and new is the best way to maintain or improve your overall site and delivery rankings.
Use personally identifiable information
Work with email marketing services or agencies who use up-to-date (PII) Personally Identifiable Information for more accurate and defined targeting capabilities.
Maintain an accurate customer email database
The most important tool you have is an accurate customer email database. Using software or email services like GoDaddy Email Marketing is an efficient method of getting up to speed and maintaining a comprehensive and accurate email database for effective email marketing campaigns and strategizing.
Use targeted marketing on social media
Social media entails everything from Facebook to Instagram and anything in between. Social media can be a small business's best friend or worst enemy due to the magnitude of its impact and the extent of your diligence in protecting your company's image and security.
This is one area of marketing that needs stringent monitoring to avoid identity theft and fraudulent representation of your business.
If you do this while using the regional targeting features that many (if not all) of the social media sites' promotional features include — and maintain a current, fresh, well-maintained blog and website — you can see a significantly more pinpointed marketing effort than by simply placing a regional ad on various classifieds sites. As social media promotional features expand you will see more filtering options in addition to current geographical filtering capabilities.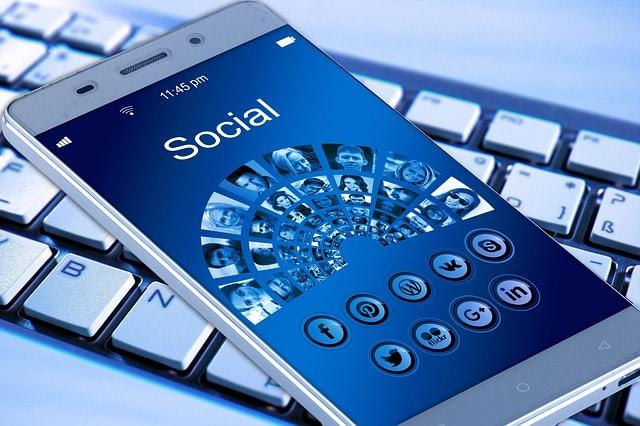 Tap professional associations and licensing organizations
Anyone who has a professional practice such as a medical practice or a specialized trade or craft might belong to an industry-specific membership or professional organization that may offer a referral or promotional feature that targets your exact clientele on a much larger scale than you might already have access to.
For example, if your demographic is seniors you might look at organizational sites such as AARP, or if you are a sports massage therapist with your demographic being athletes looking for sports massage, you might want to consider looking at your liability insurance provider's affiliate and marketing features. Companies like ABMP (Associated Bodywork and Massage Professionals) want to help their practitioners succeed and as such provide targeted industry-specific marketing features to their paid members.
Creating and implementing an effective, successful targeted marketing campaign in the online world does not have to be difficult.
It simply takes organizational skills, knowing the correct services and software available for your needs, understanding your business' demographics and geographic regions, and structuring your marketing budget and strategies into marketing avenues that specialize in those areas.