One of the fastest-growing niches of business ownership is content entrepreneurship. It's the idea of going beyond blogging or being an influencer to leverage multiple streams of income to build a well-rounded and highly profitable business.
If you're planning on building a content-based business, you'll need tools for content entrepreneurs in your toolbox beyond your trusty keyboard and your website.
9 tools for content entrepreneurs
Content entrepreneurship is a complex business. Here are nine must-have tools to help make navigating the landscape easier:
Google Analytics.
Email marketing.
Social media scheduling.
Design tool.
Spelling and grammar tool.
Ecommerce platform.
Project management platform.
Keyword research tool.
Bookkeeping software.
Let's get started!
1. Google Analytics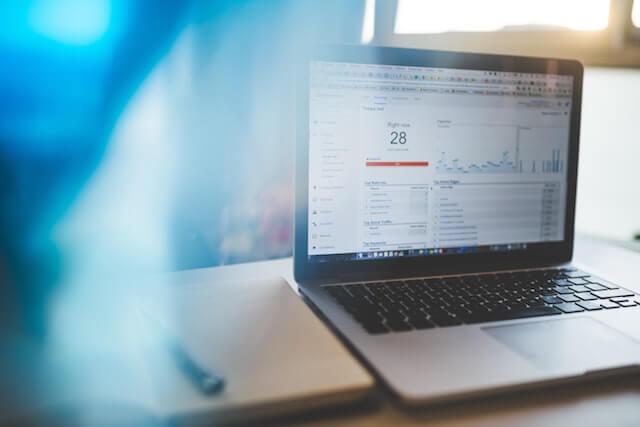 Google Analytics is a tool that every content entrepreneur needs to know how to use. It's free, which means you can get started with it right away (if you haven't already). With Google Analytics, you can measure your website performance and see how people find and use your site. As a content entrepreneur, it's vital to make the most out of every site visit. Here are a few insights that you'll get from Google Analytics.
Site traffic: Knowing the total number of visitors your site receives enables you to see the popularity of your website and understand trends over time.
Traffic sources: Traffic sources give you insight into how people are finding your website: through search engines, referring sites, social media, and paid channels.
Organic traffic: These are visitors who find your site through search engines like Google. Ranking high in the search engines for key terms gets you additional traffic and visibility while positioning your site as a thought leader.
Referring websites: If you're working on improving your search engine ranking, then building backlinks is likely part of your strategy. Referring sites help you understand what other sites people are on that are linking to you.
Bounce rate: When someone leaves your site after viewing just one (or just a part of one) page, they're considered a bounce. A high bounce rate can indicate that your site isn't meeting your visitors' needs.
Goals and conversions: In Google Analytics, you can also track funnels and conversions, either as email subscribers or product sales. Tracking these conversion rates gives you insight into potential trouble spots on your website that reduce your income potential.
2. Email marketing service
Email marketing is one of the highest value marketing activities — and it's key to success for content entrepreneurs.
Through email marketing, you can build relationships and site traffic. You can learn more about their needs and open the door to additional revenue opportunities. There are many email service providers out there that make it easy to get started.
The best providers include:
Form builders to attract subscribers to your email list
Automation tools to send a welcome series and other triggered messages
A segmented newsletter to send the right messages to the right people
Unsubscribe handling for CAN-SPAM compliance
3. Social media scheduling tool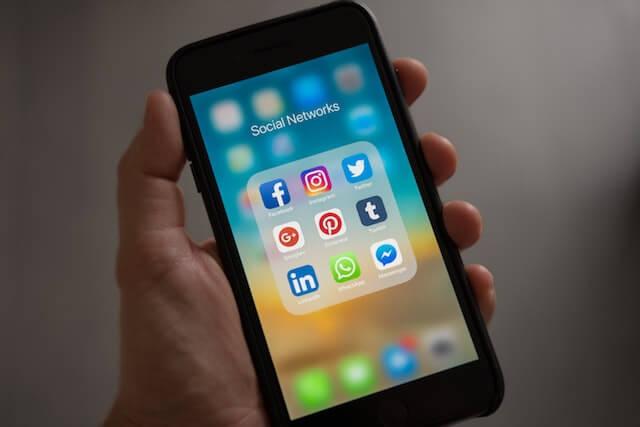 Social media is often a key channel for content entrepreneurs to grow and reach their audiences. But it's not always possible (or practical) to share something new every day. In fact, it's more efficient to spread your posts over several days or even weeks if necessary. With a scheduling tool, your social media feeds look active from a timing standpoint while freeing up your time to work on other projects.
Social media tools give you the power to schedule your posts in advance and build a repeatable posting schedule without being tied to your computer every day.
You'll want to find a social media tool that works on the platforms that you're leveraging; not all tools can post to all platforms. Some popular social media scheduling tools include Tailwind, Later and Buffer.
4. Design tool
Another essential key to standing out in the crowded online marketplace is a consistent and noteworthy visual brand identity.
GoDaddy Studio is one of these tools that helps you build attention-getting graphics for social media sharing, promotions, website images, and more.
5. Spelling and grammar tool
Grammarly is a free online tool that checks for common errors in your writing.
As a content entrepreneur, the quality of your writing is a reflection of your brand.
Grammarly goes beyond spell checking, also identifying missing words, incorrect spelling, subject-verb agreement, and even tone.
Grammarly isn't the only online writing assistant; other options include Hemmingway Editor and Zoho Writer.
6. Ecommerce platform
One of the foundations of content entrepreneurship is having multiple income streams, with each containing its own products to sell. Whether you're creating digital products like e-books or an online course, they take time and resources to develop.
Content entrepreneurs aren't just limited to creating digital, content-based products. Content entrepreneurs can also build subscription boxes, curate a collection of physical products, or even develop their custom products.
Having an ecommerce platform helps in two ways:
Enables you to market products: If you've created information products before, this can help you convince your audience to buy those products. You can offer multiple products for sale (e-books, video series, consulting, etc.), which increases your chances of making a conversion per customer visit.
Provides tools for affiliates/vendors: The third-party vendors who sell your stuff need to know how many people are looking at their items so they can pitch them as part of their marketing strategies. They also want to know how much they've sold.
Whether you choose a specialty tool for selling digital content and courses (like MemberVault, Podia or Teachable) or a complete ecommerce store solution, an ecommerce platform helps maximize your profitability.
7. Project management tool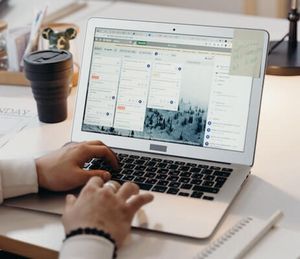 Content entrepreneurship has many moving parts — blog posts to write, videos to record and edit, guests to coordinate, and ads and promotions to send.
An effective project management tool keeps the entire team on the same page, streamlining communication and helps you meet your goals.
Project management tools are also great tools to help make your best practices repeatable to keep driving success. Popular project management tools include Trello, Asana, Notion, and ClickUp.
8. Keyword research tool
To stay ahead of the competition, content entrepreneurs need to know what their audience is searching for. SEO and keyword research tools provide insights into what people are searching for and help make sure that you're creating content that they need.
They also help you stay ahead of the competition, keeping track of where you're ranking and making moves.
Whether you sign up for relative newcomer Ubersuggest, Ahrefs or Moz, access to data is a powerful component of defining and implementing your content entrepreneurship strategy.
9. Bookkeeping software
Since content entrepreneurs juggle multiple income streams and multiple team members, either as employees or contractors, a consistent bookkeeping system and software helps account for all the nickels and dimes. There are many options on the market, including GoDaddy Online Bookkeeping.
As a content entrepreneur, you have plenty of decisions to make. However, by ensuring you're integrating these nine tools for content entrepreneurs into your business, you're setting yourself and your business up for success.