As someone who works with WordPress professionally, the platform has likely become second nature to you. Therefore, the reasons why you choose WordPress for building websites are also completely self-evident to you.
It's easy to forget that clients usually don't possess the same knowledge and can thus have doubts about whether WordPress is the right platform to invest their time, effort and money into. They might ask, "Why use WordPress?" Many projects and business opportunities fall through because developers fail to see and compellingly address those doubts or objections.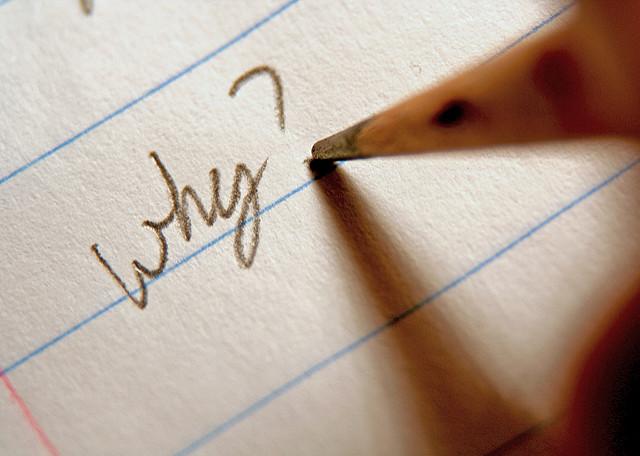 To remedy this, I've put together a checklist with benefits and arguments for using WordPress as the go-to solution for client websites. Consider it your cheat sheet for customer acquisition.
Why use WordPress? Tell your client WordPress is…
Mature
Because WordPress started as a blogging platform, many people still think of it that way. It disregards that the platform has grown into a full-fledged content management system with more than a decade of development behind it, which has been tested on tens of millions of websites and highly refined in the process.
Established
The WordPress platform is no fringe solution. In fact, it has become the most popular CMS in existence, powering 25 percent of the entire Internet. Users include Mashable, Time Magazine, Coca-Cola and other well-known brands and popular websites.
Scalable
WordPress is capable of running on anything from cheap shared hosting to high-end servers, and can be used to create projects of all sizes. From single blogs to entire website networks with more than three million sites, there is almost nothing the platform can't handle.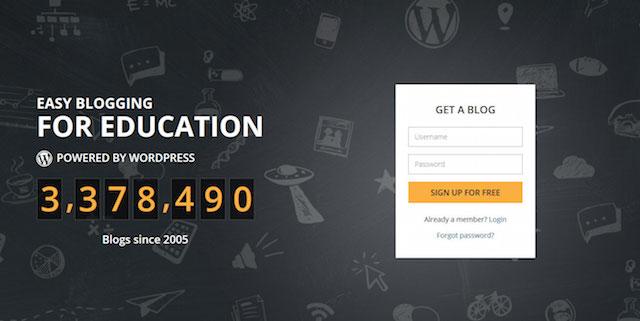 Versatile
No matter what kind of website the client wants, practically anything is possible. Business websites, portfolios, online shops, membership sites and much more. Even mobile apps aren't out of the question.
Free
What makes WordPress especially attractive is its price tag (or lack thereof). As an open-source project, anyone is free to download, use and modify WordPress for any purpose.
Safe
With more than 10 years out in the field, WordPress has weathered many onslaughts and come out the other side stronger. WordPress security protocols are tough and only getting more robust.
Virtually all safety issues in recent years have been caused by old versions of plugins that should have been updated. Most hacked websites can be traced back to weak passwords, out-of-date WordPress versions and other problems on the user side.
In other words, the most insecure element of WordPress is its users. If you adapt simple security processes, you'll be golden.
Search engine friendly
Being visible in Google is often one of the main concerns for clients. Thus, they will be happy to know that WordPress is extremely search engine friendly out of the box. In fact, Matt Cutts, head of the webspam team at Google, said WordPress takes care of 80 percent to 90 percent of search engine optimization and he even uses the platform himself.
Mobile ready
In many countries, including the United States, mobile online traffic has surpassed that of desktop computers. Thankfully, with thousands of responsive themes available in the WordPress directory, the CMS is perfectly equipped for this changing environment.
Well-supported
WordPress is constantly being developed, with issues addressed quickly and new features added regularly. Last year alone had three major updates and eight maintenance releases. That's almost one new release per month!
Besides that, the WordPress community is full of volunteers who are happy to lend a hand with problems: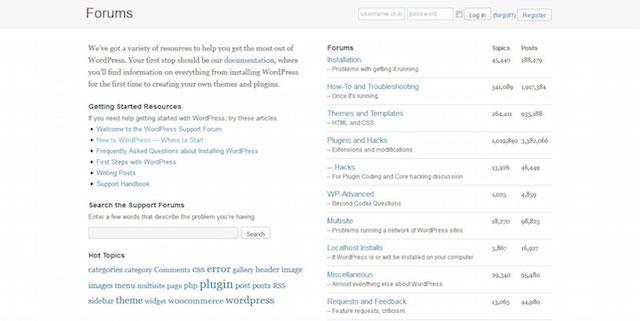 Easy to manage
More and more people choose WordPress for its ease of use. The user interface is extremely beginner-friendly and content creation as easy as using a text editor. Automatic updates and other helpful features enable users to create and maintain websites without any coding knowledge.
Customizable
At the time of writing, the WordPress directory contains more than 40,000 plugins and thousands of themes — all free of charge to download and use. Then there are the high-quality commercial products such as WP Rocket, Restrict Content Pro and Akismet.
Furthermore, the CMS works extremely well with popular web services like PayPal and others.
Multimedia capable
Images, videos, audio and other multimedia are cornerstones of great web content. For that reason, WordPress has built-in media file management and auto-embed functionality for dozens of providers to make using third-party content like the tutorial below super easy:
Collaborative
Running a website is seldom a one-person show. WordPress user roles with clearly defined capabilities enable users to build a solid editorial team. If it's enough for The New York Times blog network, it should be enough for your client.
Only getting started
Although WordPress is already quite impressive, we are likely just at the beginning of its journey. Matt Mullenweg has explicitly stated the goal to bring WordPress to 50-percent market share.
Recent developments like the WP REST API and the shift towards JavaScript are just the latest steps in that direction. Therefore, clients opting for WordPress can rest assured that they invest in future-proof technology.
Conclusion
Clients unfamiliar with WordPress are often hesitant to trust that the platform is the right choice. Not knowing how to address these doubts can lead professionals to miss out on projects and income. Having a strategy in place to deal with skeptical customers asking, "Why use WordPress?," is therefore a good investment in future job prospects and your bottom line.
The information above should suffice to convince clients that the WordPress platform can effectively cover their needs. However, it is also important to open up a dialogue about possible concerns so they can be talked about. A proactive approach — such as sending a presentation or short overview of WordPress benefits along with your offer — can do wonders in this area.
I'm also excited to hear your approach, so please share your opinion. Do you often deal with clients reluctant to use WordPress? What question marks come up most often and how do you address them? Please let us know in the comments section below!