If you're only using a point-of-sale (POS) system for processing sales, you are missing out. A POS holds a treasure trove of data that can be useful to your business. Let's look at the benefits of tapping into POS data collection and how you can use your point-of-sale data to remarket to customers.
What is point-of-sale data collection?
Point-of-sale data collection is the process of curating and analyzing input generated by each customer transaction at your business. POS data may relate to sales and returns, and is collected through in-store systems as well as online store platforms.
Point-of-sale data can help a business:
Identify new product opportunities and market segments.
Analyze in-store staff performance.
Monitor inventory and stock levels.
And finally, one of the best ways that point-of-sale data can help your business is by supporting remarketing initiatives.
Related: How to use customer data to grow your business: Insights from small business owners
The benefits of using POS data to remarket to customers
Remarketing is the act of sending messages to past customers and audiences who have already shown an interest in your business.
Remarketing is a powerful and effective way to drive repeat business and increase sales.
Consider these remarketing statistics:
Returning customers may spend up to 67 percent more than new customers.
It can cost five times more to bring in a new customer than an existing one.
The probability of converting a new customer is just five to 20 percent. The probability of converting an existing customer is 60 to 70 percent.
Remarketing is a strategic way to increase sales while keeping marketing costs down -- and POS data is the perfect tool for creating remarketing campaigns.
8 ways to use your point-of-sale data to remarket to customers
To get more out of your POS, consider these ways to use your point-of-sale data to remarket to customers.
1. Create a direct connection with customers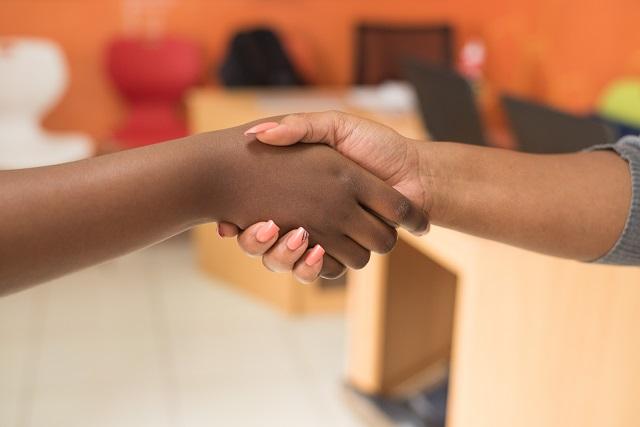 When it comes to staying connected with customers, nothing is better than having an email address or phone number. Many businesses focus on getting fans and followers on social media, but that's an indirect connection. Phone numbers and email addresses are direct avenues to establish connections.
Through text and email marketing, you can directly reach customers when you have messages to share. Audiences are more likely to see email and text messages than social posts because social media posts often get buried or need to be promoted to be seen.
Use your point-of-sale system to create a direct connection with customers by collecting their name, email and phone number during check-out.
2. Create customer profiles
Once you have contact information for a customer, create a profile for them using their information as identifiers. You don't need all of the customer's information. You can create profiles based on a phone number or just an email. The more information you collect to get a full picture of the customer, the better.
Encourage customers to create profiles by:
Offering incentives such as coupons and giveaways for creating a profile
Setting up customer loyalty programs that provide points for each purchase
Providing members-only VIP or exclusive content
Cultivating a community that customers want to be a part of
3. Learn about customers
Once you have customer profiles, you can start to learn more about the people who do business with you. Begin to track how customers engage with your business by using your point-of-sale data to track:
Products and services purchased
Type of ordering habits (online, in-store, delivery, etc.)
Frequency of purchases
Time and date of purchases
Locations of purchases
The data helps you get to know when customers visit, what products and services they like, and what other offerings they might be interested in.
4. Combine data from other sources
Point-of-sale data collection has its limitations--you can only learn so much about your customers with that data. But you can combine what you know about customers by merging POS data with information you gather from other sources, creating a more powerful database.
You can sync the data collected from your POS with other systems so all customer data is curated in one platform. Consider where else you have customer information and see if you can connect these platforms with your POS.
Customer relationship manager (CRM)
Social media profiles
Online store accounts
App profiles
5. Segment customer lists
Once you have curated customer information, you can begin to identify specific groups within your customer base.
You can start to segment your list based on customer habits, interests and activities.
For example, you may identify customers groups such as people:
Who only shop online
Who make a monthly purchase
Who only purchase sales items
Who only visit one location
Create lists within your customer database based on actions that show a trend or theme.
Related: Using customer segments to build lasting relationships
6. Send remarketing messaging based on customer segments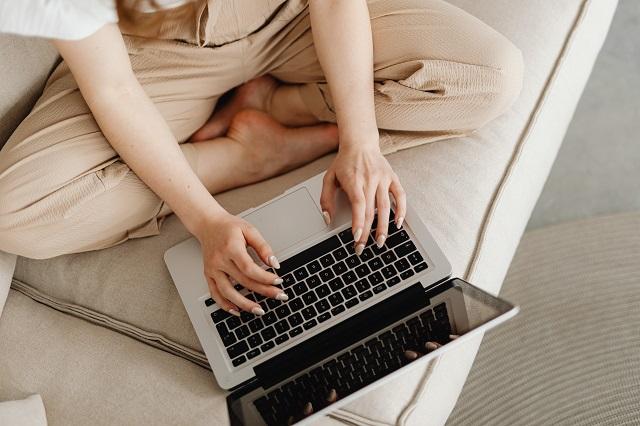 With lists of unique customer segments, you can begin to craft more targeted marketing messages. Customers are more likely to respond to marketing messages when they are related to something the customer likes, wants or needs.
Use your segments to identify what is likely to interest customers and create related marketing messages that you send via email or text.
For example:
Send a free shipping coupon to customers who only shop online
Send an email with new products to customers who make a monthly purchase
Send an email with new sale items to customers who only purchase sale items
Only send text promotions related to one of your locations to customers who frequently visit that location
7. Send remarketing messaging based on individual behaviors
Your POS data can tell you about groups of customers as well as individual customers. You can use data to learn about each customer and use marketing automation to trigger campaigns based on individual customer activities and actions.
For example:
If a customer purchases a product, send them a promotion for complementary products (such as sending someone who bought a new bike an email with helmet products).
If a customer purchases a product, upsell them with an add-on (such as sending someone who scheduled a massage online an email asking them if they want to add hot stones to their treatment).
If a customer hasn't visited in a few weeks, you could send an email with a coupon welcoming them to return.
Take what you know about your customers and their purchasing habits to craft more personalized marketing messages that offer customers something they uniquely want, like and need.
Related: How to use personalization to increase sales

8. Respect your customers' privacy
While data is great for businesses, it can have its drawbacks. Customers are becoming more concerned about their privacy and want to be able to make more decisions when it comes to how their data is used.
As you explore ways to use your point-of-sale data, always put your customers first. Set up gateways that allow your customers to control the information you collect and give them options to opt out at every step.
Related: 5 best practices for customer data management
Put your point-of-sale data to work
If you are looking to increase sales while keeping marketing costs down, consider how you can combine the power of point-of-sale data and remarketing.
By combining the two, you can create marketing campaigns that increase sales while spending less and giving customers what they really want.
Stop ignoring the valuable data collected by your POS system. Learn from these ways to use your point-of-sale data to remarket to customers. Then, expand your marketing efforts further by leveraging the online marketing tools included in GoDaddy's Digital Marketing Suite.