Content marketing is one of the more effective ways to boost your profits, and many business are using blog content to combat short attention spans and an increase in the use of ad blockers. But it's not always easy to get started in this area. While you could attempt to tackle your own blog strategy and production, often a better plan is to outsource it to a content provider.
By leveraging an experienced content marketer's expert knowledge, you can skyrocket your profits with little effort on your part.
In this post, we'll discuss where to find content writers and marketers and delve into the factors you should consider when choosing a quality content provider. Let's first take a look at why you might consider outsourcing your blog content.
Why outsourcing your blog posts to a content provider is smart
Outsourcing your content is a simple concept: you have work that can't be feasibly handled in-house, so you find someone else to do it on your behalf. You could offload just the content creation portion of your marketing, or ferry the whole process off to be taken care of by the experts. Using a content provider for your blog is a viable option that tends to result in some key benefits. Two of the biggest are:
You have access to an expert who can handle one of the most crucial areas of your business. They'll know how best to incorporate search engine optimization (SEO), interact with your target audience, and distill your business philosophies into easy-to-understand (and highly converting) language.
You don't have to spend hours trying to master content marketing, but instead can focus on other aspects of your business.
Overall, outsourcing your content is a solid strategy for small businesses that have little time, but want maximum reach. It will require some investment, but if you choose the right experts, you'll be ahead of the game.
Where to find quality content providers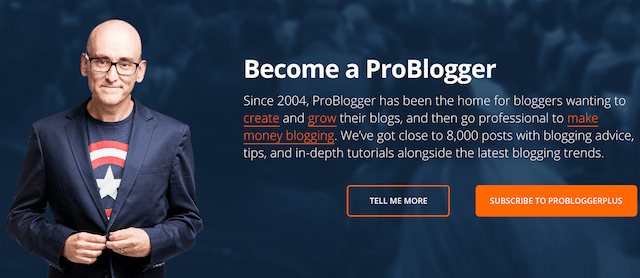 Once you're onboard with the idea of outsourcing, the next step is to find some suitable content providers. However, be warned that you'll often get what you pay for. It's a smart idea to steer clear of budget services, such as Fiverr, and focus your search on two specific sources:
Freelancer websites. Upwork, for example, offers access to a wide range of freelancers specializing in different areas. There are also other dedicated job boards worth checking out, such as ProBlogger or BloggingPro. But make sure you always vet potential freelancers for quality and reliability before handing out assignments.
A dedicated agency. This option can be pricey, but your entire content marketing plans can be managed by experts. Some agencies are even industry- or niche-specific. You can often find content agencies via search engines, but don't discount word-of-mouth recommendations from other professionals you work with (your web designer, for example).
A third option is to piece together your own remote team from a variety of sources, although if everyone is not on the same page, this could result in just as much work as creating your content in-house. Either way, once you've done some research, we recommend using a "big brush" to dump any content providers you like the look of into a spreadsheet (or something similar) before narrowing them down.
Key factors to consider when choosing a content provider for your blog
Once you've found a few likely providers, you'll want to whittle the list down until you can reach a decision. If you make the wrong choice, you'll be left with a mess that could potentially harm not just your SEO and reputation, but your overall brand — so don't rush the process!
With that in mind, there are a number of key criteria to consider as you assess the content provider candidates, although which ones you prioritize will be based on your own specific needs:
Track record and previous industry experience. You'll be looking into their industry history and overall standing in their field, which will take some time and detective work. The simple (but often effective) approach is to trawl search engines or competitor's blogs looking for any pertinent information and signs.
Effectiveness of previous work. If possible, look for content providers who offer concrete data that demonstrates their positive effects. For example, look for details about how well their content improves traffic levels and conversions, or reduces bounce rates. Although they can be biased, testimonials might also help you if they come from reputable individuals.
Quality of communications. Sending an initial email query will help you assess this variable. While such responses are subjective, customer reviews and ratings can also shed some light on how well each provider converses with their clients. You'll want to look to independent sources for validation if possible (for example, on social media), since company websites and similar materials will naturally be biased toward displaying positive feedback.
Rates. Simply put, how much does the content provider charge? Their rates may not be publicized and could vary widely depending on their field and experience. Send an email for a quote, compare their response to your budget, and decide if you can balance your needs against the cost.
Once you have a finalized list of possibilities, approach each provider and assign them a small project to get a real-world feel for their quality and service. Once these projects are completed, you'll have a solid idea about which provider is the best option for your needs.
In conclusion
While some small businesses view content marketing as an expensive luxury, it's often more effective than traditional outbound tactics when it comes to boosting your profits. Outsource your blog to a content provider and leave the finer details to experts in the field, while you spend your extra time on other areas of the business.
Need a blog for your business? Consider using GoDaddy's Managed WordPress platform to boost your content marketing efforts.