Purchase orders play a vital role in money management and bookkeeping, and they should be incorporated into any small business's company procedures. But, if you have never dealt directly with purchase order forms, you might not understand what their true value is or what should be included when designing an efficient and useful purchase order form.
What are purchase order forms and why use them
Accounting Tools defines a purchase order as, "a written authorization from a buyer to acquire goods or services. The document authorizes a supplier to deliver to the buyer at the price, quality level, delivery date and certain other terms specified in the agreement. A purchase order is legally binding after the supplier counter-signs it."
Besides being a legal agreement between two parties detailing the agreed upon terms of a sale, purchase orders create a tracking system to fine-tune expenses, minimize overpayments, and budget for expenses more effectively.
For larger companies, purchase orders also allow for quicker response times when staff needs products or repairs completed. They can call the company directly with an authorized purchase order number and receive the needed service or product right away without going through the accounts payable process and waiting for funds before being able to place the order.
A few of the benefits of implementing a purchase order system are:
Provides better control over goods and services purchases.
Creates a pricing and quantity check for materials or services purchased.
Incorporates accountability for employees regarding business purchases.
Improves fiscal control.
Provides a visual of expenses.
Related: The fundamentals of financial management for business
What should be included in your purchase order form
Now that you know what a purchase order form is and why it is so beneficial for your company to have one, it is important to know what information should be included in an effective purchase order form.
SupplyChain Mechanic.com, a procurement and supply company, recommends that all purchase order forms should have the following information:
Your company's legal name and physical address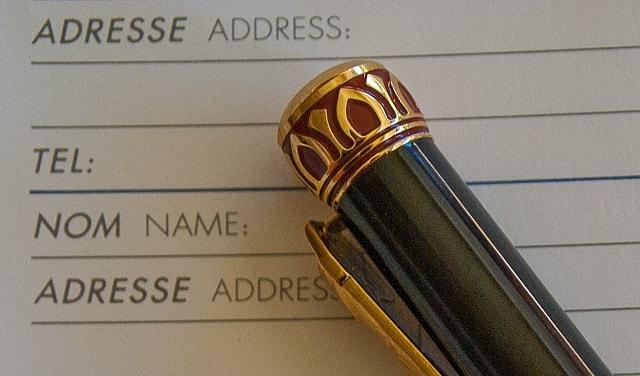 For your purchase order form to be a legally binding document, it must have your company's information as well as an authorized signature of acceptance from both parties.
Your company's delivery address
If your business's delivery address is different from your mailing or physical address, you will need this section to ensure orders are received. Providing a delivery address section gives your suppliers accurate and enforceable shipping information should there be any miscommunication or shipping location errors.
A purchaser section
This section provides information about who is making the purchase and why. This is useful for monitoring excess spending and allocating expenses toward specific projects or accounting categories.
Billing information for suppliers to send invoices
Suppliers will use your purchase order form to complete their invoicing once you have received your order. For them to be able to bill you correctly, it is important to have a billing section that includes the billing address and any specific billing codes that might be required for payment.
A space for agreed-upon pricing, quantities and specific order details
The body of the purchase order should provide enough space to include a description, pricing, quantity and specific shipping requirements, such as refrigeration, for each item being ordered on the purchase order form.
Requested delivery date
A delivery date is vital to receiving the order when your business wants the merchandise or service to be delivered. Without a delivery date, the shipper has full discretion to ship at their leisure. A delivery date also gives the shipper the opportunity to let the customer know in advance if there are any issues with meeting the requested delivery date.
Related: Tips and tricks that make shipping easy for small eCommerce businesses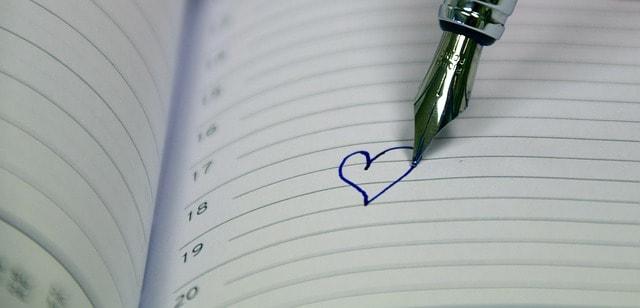 Payment terms
When companies agree to accept purchase orders they also agree to specific payment terms. These terms should be listed on the purchase order so that accounts payable know when they are expected to make payment.
Related: Habits of business owners who get paid on time
In addition to these items, there should be a vendor section that shows who the purchase order is being issued to. If you are a business that resells merchandise, your purchase order also should include the resales license number. This allows employees to make needed supply purchases without being charged tax, saving your business money in the long run.
Suppliers must have this number on file at the time of sale to honor your sales-tax-free status.
Including this information on your purchase order allows employees to shop at a variety of locations without sales tax issues and receive the best prices on merchandise and supplies.
Convenient templates and printed purchase orders
If you'd rather not spend the time creating or customizing your own purchase order form, there are many templates and premade purchase order forms available. Although store-bought, pre-printed purchase order books are not as tailored to your specific business as a customizable purchase order form, they are adequate for very small businesses that make minimal purchases.
Most word processing programs also contain very basic purchase order templates that can be changed slightly without much effort to meet your specific needs. For more detailed or industry-specific purchase order forms, there are downloadable template options. Here are a few online resources to that offer free, customizable templates:
With these templates, you can quickly make a purchase order form that fits your company's needs.
To manage a small or upstart business successfully, you need to implement effective and efficient money management tools to keep overhead down, manage inventory and streamline accounts receivable and accounts payable processes.
Purchase order forms are a key resource for minimizing and tracking expenses while incorporating accountability — making them an invaluable tool for any new or small business.
The above content should not be construed as legal or tax advice. Always consult an attorney or tax professional regarding your specific legal or tax situation.