Want affordability, reliability, and extensive features in your website or blog? These WordPress layout builder plugins offer all of that and more.
Using a website layout builder is very popular for both WordPress users and more knowledgeable website developers. For a relatively small outlay, you get a handy tool that can save both yourself and your clients a huge amount of time.
However, as with any other area of the WordPress ecosystem, page and layout builders are in a state of constant flux. It's not always easy for a developer to stay aware of what's currently the flavor of the month or most useful.
4 solid WordPress plugins for creating custom page layouts
Page Builder: Live Composer
Visual Composer
Beaver Builder
Divi Builder
In this piece, we'll review the current landscape by highlighting four solid options (each with a different approach) and finish up with a brief look at where the WordPress layout builder plugin space might be heading in the future. By the end, you should have a much clearer idea about which solution to pick for your next project.
Let's start with a new kid on the block!
1. Page Builder: Live Composer
Page Builder: Live Composer has been making waves in the world of layout builder plugins for two reasons: it's an excellent solution to common design problems, and it's completely free. That's right! In contrast to other paid offerings, Page Builder: Live Composer is totally open-source, free as in beer, and has no premium version to upsell.

The plugin boasts 40,000+ active installs at the time of writing, with an impressive overall rating of 4.7 stars. Visit the plugin's standalone page and you'll get a video overview of the functionality on offer, along with a full breakdown of features. With both free and paid extensions and themes available, you've got flexibility and room to explore as a developer down the line. In a field still dominated by paid options, Page Builder: Live Composer is the standout, fully free version.
2. Visual Composer
Visual Composer has long been a go-to layout builder solution for WordPress developers, and it's not hard to see why. With an affordable regular license (and yearly support at an additional nominal fee), it's a feature-packed option that can be used for pretty much any project without fuss.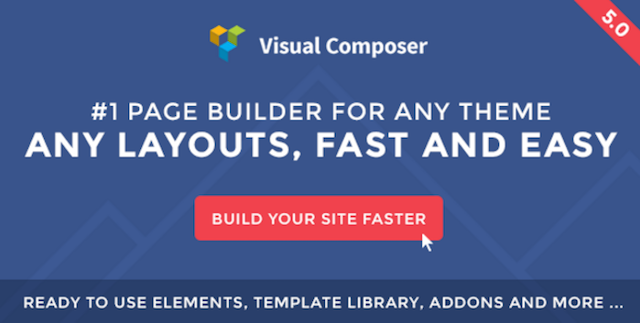 Watch the plugin's introductory video and you'll get a taste of why it's racked up a 4.7 out of 5 average user rating and more than 250,000 sales on CodeCanyon. As a developer, you get 45+ premium content elements to play with and more than 60 predefined layouts that you can use to quickly create attractive designs.
Throw in solid documentation, video tutorials and an extensive range of add-ons, and you're looking at a very strong overall solution. Though the competition is hotter than ever before, Visual Composer remains an affordable, best-in-breed solution that can be confidently added to any existing or new project.
3. Beaver Builder
Somewhat higher on the price scale, Beaver Builder certainly isn't competing on the dollar front. Yet the time and effort you'll save by using it for client sites will make the upfront cost seem like a bargain.
Beaver Builder is an extremely popular plugin that commands the respect of both end users and developers.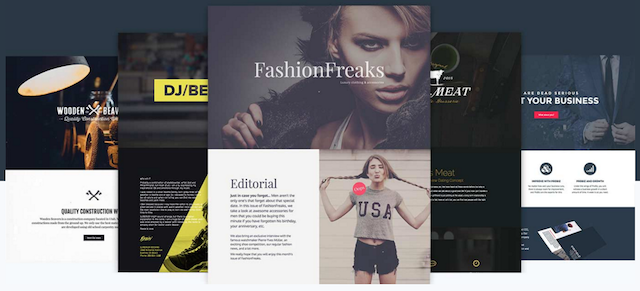 As you'd expect from a premium-priced product, Beaver Builder is extremely solid straight out of the box. It has bulletproof responsive support, unlimited licenses, excellent built-in Search Engine Optimization (SEO) and the ability to play nicely with all standard themes and plugins. You'll be building your pages primarily in a front-end editor while taking advantage of 30+ extremely polished templates to produce stunning results quickly.
Layout builder and theme customizer demos are available at the Beaver Builder demo page, and their plugin knowledge base and product FAQ have you covered for common post-purchase questions. Beaver Builder is a longtime heavyweight that's still a go-to WordPress layout builder plugin solution in thanks to its affordability, reliability and extensive feature set.
4. Divi Builder
Our last selection is something of a hybrid, as you'll have to sign up to a yearly theme club package to make use of it. Divi Builder ships as part of the extremely popular collection of Elegant Themes products, which offers a range of pricing options for use on unlimited client sites.

While the Divi Builder always been a baked-in part of the Divi theme, it's now offered as a standalone plugin to help you create layouts in your chosen theme. However, by purchasing a subscription, you're getting an array of professionally produced themes in one, which can then be bent to your will using the power of Divi Builder. Check out the live demo for a taste of how powerful Divi's front-end editor really is.
If you're already committed to the Divi ecosystem, it's hard to look beyond this page builder, and its overall quality will play a big part in persuading developers to consider Elegant Themes' whole range of products across the board.
What next for WordPress layout builders?
Although crystal ball gazing can have a margin for error, our picks suggest three broad ways the wind might blow down the line:
There's plenty of room for free. The success of Page Builder: Live Composer shows that developers still have an appetite for a completely free solution.
Heavyweights might go fully SaaS. Though the big two of Beaver Builder and Visual Composer still limit their annual pricing to support, it's not hard to picture a future where both products (and ultimately their rivals) emerge as fully SaaS-based solutions.
Theme-specific plugins might jump the gap. Solutions such as the Divi Builder have previously been wedded to a particular theme. As we've seen, the trend has been to split out that functionality into a standalone solution at some stage down the road.
Gutenberg could change everything. The arrival of Gutenberg could completely change this entirely. The Gutenberg blocks could completely overhaul this plugin space, who uses them, and who they are used.
As our four picks suggest, the landscape of WordPress layout builder plugins is a mix of newer entrants, established heavyweights who still offer best-in-class solutions and increasingly sophisticated, theme-specific offerings. You need to find the best one that matches up to your needs and your content entry style.