10 free online courses to level up your marketing skills in 2016
The "old rule" of marketing doesn't work well in the era of the web. Are you still using a megaphone to shout and let people know about your brand? It is the only sure way to get yourself marked as a spam. It's not an era of TV or radio when people didn't have any control over being exposed to advertisements; audiences nowadays have much more ability to block any ad they don't like.
As a marketer, you might have tried to increase the visibility of your website, eliminated common mistakes, but that's all you did. You don't have a bird's-eye view of your marketing campaign or actions. You need a complete mindset change when it comes to marketing online.
As Jedi Master Yoda advised Luke in Star Wars Episode V: The Empire Strikes Back: "You must unlearn what you have learned."
If you are thinking it's too late to learn new things, let me just tell you it's not true. According to Dr. Carol Dweck of Stanford University, most people are held back not by their innate ability, but rather by their mindset. When it comes to learning, people simply categorize themselves into two types of mindset: fixed or growth.
People with a fixed mindset believe that genes determine their intelligence. They focus on tasks with a high probability of success and avoid tasks that might challenge them. This limits their learning and restricts their career potential. In contrast, people with a growth mindset look for challenges, and push themselves toward growing intelligence and success when it comes to learning. Check out this video made by Khan Academy that explains the matter in a simple but elegant way:

Free online courses to boost your marketing skills
Now let's look at some of the free online courses that will help you level up your marketing skills and distinguish you in the market.
In this 90-minute class, Moz founder and former CEO Rand Fishkin offers a wealth of actionable insights. After completing this class, you'll get a brief idea of creating a content strategy, keyword research, content optimization, and how to audit your site for improvement.
This free class is perfect for people who want to organically raise the online presence of their business and brand.
Course Instructor: Rand Fishkin
Area: Search Engine Optimization
Duration: 90 minutes
Certificate: N/A
Requirements: No prior experience or skills required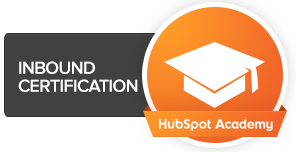 HubSpot's Inbound course is one of the most comprehensive free courses for marketers on the interweb. The enormous amount of knowledge they packed into this course is mind-blowing. It covers the core elements of the Inbound Methodology, starting from attracting visitors to turning delighted customers into promoters. An added bonus for completion? You will get an inbound certificate from HubSpot.
Course Instructor: HubSpot
Area: Inbound Methodology
Duration: 270 minutes
Certificate: Personalized badge and certificate
Requirements: No prior experience or skills required
An in-depth course from Google covers the core principles of digital analytics, key digital measurement concepts, terminology and technical analysis. This course is essential if you want to learn how you can leverage data to improve business performance.
Course Instructor: Google Analytics Academy
Area: Web analytics
Duration: 4 to 6 hours
Certificate: Available
Requirements: Familiarity with Google Analytics
Another in-depth course by Google, this one covers all the nitty-gritty of the Google Analytics platform — including data collection, processing, configuration and reporting. After completing both analytics courses, you can take the Google Analytics Individual Qualification exam to get yourself a shiny Analytics Certificate.
Course Instructor: Google Analytics Academy
Area: Web analytics
Duration: 1 to 3 hours
Certificate: Google Analytics Individual Qualification (GAIQ)
Requirements: Digital analytics fundamentals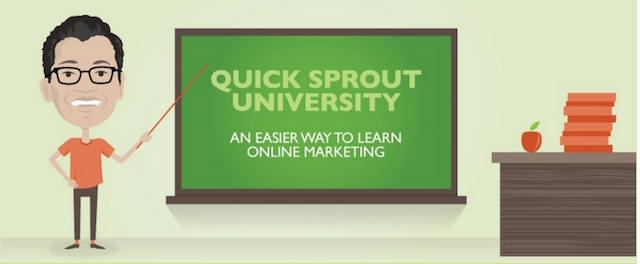 You'll find a great amount of free videos on digital marketing topics like SEO, link building, content marketing, social media, paid advertising, email marketing, reputation management and conversion optimization. This awesome project is the brainchild of Neil Patel, founder of Kissmetrics, Crazy Egg, QuickSprout and Hellobar.
Course Instructor: Neil Patel
Area: Varied
Duration: N/A
Certificate: N/A
A brief overview of Google Search Network & Google Display Network. After completing this course, you'll have a fair understanding of online advertising and how to set up, manage and optimize a Google AdWords campaign.
Course Instructor: Google
Area: Online advertising
Duration: 2 hours
Certificate: AdWords Certificate
Requirements: Familiarity with Google AdWords
Blueprint is a free training program that teaches marketers, agencies and big brandshow to use Facebook to build a campaign that brings results. It features more than 35 online courses, organized according to categories — from campaign optimization to effective and measured solutions.
Course Instructor: Facebook
Area: Facebook campaign
Duration: N/A
Certificate: Available
This is an 11-part course on how to design landing pages for higher conversions. It features expert marketing advice from world-renowned conversion experts like Oli Gardner, Joanna Wiebe, Michael Aagaard, Rand Fishkin, Roberta Rosenberg, Brian Clark, Peep Laja, Linda Bustos, Rich Page and HubSpot.
Course Instructors: Various
Area: Landing page conversion
Duration: N/A
Certificate: N/A
Have you ever thought about how we get to the final decision when it comes to choosing a product to buy? What factors influence our thinking process? This Introductory course on consumers' neuroscience and neuromarketing will arm you with some basic mechanisms concerning the consumer's choice and the future impact of neuroscience in business.
Course Instructor: Thomas ZoëgaRamsøy
Area: Neuromarketing
Duration: 4 to 6 hours
Certificate: Statement of Accomplishment signed by the instructor

WordStream put together this educational resource about PPC (pay-per-click marketing). They have in-depth resources for learning Google AdWords, categorized into three parts: PPC 101, PPC 102 and Advanced PPC.
Course Instructors: Larry Kim, Elisa Gabbert, Erin Sagin
Area: PPC
Duration: N/A
Certificate: N/A
In the comments below, please let us know which courses you love and if we missed any awesome educational resources.
Image by: Gruenewiese86 via Compfight cc