10 tips for starting a health and wellness center
As the owner of a health and wellness center, I find it exciting that more and more opportunities to get started in this field are cropping up. It reflects that people are "thinking outside of the box" about wellness, that people are taking alternative healthcare more seriously, and that they want to serve their community in a deeper way. It also signals that people desire to create businesses that are a more fulfilling part of their lives.
Starting a health and wellness center can be rewarding. But, it's important to start your business thoughtfully to give yourself the best chance for success.
I've owned a massage therapy business for 20 years, which I've evolved over time from a general massage therapy practice to one that is highly specialized. I've shifted my focus throughout my career as my interests have changed. My business offers me great rewards and has also presented challenges that were great learning experiences.
Editor's note: Ready to get started on your business' website? Websites + Marketing is here to help.
Start a health and wellness center with these 10 tips
If you are interested in starting your own health and wellness center, consider these 10 tips as you work toward making your dream happen.
Find your focus.

Determine startup costs.

Keep it simple.

Identify your target market.

Let your services guide your space selection.

Get proper licenses and insurance.

Look for the right location.

Name your health and wellness center.

Check out your competition.

Get help.
If you're ready to start a rewarding business with a health and wellness center, then keep reading!
1. Find your focus
The first thing to consider when starting your health and wellness center is deciding what you want your focus to be.
Your focus will help you to determine what service or services you want to provide.
For example, if you're a massage therapist, do you want to offer bodywork that is more clinically focused, spa focused, or something that is more esoteric in nature? Each focus invokes a different vibe that will lay the groundwork for your business.
2. Determine startup costs
How much money do you need to start a health and wellness center? What are your startup costs?
Consider the initial and monthly costs of things like:
How much can you spend on office rent?
Do you need to create business materials like business cards, letterhead, note cards, flyers and brochures?
Do you need to build a website, find a web host, and secure a domain? GoDaddy can help with all of those.
Beyond that, you'll also want to factor in important business decisions, such as:
Are you going to start out as a sole owner and practitioner?
Will you need independent contractors?
Will you need a receptionist, an office manager, a virtual assistant, a bookkeeper or a CPA?
Does your state require you pay additional taxes for owning your own business — if so, what are those costs?
What do you need to make in order to cover these costs?
Do you have backing? Where can you go to attain it?
What income can you rely on to support yourself as you launch and grow your business?
What income do you need to make in order to survive, live, and ultimately thrive?
3. Keep it simple
It's easier to offer a few select services and expand when you're ready than it is to offer a cornucopia of services that you have to scale back because they don't really fit your business model or aren't making you money.
4. Identify your target market
The clearer your focus is, the easier it is to market your business. Decide who your target market is and focus your offerings on them. And, if you offer the same services as others in your field, discern what sets you apart from your competition and create a service model around that.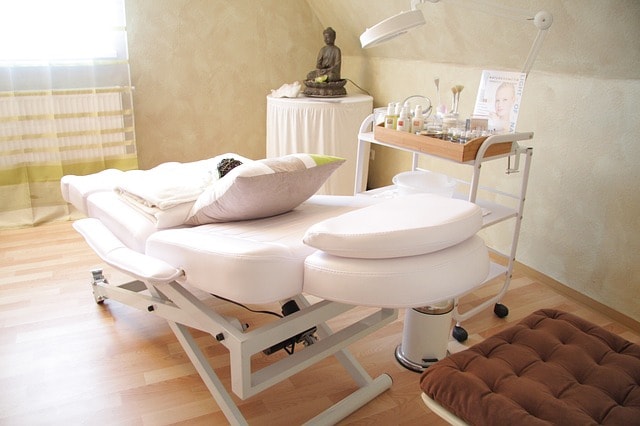 5. Let your services guide your space selection
Will your menu of services be selections you can offer yourself? If so, you will be able to look for office spaces that meet your own needs. You will also have more flexibility regarding the vibe or tone you want to set in your studio to reflect your interests and the services you offer.
If you would prefer to share office space with others, decide if you want to work in a space with other people who are renting, if you'd prefer to rent a suite of rooms that others can rent, or if you'd like to hire independent contractors. If you are creating a health and wellness center that employs practitioners who practice different modalities, make sure the modalities are compatible so that you and your practitioners can cross-refer. Most important, hire practitioners who support your vision and who work well with each other.
Pro tip: If you work in an office suite, be sure you get along with your suitemates. The energy of your office matters and strife, regardless of how well concealed, will be felt by your clients and will hurt your business.
6. Get proper licenses and insurance
Know your state's licensing requirements. Make sure that you, your business, and your independent contractors (if you hire them) are fully licensed by your state to practice. Likewise, make sure you're fully insured to offer what you offer, and that you have renter's insurance to protect your business from rental property lawsuits.
7. Look for the right location
Look for the best location you can afford to rent. By "best," I mean it should be conveniently located for the clients you want to serve, have easily accessible parking, and offer easy entry into your practice.
8. Name your health and wellness center
Establish a name for your health and wellness center. Refer to your state's Secretary of State directory to ensure that the name you want is available. Develop a logo for your business and establish a website as well.
Editor's note: Don't forget the domain name! If you've already got an idea, do a quick search now to see if it's available.
9. Check out your competition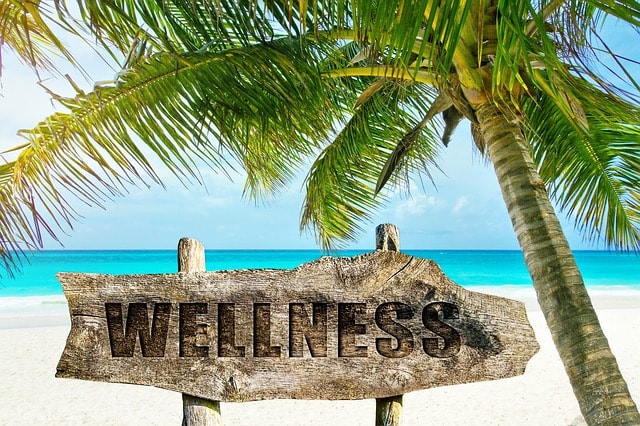 Research other businesses in your community that offer similar services. Do you like the feel of their website? How do you think their services stack up? What do they charge? Who is their ideal customer? All of these questions are important to ask as you establish your health and wellness center.
Understanding what other businesses offer in your community will enable you to define and amplify how you stand out from the crowd.
10. Get help
Need support as you plan for your health and wellness center? Consult a business counselor or coach for assistance in establishing a business plan, for identifying business startup costs, for creating a budget for start-up/monthly operating costs, and to help create a marketing plan.
Check your local chamber of commerce to see if it has a small business development center that offers free counseling to new business owners and those who are expanding. Business coaches cost money, but they can be well worth the financial and time commitment.
You also should consider seeking out mastermind groups with other owners for support in growing your business.
One great resource is Meetup, which helps to share your successes with others and to address challenges with people who understand the challenges of business ownership.
In conclusion
Starting your own health and wellness center can be daunting. However, with some intention, helpful assistance, and a mindful roadmap, you can move mountains!