10 ways to increase pet adoptions — both online and IRL
Each year, approximately 7.6 million companion animals enter animal shelters — about 3.9 million dogs and 3.4 million cats — according to the American Society for the Prevention of Cruelty to Animals (ASPCA). In an effort to lower these numbers, shelters across the country are searching for ways to attract customers and give more pets a furever home. If your shelter is among them, here are 10 ways to help bring more people in your doors and increase pet adoptions.
1. If you're not on social media, get on board.
Social media is one of the best free resources at your disposal to promote animals available for adoption. Take photos of these pets, grab quick videos of them at play, and share them with relevant hashtags. Think #adoptapet, #furbabies, #dogs, #cats, #kittens, etc.
Videos generally get the most traction, especially when the animals are being extra playful.
And, if you can grab a clip of them doing something funny or cute, that is promotional GOLD, as watching one animal video just makes you want to watch more. Hopefully, you'll get lucky and the video will go viral, bringing loads of attention to your center and helping you to increase pet adoptions.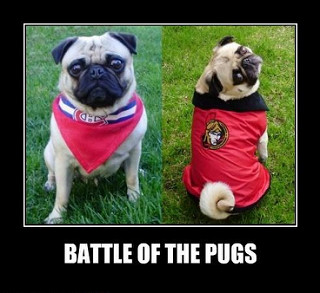 Memes are all the rage, too. Do you have a great pic of a pet doing something silly? Slap a funny phrase or quote on it, and share it everywhere.
Pro tip: When you post images and videos on social media, ask your followers to share them and tag people they think might be a good fit for pet adoption. Typically this inspires shares among friends — and with friends of friends — ultimately helping the animal find a companion.
2. Host a pet adoption event, and make it a big deal.
Partner with local vets, groomers and pet stores to ensure your success. By making it a large community event, you can generally get the attention of the local news and radio outlets.
3. Take advantage of national awareness days.
National pet adoption days often end up trending with relevant hashtags on Twitter, Facebook and Instagram. Your shelter deserves a piece of that traffic!
4. Write articles and guest posts for news outlets and blogs.
To gain the attention of a larger audience, you could write articles on topics like:
Things you need to know before adopting.
Training your rescue animal.
Preparing your home for a pet.
The truth about buying pets as gifts.
How to know when your child is responsible enough for a furry friend.
To increase pet adoptions, be sure to include plenty of photos of current pets available for adoption.
5. Host a fundraiser.
It's no secret that people love a good party, and when you pair that party with a tax write-off and a good cause, it's a win-win for everyone involved. This might not translate into immediate adoptions, but it could help you fund additional promotions of your shelter and the costs of running your facility. It could also help to keep your shelter in the hearts and minds of the media. The more free publicity they can give you, the better.
6. Share your shelter's wins everywhere.
For every awesome customer testimonial you receive, ask the person if you can share it. If your caring staff helped to transform a shy and timid pet into a pet that's playful and full of life, share that, too. When people hear a story that touches their heart, it makes them more likely to adopt. And with all the bad news circulating in people's newsfeeds on a daily basis, they want to see things that make them feel better.
7. Teach classes about life with your pet.
There are classes for literally everything these days. Perhaps your shelter could partner with obedience trainers to create some free YouTube instructional videos on topics from housebreaking to doing tricks.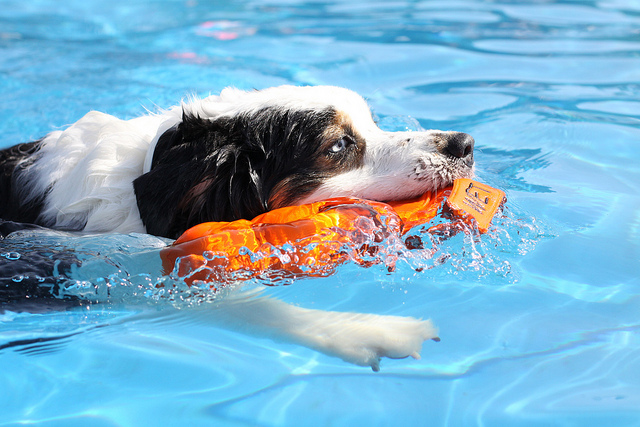 8. Host a 'meet the pets' or 'play with the animals' day.
An event like this gives you the opportunity to provide reading materials about adoptions — including why pets are so good for the family. Make it both educational and fun in hopes of inspiring would-be pet parents to go ahead and adopt.
9. Create a photo contest online.
This contest could include previously adopted pets (or "alumni"), pets currently available for adoption, or a blend of the two. And remember: The goal is not so much about the prize for cutest/silliest/smartest pet — or whatever the focus of your contest — it's about getting more eyes on your shelter.
10. Don't forget to ask past pet adopters for referrals.
Sending a "Happy Adoption Anniversary" card, a birthday card, or even a holiday card is a great way to check in with past pet adopters. This kind of warm greeting serves as an effective reminder that you still have pets seeking homes. Often this is all it takes to get your agency back into their minds and prompt them to share or ask around for people looking for pets.
Use these tips to increase pet adoptions
Hopefully these tips have given you a few ideas you can use to promote your shelter and increase pet adoptions. With a little creativity and dedication, we can move one step closer to having empty shelters — and more happy families with pets in their furever homes!
Image by: ***roham*** Flickr via Compfight cc