15 powerful productivity apps for business
Small business owners wear many different hats throughout the day. The constant juggling between tasks can be overwhelming. As a result, it's possible for important details to get lost in the shuffle. Rein in your tasks and make room to earn more with these 15 powerful productivity apps for business.
15 productivity apps for business
ActiveInbox.

Google Drive.

GoDaddy SmartLine.

Asana.

Slack.

Evernote.

iScanner

Buffer.

Skype.

Voxer.

Wave,

Proven.

Toggl.

Zazen Meditation Timer.

LastPass.
Now let's look at each of these productivity apps for business in more detail.
1. ActiveInbox
Most communication between your business and your clients happens through email. Consequently, your inbox becomes an incubator for your daily tasks. Instead of copying details or a to-do list to a sticky note, you can use ActiveInbox to organize tasks. It's a Gmail plugin that enables you to organize tasks, set deadlines, and add subtasks. With this productivity app, you don't have to waste precious time figuring out what to do next.
Cost: For a nominal fee (after the free trial period), ActiveInbox could solve your email organization needs.
2. Google Drive
Consider your file storage and sharing problems solved with Google Drive. Enjoy 15 GB of free storage with accessibility options to keep sensitive data out of your team's reach. In addition, you can work with Google Docs and Sheets to create and collaborate on documents and spreadsheets.
Cost: Free for the first 15GB of storage, and nominal monthly fee for increased storage capability.
3. GoDaddy SmartLine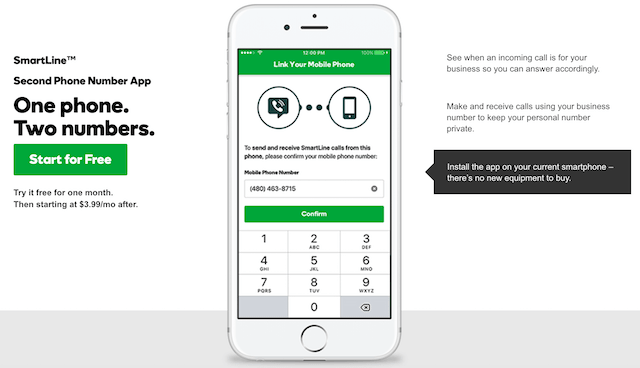 You don't need to purchase another phone line for your business with GoDaddy SmartLine. The app gives you a second number you can use for business. It also comes with additional features, such as instantly knowing when a call is for business or personal, text messaging, transcription of voicemail so you can quickly read through them, and setting of business hours to forward calls to voicemail after hours.
Cost: SmartLine offers a one-month free trial period, and then rings in for a nominal monthly fee after that.
4. Asana
This project management workspace app is the brainchild of Facebook co-founder Dustin Moskovitz and ex-engineer Justin Rosenstein. Asana allows you to create tasks, assign tasks to a team or member, and keep track of tasks. You can also attach relevant files, set due dates, and use labels to set priorities. With this app, emails are reduced and tasks are managed from a user-friendly dashboard. You can even integrate Asana with your CRM.
Cost: The free version is powerful enough to manage tasks for small teams of up to 15 members. Premium users enjoy more features, like unlimited team members, for a low monthly fee.
5. Slack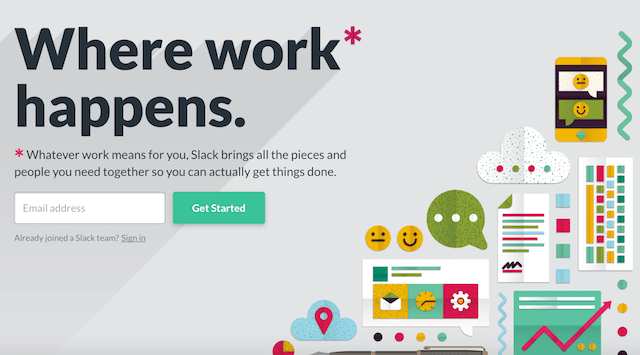 Slack is the perfect collaboration tool for teams working remotely. This business messaging app allows you to create multiple channels where you and your team can hold discussions in real time. You can even share and store files while having discussions. The cloud-based app archives your files and discussions and lets you search through the repository in case you need to backtrack.
Cost: The free version comes with limited features in terms of searchability and storage. Standard users enjoy unlimited searchable messages and 10 GB of storage for a low monthly fee per active user.
6. Evernote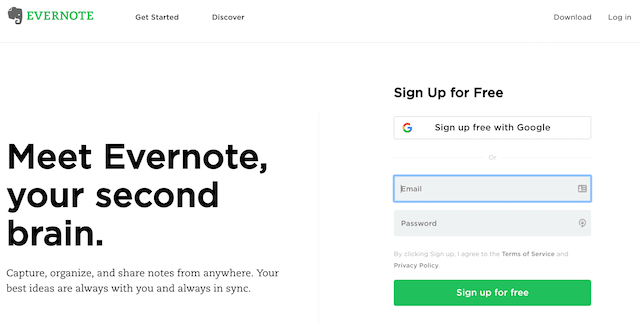 Evernote is a versatile app that syncs data across all devices. As an entrepreneur, an idea can hit at any time — and when it does, you have to be ready. The app lets you take notes, put together lists, and store images. After saving, you can access the data from any device as long as it's connected to the internet. It also has a powerful search tool so you can retrieve your data in a flash.
Cost: Evernote's free version allows users to save up to 60 MB of data per month and sync up to two devices. Paid users pay a small amount each month to sync across all devices with 1GB of storage.
7. iScanner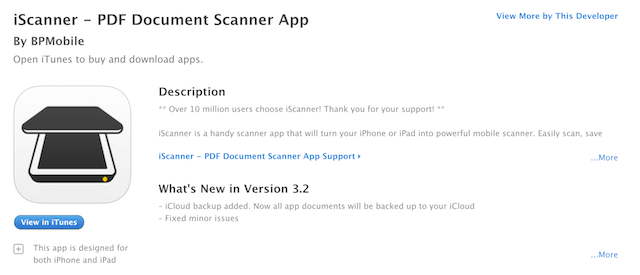 Who has time to organize paperwork? Get rid of clutter with iScanner. With this app, you can take a quick picture of important documents and convert the image into a PDF or JPEG file. Added features include text recognition from scans and e-sign to enter your signature on your images with just a few taps.
Cost: The app is free for Android through Google Play; Apple users will pay a small fee.
8. Buffer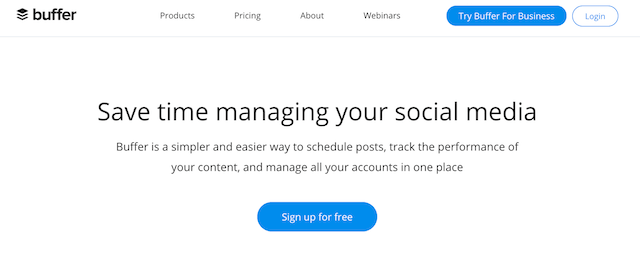 Integrate all your social media accounts with Buffer. This app lets you create content and schedule posts across social media platforms in one central dashboard. In addition, it features an analytics tool that enables you to get insights regarding engagement, conversions and trends.
Cost: Buffer is free for individuals.
9. Skype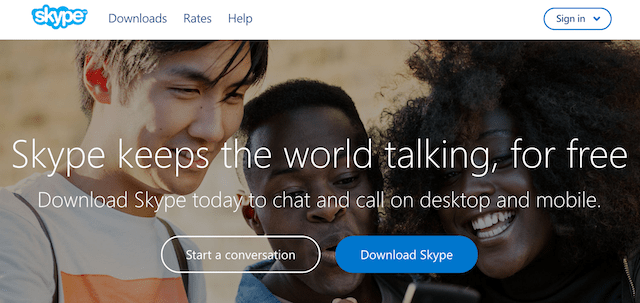 Need to communicate with multiple people at once for free? With Skype, you can have a video or audio conference with a group of up to 25 participants. You can also send files, share your screen, and write instant messages. You can use Skype on your desktop, tablet or mobile.
Cost: While the app is free for Skype-to-Skype calls, you have the option to place paid local, mobile and international calls.
10. Voxer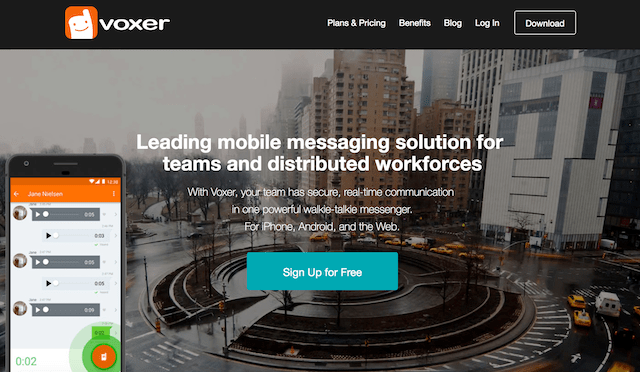 Instead of writing hundreds of lines of text, why not quickly transmit a crystal-clear voice message? Voxer works like a walkie talkie that lets you have voice conversations with top-notch voice quality and security. With the app's new update, you can hear the person talking from the other line in real-time.
The app facilitates communication among team members by significantly reducing the need to send emails or write text messages. Instantly transmit voice messages while performing other tasks, and watch your productivity soar.
Cost: The walkie-talkie service is free. The pro version comes in for a nominal monthly fee.
11. Wave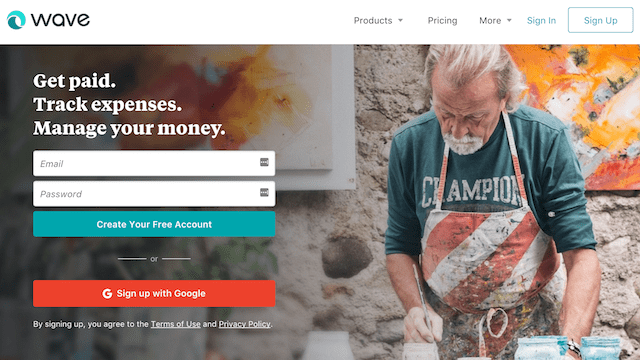 Billing is not a simple task. You have to create professional grade invoices, provide estimates, send receipts, process payments, and track payment status. Luckily, Wave can help keep you on top of all of these tasks.
With this app, you can design and send invoices and estimates through your smartphone in less than a minute. It also comes with additional features such as status tracking, payment processing and payroll management.
Cost: The Wave app is 100-percent free. Additional features, such as credit card processing and payroll, are offered on pay-as-you-go terms.
12. Proven
The platform facilitates the hiring process by posting your job listings to multiple jobs boards from your smartphone. You can also review profiles, respond to applicants, categorize candidates, and schedule interviews from an easy-to-use interface. With Proven, you won't have to jump from one job board to another and rummage through your emails for resumes. You also get to cast a wider net, increasing the chances of finding a good fit.
Cost: After the five-day trial period, pricing is set per job post.
13. Toggl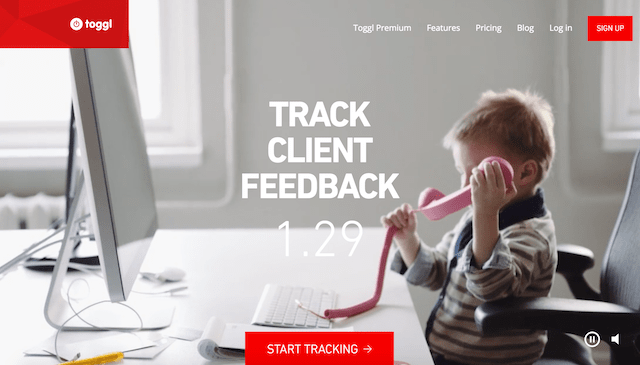 If you're really serious about increasing your productivity, consider tracking your daily activities with Toggl. It has a dashboard that displays the activities you tracked for the current week, and the reports can help you figure out ways to boost your own productivity.
In addition, Toggl can be used to record the hours spent by employees or contractors on a project or task, which is great for payroll purposes. The reports can also be used to get insight on how to improve your team's efficiency.
Cost: Toggl's basic plan is free. Paid features start for a nominal monthly fee for every user after the 30-day trial period.
14. Zazen Meditation Timer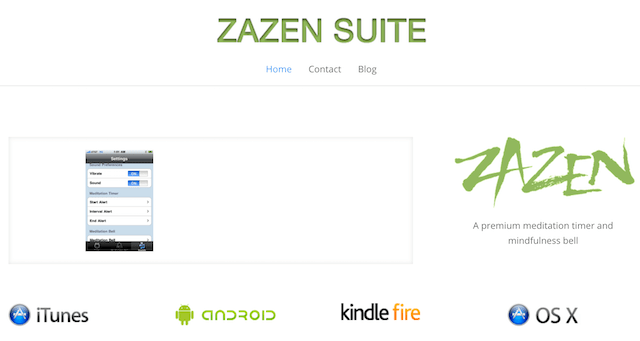 Taking a step back might seem counterintuitive to being more productive; however, it is one of the best moves to supercharge your focus and creativity. Enter your preferred time slots and Zazen will remind you when it's time to take a breather. Define meditations according to your preferences using various durations and concluding sounds.
Cost: The app is free on Google Play and costs just a few bucks in the Apple App Store.
15. LastPass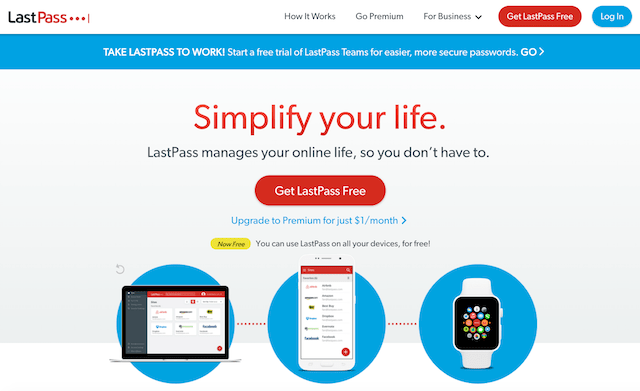 With all these new productivity apps, you need a tool to keep track of your passwords. LastPass is a password-management app that lets you save passwords securely. If you're out of password ideas, you can use its password generator to come up with strong combinations. The app also enables you to sync across all platforms and devices so you can access your data anywhere with an internet connection.
Cost: LastPass is free for individual users, but if you need more powerful features, premium users pay a nominal monthly fee.
In conclusion
As a small business owner, it can be a struggle to keep up with daily activities. These powerful productivity apps for business should help you monitor tasks, communicate with employees and clients, and get rid of clutter. Having more time and headspace gives you the opportunity to come up with creative ideas and generate more income.