3 music marketing musts for freelance musicians to cut through the noise
Once upon a time, the music industry was a place where musicians, bands and songwriters could cut through the noise with a few simple music marketing techniques: a sprinkling of well-placed gig posters, a string of well-attended local shows, a little word-of-mouth and a steady stream of record and merchandise sales. In the digital age, making your mark isn't quite as simple.
Recent studies suggest that a mere 1 percent of active musicians earn around 77 percent of the world's musical sales income. Moreover, the average musician earns a mere 6 percent of their income through musical sales.
While a seismic shift to digital formats, including streaming and downloads, has offered freelance musicians a wealth of autonomy when it comes to releasing, promoting and earning money from their recordings, this mass accessibility has made the landscape incredibly saturated.
In short, standing out in your genre and making a living as a musician is more challenging than ever.
That said, with the right approach, success is possible. Whether you're a freelance session player, a songwriter, a band member or a producer looking to raise awareness and start earning money, these actionable music marketing tips will help.
Related: Careers in music: 4 tips on making it
3 music marketing tips for freelance musicians
Ready to grow your fanbase and get some buzz going? Here are the three promotional techniques that are essential to success:
Try traditional music marketing techniques.

Look for gaps and trends in your musical genre.

Leverage the power of digital marketing.
These traditional and digital music marketing methods will help you cut through the noise and get your music heard.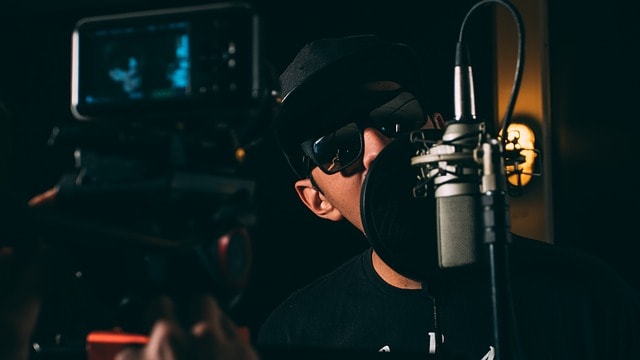 1. Try traditional music marketing techniques
Earlier I mentioned flyers and word-of-mouth. Well, in a world saturated by digital noise, turning to analogue promotional tactics of the past will help you become a glistening needle in a giant musical haystack.
Of course, this approach won't work alone and should serve to supplement your online activities.
But by turning to traditional promotional approaches, you can gain that all-important competitive edge. Here are some ways to do it:
Take to the streets
Select a bustling spot and put on a street performance, showcasing your talents to a passing physical audience. This will allow you to spark up conversions, sell CDs and merchandise, share details of upcoming shows and releases and encourage people to mention you via social media.
Print up some posters
If you have an upcoming EP or LP launch or a pivotal show you're promoting, produce eye-catching, easily digestible flyers and distribute them in local shops, businesses, studios and record stores to encourage people to attend. At your gig, hand out informational cards with a free download code to direct potential fans online.
Meet face-to-face
If you're a freelance songwriter, producer or session musician, compile a physical promotional packet, complete with your resume and a CD or bespoke vinyl printing of your best work. (It should also include URLs for all of your online assets.)
Deliver it — in person — to local studios and offer your services on a trial basis. This will allow you to demonstrate your expertise in a working environment.
For further inspiration, look no farther than freelance singer-songwriter Tom Dibb, a musician who combined traditional and digital music marketing techniques to successfully perform his way from London, England, to Melbourne, Australia, in his VW campervan.
2. Look for gaps and trends in your musical genre
Online music marketing techniques are just as important as traditional methods. And in a world rich with digital data and engagement platforms, freelance musicians have an opportunity to take charge of their careers by making informed strategic decisions.
While this might sound a little clinical for creative types, by embracing digital technologies you'll be able to boost your promotional efforts, ultimately spending more time doing what you do best — playing, producing or writing music.
Start by examining the competitors in your particular genre or niche and actively participating in social listening.
You'll gain inspiration from what others are doing well and spot market gaps you can swoop in and fill.
For example, if you're a psychedelic folk singer-songwriter, by examining the promotional activities and engagement levels of other musicians within that niche, you'll be able to identify ways to stand out and attract the attention of fans.
Let's say your main musical rival is enjoying a great deal of social engagement based on their latest music video but they're struggling to attract a healthy number of fans to their shows. You could marry the two concepts by streaming an online gig.
This approach will fill a gap in the market, and by promoting the virtual show to your competitor's audience, you stand an excellent chance of sparking engagement and boosting awareness, while benefiting from both physical and web-based attendance.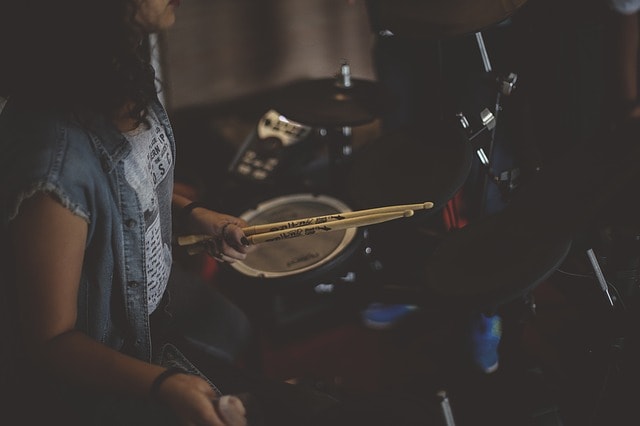 3. Leverage the power of digital marketing
Sure, the music industry might be a saturated marketplace, but if you know how to market yourself and your music in the right way, you'll be able to place yourself in front of the right people, expanding your reach and gaining momentum in the process.
To succeed in the digital realm as a freelance musician, you will need, at the very least, a Facebook page, an Instagram account, a Twitter account, a SoundCloud page, a Band Camp profile, a YouTube channel and a mobile-optimized website.
Related: How to use Twitch.tv to generate interest in your music
If you don't have all of these assets, you'll struggle to reach potential fans.
If you're uncomfortable or unfamiliar with social media, this beginner's guide to social media can help you get started.
The most important thing to remember with these digital music marketing platforms is that consistency is key.
You need to actively participate on each channel regularly, develop branding and a tone of voice that will stand out, and update your digital marketing knowledge in line with industry trends.
Editor's note: Let GoDaddy help you with your social needs. GoDaddy Social experts not only manage your presence on your social networks, but also can help turn an online interaction into a raving fan.
The following resources will help you on your path to digital marketing enlightenment:
Making it in the music biz might be more challenging than ever before, but by adopting the right mindset, following these music marketing tips and letting your passion be your guide, success will be yours for the taking.