As an entrepreneur, running your venture will always be your top priority. But if you're not taking advantage of digital marketing, you're missing out on potential growth. Many of your potential customers are probably already searching for what you offer online, so it's a must that you set your business up for success — online and off. That's where digital marketing strategies come into play.
Considering that digital platforms like social media continue to grow at a fast pace, entrepreneurs are now opting for effective and efficient marketing solutions to promote their businesses.
Ventures of all shapes and sizes can find success by using cost-effective and smarter digital marketing strategies.
You don't have to spend big to promote your products or services using digital tools like social media, search engine optimization (SEO), content marketing, email marketing and reputation management.
These five items on the digital marketing checklist can help lift your business above the rest.
5 digital marketing strategies for entrepreneurs
While there are certainly a variety of online marketing tactics entrepreneurs can leverage to grow their ventures, these five digital marketing strategies are simple and affordable — but also proven to work.
Want to get the most out of your digital marketing strategy? GoDaddy's Digital Marketing Suite lets you manage everything from one place to get found everywhere that matters online.
Read on to take your digital marketing to the next level.
1. Get found on Google with SEO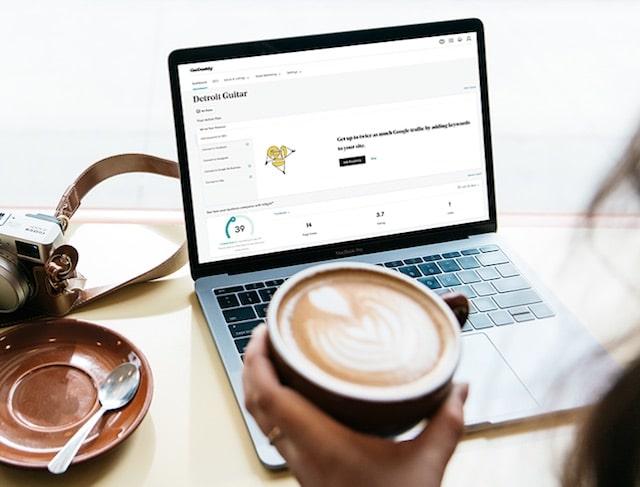 Search engine optimization (SEO) is a method of improving a website's organic search engine visibility with the purpose of driving organic (free) traffic to the website.
SEO is one of the most effective strategies for driving quality, targeted traffic.
Although Google takes more than 200 factors into consideration when it comes to organic search rankings, there are three important aspects of a successful SEO strategy:
Technical SEO: Focusing on performance and speed of the website, codes and scripts, structured data, redirects, robots.txt, sitemaps, etc.
On-page SEO: Internal optimization of the website, including meta titles, meta descriptions, alt tags, navigation, URL structure, content, etc.
Off-page SEO: "External" optimization of the website is often considered the most determinant factor and involves aspects like inbound links, linking root domains and brand mentions.
Once you have a solid understanding of those aspects of SEO, you can create the perfect SEO strategy for your venture by focusing on the following four key factors:
Target keywords
Choosing the right set of keywords is key to improving SEO for small business websites. Choose keywords that are directly relevant to your business and the products or services consumers are looking for.
Put yourself in your customers' shoes: What would they type into Google to search for the type of products or services you offer?
Related: How to do SEO keyword research
Targeted content
A well-designed content plan can help your small business rank higher in search engine results pages (SERPs).
Make your content sound like a natural conversation rather than a sales pitch.
Your content should educate visitors by providing valuable information and naturally using the targeted keywords you already identified.
Related: Editorial calendar — The content, keyword and SEO connection
On-page optimization
After selecting the right set of target keywords and creating riveting content around those words and phrases, focus on optimizing internal elements of your website, including:
This on-site optimization will create more visibility for your website.
Related: 10 ways to improve Google keyword ranking
Off-page SEO and backlinks
Earning quality backlinks is essential for improving a website's visibility and authority.
There are a lot of strategies for gaining inbound links to your website, including forming strategic partnerships with influencers within your niche, guest blogging, and sharing compelling info on your social media platforms that links back to your website.
Perhaps the strongest tactic, however, is creating website content that compels others to link to it. Infographics they can't find anywhere else. Thought leadership blog posts that provide unique insights into your industry, products or services. Videos that give a behind-the-scenes glimpse of who you are and what you do.
Related: GoDaddy guide to SEO for business
2. Grow awareness, trust and sales with content marketing
In most cases, SEO and content marketing go hand-in-hand.
A decent content marketing strategy is an absolute necessity for gaining traction online. By producing and sharing well-designed content, you can capture the interest of your target audience.
"Content" comes in many forms, including:
Written content, like blog posts
How-to guides
Infographics
Podcasts
... and more.
By understanding your target audience and setting up the right content marketing strategy, you can begin to grow your venture even with budget constraints.
Related: How to use digital content marketing to grow awareness, trust and sales
3. Protect your reputation by monitoring and responding to online reviews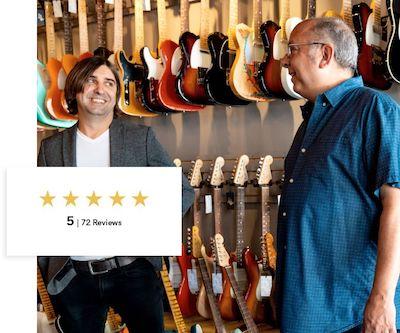 Protect your venture's reputation by monitoring and responding to your reviews online.
Customer ratings and reviews can make or break a business, which is why it's important to respond to reviews — good and bad.
And this isn't a matter of just responding to reviews or a question here and there. You need to claim your business on review sites like Google and Yelp to help ensure that your reputation is sparkling clean.
By owning these pages, you control the narrative, rather than having customers fill in information for you that might not be accurate.
Claiming your page will allow you to keep everything up-to-date and include extras like menus if you own a restaurant or a list of services you offer with accurate pricing.
Editor's note: With Digital Marketing Suite from GoDaddy, you can create and connect your Facebook, Yelp and Google listings all in one place. And when a new review is submitted, you not only get notified, you're able to read and respond to it right from your dashboard, so you can maintain your stellar reputation without jumping from site to site.
Related: 3 steps to managing reviews online
4. Connect, engage and support with social media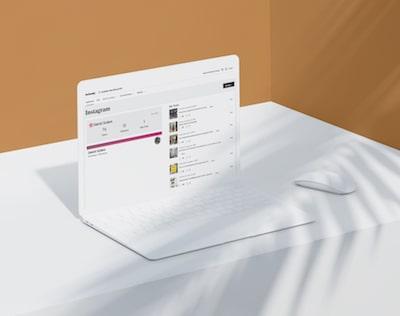 It comes as a no-brainer that social media is an incredible medium for reaching new customers, engaging with an existing audience, and providing support to loyal customers.
There were roughly 2.82 billion active social media users in 2019, with the number expected to rise to 3.09 billion by 2021.
Imagine the amount of potential customers you could reach through social media alone.
Facebook and Instagram are among the most popular social media platforms available. But, with that popularity also comes a lot of competition, so it is important to stand out from the other 65 million businesses on Facebook.
Set yourself up for success on Facebook and Instagram by creating business profiles and updating them regularly.
Be sure to include beautiful imagery and relevant content to keep your pages engaging, and interact with your followers to keep the conversation going.
Related: GoDaddy guide to social media marketing for business
5. Promote and grow with email marketing
Email marketing is one of the most effective digital marketing strategies for ventures of all sizes due to its affordability, ease-of-use and automation capabilities.
Email marketing is a powerful tool to connect with people — customers or not.
Nearly half of the world's population uses email. That's roughly 3.9 billion people worldwide and 233 million in the United States, as of 2019. The number of email users worldwide is predicted to go up to 4.3 billion by 2023.
Most people open emails on a mobile device. This means you can promote your business anywhere, at any time, with email marketing.
Related: 8 email marketing trends you need to know for 2020
Use email marketing to find new customers
Adding a newsletter signup form to your website is a great way to find potential new customers. (Just make sure your form is GDPR-compliant).
Related: Beginner's guide to starting an email list
Use email marketing to have conversations with your subscribers
Email marketing is an opportunity to share the voice of your brand with people who have jumped at the opportunity to listen by opting in to your email list.
Entice them to open your emails with catchy subject lines. Grab their attention with awesome images. Keep them reading with scannable email copy. And encourage them to click through to the products or services on your website with compelling calls-to-action.
Most importantly, be you — and let that authenticity shine through in your email marketing efforts.
Related: How to write an email that people will read
Use email marketing to promote products or services
Of course, the end goal of many email marketing campaigns is to sell more products or services. You'll be more successful by positioning your offerings as solutions to the problems your customers are trying to solve.
In the authentic, conversational tone mentioned above, encourage email subscribers to visit your website or Facebook page or Instagram page — or wherever your venture calls home online — to learn more about how you can help.
And be sure to instill a sense of urgency with a strong CTA.
Related: How to write a sales email in 5 steps
Save time with email automation
Plus, it's relatively inexpensive and time-efficient when using automation software.
Most email marketing providers offer full automation based on specific actions made by visitors on your website, like triggering a welcome email upon signing up.
Related: Beginner's email marketing guide for small businesses
Pulling it all together
Although there is no one-size-fits-all digital marketing strategy for all ventures, these five tactics are definitely worth the consideration.
Evaluate your resources (time, financial and labor) and the desired outcome of your marketing efforts before you get started. Then, rely on one (or more) of these online marketing strategies to grow your business.
Let GoDaddy help you with your digital marketing strategies with Digital Marketing Suite. You'll get marketing tools to lift your business above the rest.
This article includes content originally published on the GoDaddy blog by Dmytro Spilka.