4 free career aptitude tests to help assess your skills and potential
It is easy to define your professional qualifications on paper, but choosing a career path that fits both your skill set and personality can be perplexing. While your resume might reflect you are a jack-of-all-trades, your values and outlook on life might not align with all of your skills. It takes more than just being "good" at something to find true success and self-fulfillment in your career. That's where free career aptitude tests can offer valuable insight.
When you are on a career hunt, you will often come across job postings with something about aptitude listed in the qualifications. But what exactly is aptitude? It refers to a natural ability or talent an individual has acquired through training or life experience, and even the capacity to acquire a skill.
Assessment of an individual's aptitude can guide them to a successful career path by looking for the presence of abilities specific to a particular occupation.
The purpose of free career aptitude tests is to identify your skills and interests through a series of questions. Some are written as multiple choice and others on a Likert-scale where an individual is to express how much they agree or disagree with each statement.
4 free career aptitude tests
Whether you are looking to kickstart your career or make a change, a free career aptitude test will narrow down your options to choose the path that sparks your interests, aligns with your skills, and is best fit for your personality.
Jung Typology Test.

The Motivational Appraisal of Personal Potential Assessment (MAPP).

Pymetrics.

Sokanu
Want to learn more? Browse these four free career aptitude tests available online that will help assess your skills and potential.
1. Jung Typology Test
The Jung Typology Test is a free version of the Myers-Briggs Type Indicator (MBTI), which is based on the theory of psychological types described by C. G. Jung to better understand personalities and how to make them most useful in people's lives. The MBTI aims to identify reactions and preferences of people through self-report to better understand the individual's perception and judgment. The indicator uses four different indices, each reflecting one of four preferences that shows how the individuals draws conclusions about what they have perceived:
Extraversion–Introversion (E–I)
The E-I index indicates whether an individual is an extrovert (E) or introvert (I). Extroverts primarily tend to focus their judgment on other people and objects while introverts are focused on the inner world, concepts and ideas.
Sensing–Intuition (S–N)
The S-N index reflects the way in which a person reports happenings either through their senses (S), such as sight, touch, smell, taste and hearing, or through a less obvious method of intuition (N). Intuition focuses on meanings beyond the conscious mind and the sensing relies on observable happenings.
Thinking–Feeling (T–F)
The T–F index was created to reflect an individual's process in making a decision. One person might rely primarily on thinking (T) to identify logical consequences, as opposed to someone else who relies on their feelings (F).
Judgment–Perception (J–P)
The J–P index describes the process in dealing with the outer world. An individual who prefers judgment (J) reports using either thinking or feeling, while a person who prefers perception (P) uses sensing or intuition for handling with the outer world.
As far as free career aptitude tests, the official MBTI test is a little pricey. But the Jung Typology Test is free and allows you to obtain your four-letter index type, as well as a description of your personality type, most suitable careers, relevant educational institutions and training.
2. The Motivational Appraisal of Personal Potential Assessment (MAPP)
The Motivational Appraisal of Personal Potential Assessment (MAPP) uses 71 different triads where your task is to select a statement that most applies to you, followed by selecting another statement that applies to you the least. The assessment generates a summary of career choices and a rundown of how you get along with people, how you reason, your temperament, aptitude — and even your mathematical capacity.
Compared with other free career aptitude tests, this one is widely used among high school graduates, employers and career coaches. High school graduates take the MAPP when looking into college placement or employment. An employer finds the MAPP helpful in recruiting potential candidates and profiling job openings. A career coach uses a MAPP to provide clients with insight to areas for improvement, strengthening current skills and educational needs.
The free version is just a teaser and only gives limited information upon completion of the assessment, but still gives valuable insight to help you along your way.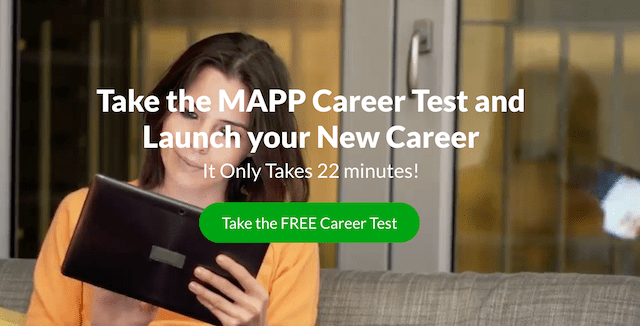 3. Pymetrics
Pymetrics stands out among free career aptitude tests. It is a unique approach that uses neuroscience-based games to help gauge your strengths, weaknesses and personality. Pymetrics uses predictive hiring technology to be certain their algorithms are free of bias, making their test a pioneer for diversifying hiring.
The behavioral-based games collect data points to measure cognitive and personality traits. It feels more like you are taking a break and less like taking a test.
After about 20 minutes of game play, Pymetrics generates an assessment of a candidate's potential; their emotional and cognitive make-up. The site then uses a matchmaking system to direct you to jobs and companies that match your career profile. Do you have 20 minutes to spare? Try this free career aptitude test here!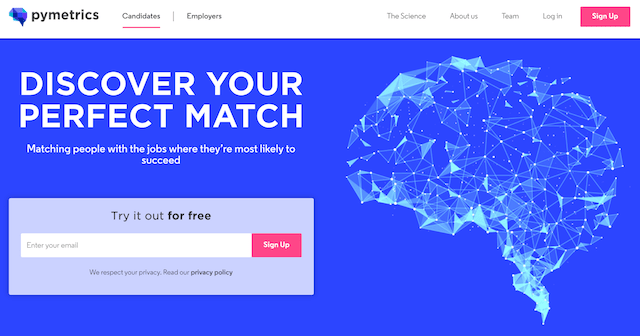 4. Sokanu
Sokanu has built one of the most comprehensive free career aptitude tests available online. This career test takes about 20 minutes and assesses personality, preferences and interests. These results are analyzed and measured against more than 100 other traits to match you to a career. It builds on a psychometric model of your personality traits to identify who you are and matches you with career data. Sokanu utilizes the "4 Dimensions of Fit" to measure where you fit in a career:
Interests — What do you find interesting in a career? If you're interested in your career, then you're much more likely to find career satisfaction.
Personality — Will I be good at this? This is the best predictor of on-the-job performance. You might be surprised at what jobs are a high personality fit for you.
Workplace — What is the environment and culture in which you thrive? Whether you are in a corporate-style office or outside is a determinant of happiness in the workplace.
Goals and history — Will my position in life help me get this job? Your experience, location and salary expectations are all important in making this decision.
This test is 100-percent free and available here. To start off, you will be asked a set of questions. There are no wrong answers — the test is just learning about what makes you extraordinary.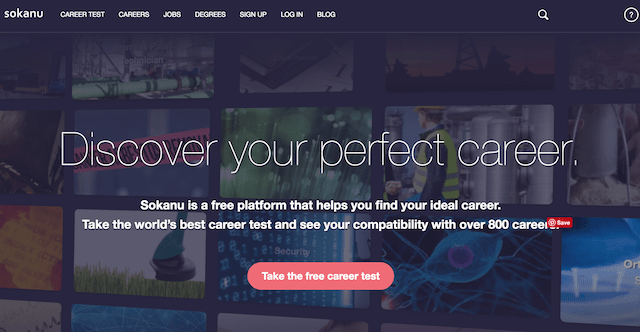 In conclusion
The average person spends 47 hours per week at work, which is equivalent to six working days per week. That's 85 percent of our year spent working, so we might as well enjoy it. Try out these free career aptitude tests so you can get more fulfillment out of your career and your life.
Image by: albertogp123 on TrendHype / CC BY