4 lean and mean WordPress themes for manufacturers
I've always been a big fan of WordPress for websites. Every client I work with who needs a new website gets a WordPress site . If you're looking for the best WordPress themes, the sheer availability and use of WordPress around the world guarantees the right option for you. No matter your industry, there's an option for you (there are even WordPress themes for manufacturers).
WordPress is the most widely used platform in the world. If you have a dispute with your webmaster, there are hundreds — if not thousands — of other WordPress designers within 50 miles of you who can pick up where they left off. You're not held captive by a website that only has a few thousand competent designers in the entire country.
The benefits of WordPress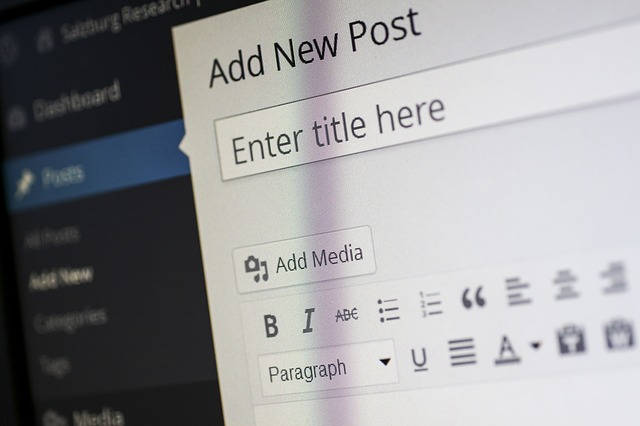 I like WordPress for a few simple reasons:
With all the plugins available, it can handle just about anything I could want to do with it.
It's easy to add pages and blog posts with the best WordPress themes. If you know how to use email and the Microsoft Word formatting bar, you can write a post or page.
I can actually make a WordPress site look like a regular website and not just a blog. There's one button that lets me decide whether to make the first page the blog itself or an actual home page, so people think it's a normal website.
While nearly everyone who needs a website can benefit from using WordPress, just-in-time manufacturers may have some special considerations. For one thing, just-in-time manufacturers tend to operate with a lean manufacturing philosophy and mindset. I like WordPress for those companies because WordPress itself is lean, only operates with what it needs, and can be optimized to function at peak efficiency.
Theme developers often have that same lean, streamlined thinking.
WordPress is great for manufacturers because it gives them the ability to showcase their various products in different variations and iterations, per page. If there's one thing I've learned about eCommerce, it's that you can never have enough product information.
When people shop online, they want more than a single picture of an item and a little note that it's available in 12 other colors. They want to see the colors. They want to know how big the product is. They want shipping information. Weight, size and any other detail that might help them make a decision.
With that in mind, you'll need to find some WordPress themes for manufacturers that handle more than just a few pages. You could need pages upon pages of product info, photos and details, so finding the right theme is imperative.
Elements to look for in WordPress themes for manufacturers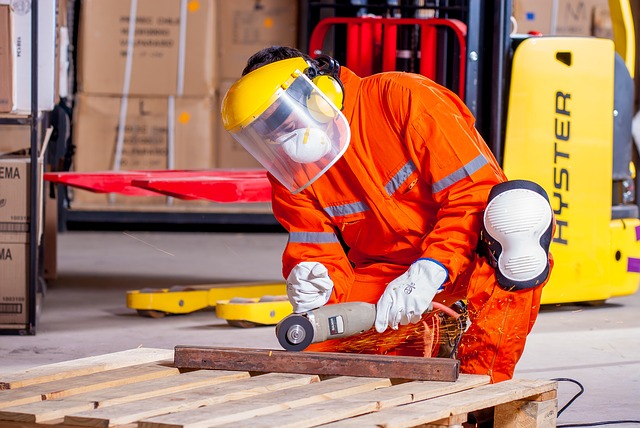 The theme is basically the skin on a WordPress site. If WordPress is the frame of your house, the theme is the siding and paint. It's the layout, colors, fonts and photos. It's the general look and feel of your site.
There are literally thousands of different themes you can choose from.
Some of them are expensive, high-end themes that have been carefully hand-crafted by web artisans. Others are cheap or free knocked-together abominations that were started as a weekend project and have sat gathering dust in the virtual garage.
Think twice before selecting a free theme. You'll get exactly what you pay for.
A free WordPress theme might lose its support and functionality in a couple years — especially since the designers won't be making money off them. Plus, they might be missing some key elements vital to your WordPress site. Choose your theme wisely.
Slider support
A slider is a graphic header that slides and switches images at the top of the page. It's a great way to show off your premier products, display photos of your facilities, or even post announcements and special offers.
Responsive layout design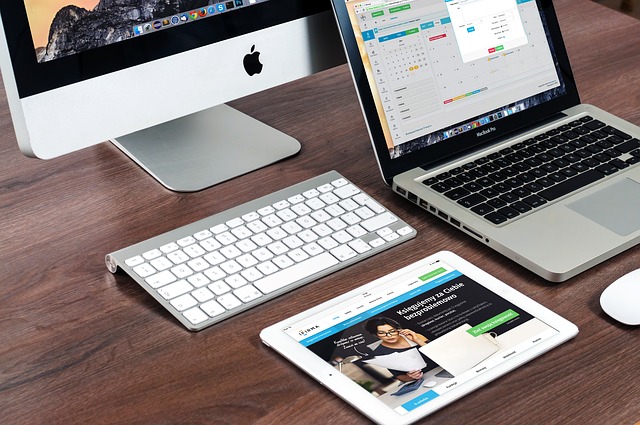 A few years ago, you needed separate websites for desktops, tablets and mobile phones. However, with responsive layouts, you can cover every possible browser and layout with a single website.
HTML5
HTML5 is the latest programming language, and it's responsible for enabling responsive layouts. There are also HTML5 plugins available to help your website run better.
Custom page templates
You can create different templates and articles to have different looks. Some themes will let you create different pages for things like product specs or even measurement units (think metric vs. imperial).
SEO-ready
This is a big one. Search engine optimization is more than just writing blog posts with keywords. There are some under-the-hood features you need as well, and unless you know how to tinker under there, it's best to just have those elements wired into your theme.
Four WordPress themes for manufacturers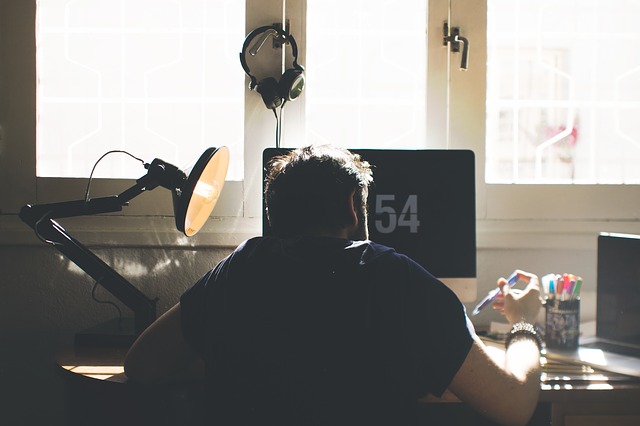 Now that you know what you're looking for, we've gone ahead and selected four killer WordPress themes for manufacturers to get you started.
Factory Hub from Envato Market
Factor Hub is a responsive theme using HTML5 that has customized blog post and page templates, drag-and-drop page creation, and offers slider support. It's not terribly expensive, but it only offers six months of tech support. It's geared toward industrial sites like mechanical, engineering and even chemical companies.
ProIndustry from Template Monster
ProIndustry might be my favorite theme out of all the manufacturing themes I've found. It's a simple, modern theme with clean lines and icons for navigation. ProIndustry includes stock photos for a variety of industries, allows you to integrate video, and even lets you customize your posts and pages. It uses HTML5, offers slider support for the header, and grants lifetime upgrades.
Grade from ThemeForest.com
Grade let's you choose your business niche: shipyard, machinery or electronic. You can display product specs, share different measuring unit systems (if you have customers from different countries), and upload product sheets for others to download. And like all these other themes, it's mobile-friendly so it will look good on a mobile phone or tablet.
Genesis WordPress Framework and Child Theme by StudioPress
I use Genesis on my own blog and the Agency Pro child theme. Keep in mind that you need both the framework and theme for Genesis to work. All Genesis themes are SEO-friendly and secure, use HTML5, grant lifetime support and upgrades, and offer a wide variety of widgets, options and layouts.
Final thoughts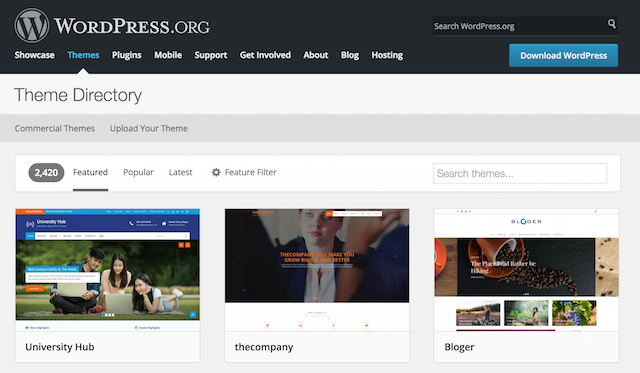 For manufacturing sites, try to avoid themes like Magazine Pro or Metro Pro. They're designed for websites that post regular updates several times a week. They're great if you've got a blog, but not for a manufacturing site that will remain somewhat static.
Avoid any theme that looks like a magazine or newspaper.
Photography-oriented layouts (like Modern Portfolio Pro or Ambiance Pro) might be better suited for a manufacturer that has a lot of products, but wants to feature a few premium ones. Play around with the different options before you decide, and don't let the name of the theme determine whether you use it or not.
While nearly any WordPress theme is going to work for a just-in-time manufacturing company, there are a few that are more suited to the "typical" look and feel of a manufacturing environment. With a professional theme, you can create a WordPress website that will support your company for years.
Image by: gemmacevans Flickr via Compfight cc