4 library jobs and how to get them
While the rise of streaming media might suggest a problematic future for libraries, quite the opposite is true. Librarian jobs are projected to rise at a rate of nine percent from 2016 through 2026, according to the Bureau of Labor Statistics. If you love books and movies or have a passion for helping people, you could find your dream job in a library. Read on to learn the educational requirements and work experience you'll need to start applying for common library jobs.
4 different library jobs
The printed page might be waning, but libraries are hiring. Learn what it takes to land these four positions.
Library page.

Library technician or library assistant.

Librarian.

Archivist.
With library hiring on the rise, there's a good chance there's a place for you at your local library. Here's what you'll need to get hired.
1. Library page
Library pages shelf and sort books so patrons can find what they need. The job involves light lifting of books, alphabetizing, bending or reaching to return books to shelves, and some interaction with library patrons.
Many librarians start as pages and work their way up.
Since page positions are entry-level, they're pretty easy to get — even while you're still in high school. There are no experience requirements, although some previous work history and a completed high school education might be preferred.
Page positions are typically part-time. Working as a page lets you test out what it's like to work in a library before you invest in a degree.
2. Library technician or library assistant
Library technicians and assistants fall in between pages and librarians. Generally speaking, library assistants help librarians serve patrons, while library technicians perform back-end work and have less public interaction.
You'll typically see library assistants at the circulation desk, for instance. Library technicians might be in a back office working on interlibrary loan requests or cataloging new media. Computer literacy is key for both of these roles.
Job requirements for these positions vary widely. Some libraries will hire new workers with a high school diploma, then provide on-the-job training. Other libraries require a college degree or even give preference for these positions to someone who has a Masters in Library Science (MLS). Past experience working in libraries is desirable, but it isn't essential to get hired as a library technician or library assistant.
3. Librarian
Librarians organize information, provide customer service to patrons, and perform a range of library duties, depending on their role.
Some librarians work with a specific age group or subject area. Public libraries often have children's or teen librarians, while academic libraries have subject-area experts, like science or humanities librarians. If you're interested in working with a specific age group or subject area, you'll have the opportunity to structure your graduate school coursework around these interests.
Librarian jobs often include a high degree of customer service, whether it's conducting a children's storytime or helping a patron with a research need.
If you're more of an introvert, consider technical services roles. Instead of chatting with patrons, technical services librarians spend their days cataloging and organizing materials using classifications systems like Dewey Decimal or Library of Congress.
To earn the official title of librarian, you'll need a Masters in Library Science (MLS) or Masters in Library and Information Science (MLIS). As of this writing, there are 60 accredited library programs in the U.S. and Canada. You'll gain all the experience you need to get that first librarian job in graduate school, although hiring committees always appreciate when candidates have past experience in libraries.
4. Archivist
Close cousins to librarians, archivists provide records management services for libraries, governments, museums, corporations, hospitals and other institutions. Their job duties include cataloging and preserving material, working with researchers who want access to the collection, and rights management.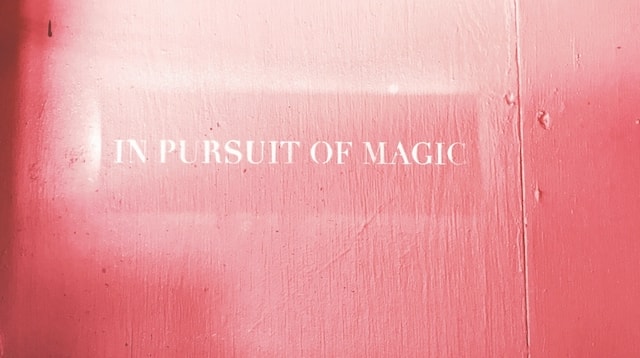 Graduate programs in library studies include training for archives and records management, so this is another path you can take with the MLS/MLIS degree.
Choosing where to work
Librarians and library paraprofessionals — library pages, technicians and assistants — work in a wide range of environments, from private companies to public library systems. While your title might be the same in a public or an academic library, your day-to-day job duties will often differ widely due to the distinct needs of the patron community your library serves.
The majority of library jobs are in K-12 public, private or charter school libraries, academic libraries or public libraries.
A smaller percentage of jobs are in special libraries — such as law, medical or news libraries — or in archives and records management.
School librarians
School librarians instruct children in library basics, whether it's how to use the Dewey Decimal system or basic information and research skills. School librarians might need a teaching certificate or teaching experience in addition to librarian credentials. These requirements vary state by state, so check what your state requires if you're interested in this path.
Academic librarians
These librarians work in college and university libraries. They support the university's mission and research initiatives through reference instruction, research services, digital library curation and other tasks.
Public librarians
Public librarians serve the general public. Since towns fund their own libraries, library workers must meet the needs of their community members. This often means providing educational programming and social services in addition to research or homework help.
Specialty librarians
Some librarians work in special libraries managing smaller, targeted collections of use to professionals in their niche. Librarians who work in these environments might need additional specialized education. For instance, law librarians often have a J.D. in addition to the MLS degree.
How to get library job experience
Now that you understand the different types of library jobs and education requirements, how do you get that first library position to get your foot in the door?
Look for page positions or library volunteer opportunities at your local public library. If you're in college, you might be able to get a job at your campus library. Related work experience, such as academic research positions or bookstore employment, is often valued in library work, so share what you've done.
Before you enroll in a graduate program to become a librarian, gain hands-on experience in a library or archive near you to confirm it's a good fit, learn practical skills and narrow down your areas of interest.
Editor's note: When you're ready to start your career, document your education and experience in a digital resume with a website. A great option is a simple, swipe-to-style builder like GoDaddy's GoCentral Website Builder. Now your resume is easy to update and share, and it's always with you.
Image by: Christin Hume on Unsplash