5 research-backed techniques to kickstart your business in 2017
According to Forbes, approximately 543,000 new businesses are started every month. However, the U.S. Small Business Administration estimates that half of all businesses close within five years. So how can you kickstart your business to stay ahead of the curve? Follow these five research-backed techniques.
1. Build the foundation of your business on specialization
According to Hinge's 2016 High Growth Research Study, which analyzed 526 professional services firms that generate over $76 billion in combined revenue, one of the biggest factors for successful businesses — especially those that experience disproportionately high growth — is specialization.
High-growth firms were 75 percent more likely to be highly specialized.
When you consider the fact that about 6.5 million businesses are started annually in the U.S. alone, one thing becomes instantly clear: You're competing with A LOT of other companies. Starting a generic business is one sure-fire way to fail. Apple specializes in mobile devices, Coca-Cola specializes in soda and beverages, and Microsoft specializes in computers. It's hard to find a massively successful company that is a jack-of-all-trades.
Even when you consider major companies that seem to offer everything, such as Walmart, you quickly realize that they specialize in some way (i.e., discounts).
Don't try to take over all markets — because you can't. Instead, identify one or two key offerings to focus on and communicate this to potential customers.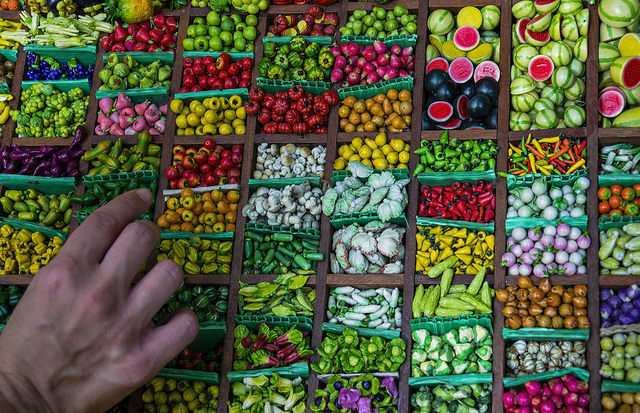 2. Give people what they want
When Apple initially launched the iPhone 5C, it didn't take long for it to cut production — one of the major reasons cited was lack of demand.
If a company like Apple, with all of its market research experts and scientists, and billions of dollars invested in R&D, has to cut production of a product due to lack of demand, it shows the importance of giving people what they want — not what you want.
Every major company that is thriving today has learned the importance of paying attention to customers' wants and needs, and as a result they ruthlessly eliminate products that don't fit the bill.
This is in line with research from Babson College that found that one of the top reasons U.S. businesses fail is lack of profitability. While there are a lot of factors that make businesses profitable, the role of having products that people actually want to buy can't be overstated.
Survey users and potential customers, and pay attention to what they say.
3. Kickstart your business by focusing on cash flow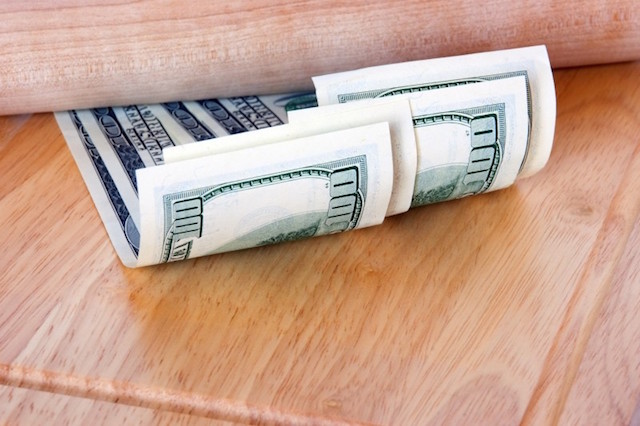 I'll again reference the Babson College study because it identified lack of financing as the No. 1 reason businesses fail. This is also backed by data from the Corporation for Enterprise Development, which found that as much as 37 percent of experienced business owners experience cash flow issues.
As basic as it sounds, the most important role of a business is to make a profit. Any business that isn't profitable will die.
Being cash flow positive will not only make it easy for your business to thrive, it also ensures you're able to make the best choices. The following tips will help ensure your business doesn't run into financing issues:
Adhere to solid accounting practices, and properly track all expenses and income to your business.
Use the 80/20 rule to decide which products to focus on. Products that are generating 80 percent of your profit should not share the same amount of resources as products that are generating only 20 percent — they should have more. Invest more resources into highly profitable products and gradually scale down on unprofitable ones.
Be extremely frugal. If you can invest your time in it, don't invest your money. For a small business, frugality should be the rule to live by.
4. Ensure your business has a strong internet presence
Websites play an enormous role in driving business growth. In fact, research shows that the internet influences retail sales to the tune of $2.2 trillion annually.
One of the most important things you can do to kickstart your business in 2017 is to focus on your internet presence.
Make sure you're putting your best digital foot forward with these tips:
Create a website that educates and informs users, and makes it easy for them to do business with you.
Learn the basics for promoting your website, including SEO, social media and online advertising tactics. Ranking well in Google and other search engines can significantly boost your sales at little to no additional cost. It's also a good idea to create an SEO strategy.
Start blogging. A HubSpot study found that businesses that blog will generate 67 percent more leads than businesses that don't.
5. Track what's working
Don't let all your hard work go to waste by not keeping tabs on what's helping your business thrive. According to the Hinge study referenced earlier, high-growth companies use 33 percent more metrics than the average business.
Both for your online and offline marketing efforts, it is important to track what's working and what isn't.
It is also important to review all of your metrics on a monthly basis. By keeping a pulse on the relevant data, you'll know when something could be potentially damaging or extraordinarily effective for your business. This in turn guarantees predictable and consistent growth.
In conclusion
As you can see, a few key factors often differentiate successful businesses from less successful ones. By implementing the above research-backed tips, you can kickstart your business and keep it ahead of the growth curve in 2017.
Image by: yarko3 via Visualhunt.com / CC BY