5 steps for protection against hackers and removing malware using GoDaddy's Sucuri Website Security tools
If you've made it here because you know your website has already been hacked and you need to get back up and running ASAP, then click here for a quick overview of how to secure your website with GoDaddy's Website Security Express Malware Removal, powered by Sucuri. Our security experts will run a security scan immediately after setup to identify the problem(s) and begin removing that malware. Most sites are cleaned within two to four hours.
Even better? You only need to set up your GoDaddy Website Security Express Malware Removal plan once and you'll receive 24/7 protection for your website throughout the following year, including prevention with Sucuri scans, a web application firewall, blocklist and spam monitoring and malware removal in the event a breach occurs.
If your website has been hacked, popular search engines such as Google might blocklist it, warning visitors that your website may be a "Suspected Malware Site."
This can deter visitors from ever returning.
If this occurs, you can also count on GoDaddy's Website Security team to submit your website to be delisted.
Related: How does GoDaddy Express Malware Removal work to remove malware?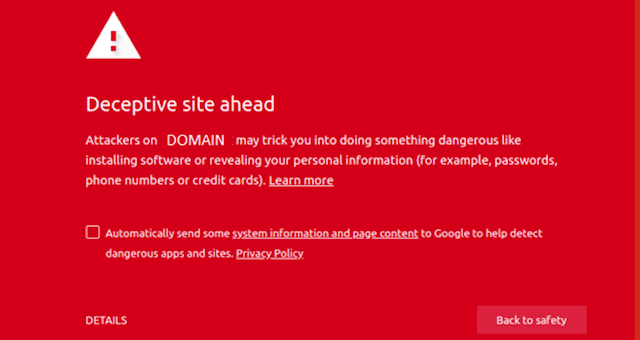 Most website owners don't realize their website is vulnerable until it's too late.
Imagine waking up to a flood of messages from your website visitors voicing their frustrations about your malfunctioning site ("Your website is down AGAIN!") and choosing to do business with another organization. Or perhaps worse, imagine your website redirecting to a malicious site where prying eyes collect sensitive information from your unsuspecting patrons.
You rush to find contact information for someone, anyone who can fix the issue, asking yourself, "Is there malware on my domain? Ah, my webmaster will know just what to do!" Only to realize … the webmaster is you.
A hacked website is the worst nightmare for any up-and-coming entrepreneur or small business owner.
When your web presence ceases to exist, knowing where to find the proper protection against hackers and being able to quickly restore your website are both of the utmost importance. You don't have to learn how to secure your website alone. With GoDaddy's Sucuri website security tools and website backups, you'll have all the help you need to get back up and running!
Your website is as much of a target as any other website
Malware does not discriminate — it's designed to find any vulnerability in any website. In today's age of automation, a hacker's code never sleeps; it's always meticulously and systematically hunting for open backdoors.
Is your website vulnerable to hackers or has it already been compromised?
These are valid concerns for any website owner because malware comes in a wide variety of forms and it's designed to affect us all. From small business owners to nonprofit organizations, entrepreneurs, public figures, large corporations, governments and more — we are all at risk of being affected by malware.
Common website security threats
Some of the most common threats website owners face today are:
Your website redirects to a malicious website. This often occurs when malware finds a "backdoor" into a website's code and then redirects the website elsewhere. Often, these backdoors allow attackers to retain and regain access to a website to continue their nefarious acts.
Data collection. Any place data is transmitted over your website, hackers want to gain access and collect that information.
Mailer script infections. If there is a contact form on your website, your information and the contact information of your patrons could be vulnerable without the right precautions.
Database attacks. Many websites utilize a database, which may be prone to attacks without the proper protection.
User authentication. Without the right configuration, your user's authenticated sessions could be vulnerable.
Outdated plugins and code. These allow hackers to modify and manipulate your website files.
DDoS attacks. Distributed Denial of Service attacks are used to cripple a website by overwhelming it with "fake traffic," preventing true visitors from accessing your website.
There is never a good time for downtime. Taking preventative measures is the best insurance for any website owner.
Related: Understanding Online Security Threats
5 steps for protection against hackers
When your online presence is everything, trying to thwart threats can be daunting and downright overwhelming — but it doesn't have to be that way anymore. Taking the right steps to protect your visitors from malware is a breeze with GoDaddy's Sucuri Website Security tools.
Select the right Website Security Plan for you.

Make regular website backups.

Practice password security.

Install an SSL certificate.

Update WordPress.
Follow these five steps to give your visitors and customers the assurance that their online experience with you is safe and secure.
1. Select the right Website Security plan
GoDaddy offers a number of plans to cover malware removal, website security scans and more. Choose the plan that best suits your needs.
2. Make regular website backups
Set up and schedule regular website backups to ensure that you have access to all your website files in the event of a data breach or other disaster. Make it a priority to perform backups consistently. This is your safety net.
3. Practice password security
Weak passwords offer an easy in for hackers — so protection against hackers really starts with creating strong passwords and changing them regularly. To make your life easier, use a password manager.
Related: 10 best practices for creating and securing stronger passwords
4. Install an SSL certificate
An SSL certificate (which is included in several of GoDaddy's Website Security plans) will protect information transmitted over your website from prying eyes. Plus, Google Chrome and other browsers have begun marking websites without SSL encryption as "not secure."
Bonus: GoDaddy's Website Security will scan your website to determine if your SSL is properly installed. Not sure if your website is protected with SSL? Use this nifty SSL checker to find out.

5. Update WordPress
If your site is built on the WordPress platform, be sure to update all core software, plugins, themes and widgets.
Related: WordPress Security Resources 
Take charge of your website security
For any website owner, taking a proactive and preventative approach to protecting your website from hackers is top priority. To ensure your visitors have a safe and secure experience when they visit your website, be sure to keep your website clean. To learn more, check out the following online security resource collections:
And remember, the GoDaddy + Sucuri website security pros are only a click or call away to help you protect one your business's most valuable assets — your website.
Image by: Samuel Zeller on Unsplash