5 things to know before buying a retail business
What's easier and less stressful than starting a retail business from scratch? Buying one. When you buy an existing retail business, you're paying for the privilege of getting an established customer base and a known brand . You'll have fewer decisions to make once you take over, and you can reap the benefit of the work put into the business before you bought it.
Before you invest in an existing retail business though, there are several important things you need to know to determine if it's a good fit for you.
1. Why is the owner selling their retail business?
There are many valid reasons why a business would be sold. Maybe the owner wants to retire or has passed away. Perhaps he's ready for a change of scene, or he's made all the money he set out to make.
Look for any red flags surrounding the sale — the last thing you want to do is buy a floundering business.
Before buying, research the industry. Are other businesses selling or closing down? Is there an overall trend (either in the industry or in the economy) that might be a bellwether of future troubles? Are there changings happening the surrounding area that could negatively impact this business?
2. How successful has the business been?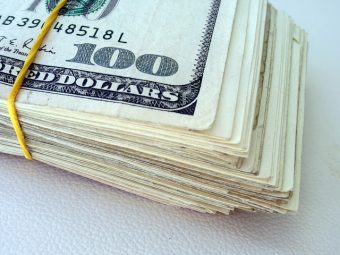 There's no appeal in buying a business that hasn't at least broken even. If you're investing in a retail business, you want some assurance that it's a viable concept that can turn a profit. To that end, do your due diligence to find out past revenues.
In addition to revenue, take note of how long the company has been in business.
If their doors have only been open for a little while, dig a little deeper. It could be an indicator of profitability, or it could just be too much for the owner to handle. Regardless, don't make a hasty decision and snatch up the first "for sale" sign you see.
3. What's the location like?
You know that location is the most important factor when running a retail store. Retail stores do best when located around other businesses. If someone's headed to the grocery next door, there's a good chance they'll stop in your shop as well.
Pro tip: If the store doesn't get a lot of foot traffic, or if parking is a nightmare, stay away. These are factors that you can't change, and they can ruin your business.
Beyond the physical location, find out if there are any environmental, community or legal concerns associated with the area. If the city has major plans for a freeway that could divide your parking lot in half, that would be a major turn off. If neighborhood advocates have been petitioning to raze the shopping center the store is located in, you'll want to know that as well.
Find out if there are stipulations to keep the retail business where it currently is. If there are obstacles that could affect your ability to grow the business, you might be able to relocate. Relocating will add additional cost to the overall purchase of an existing business, but there are plenty of commercial real estate loan options available. Commercial real estate loans typically have lower rates than other business loans, which will help ease the initial cost.
4. What equipment comes with the purchase?
First, make sure all equipment comes with the purchase. It'd be a shame for you to assume that the computers and point-of-sale systems are included, only to find the store stripped of all equipment when you move in.
Speaking of the equipment, how old is it? What condition is it in? If it's older and will need to be replaced, use that as negotiating leverage to get the price down. The last thing you want is to buy a business and a month later have all the equipment fail on you. If you do need to get new equipment, you should look into equipment leasing options and factor that cost into what you plan to spend as well.
5. What about employees?
Will current employees continue to work at the business when you take over? It can be handy to have staff that is already familiar with the day-to-day operations of your new-to-you business. Dig deeper to find out how well everyone gets along, and whether there are any discipline issues you should be aware of.
Get the details on how much each employee is paid, as well as any benefits they receive, because this will be part of your new business budget moving forward.
In conclusion
The more questions you ask before signing the dotted line, the better prepared you are to take over your new retail business. And now that you've got your store on lockdown, check out these techie tips to take it from good to great.