5 tips for establishing domestic shipping costs for your eCommerce business
When starting up a new eCommerce business, one of the most difficult and confusing aspects is establishing domestic shipping costs. This is a substantial overhead expense that typically gets passed onto the consumer but has become a common sales marketing tool by offering free shipping.
That makes understanding the best methods of shipping to assure that deliveries arrive on time and in one piece, as well as at the best prices, important to maintaining a healthy eCommerce customer relationship.
Before automatically using shippers such as UPS and FedEx, small businesses will want to review their shipping volume. Knowing this provides greater negotiating power and a better ability to understand exactly what the company's shipping needs are.
At first these common methods of shipping might work well for a small or startup business; however, as volume increases it may become clear that alternate shipping methods are needed to meet specific needs and constraints on domestic shipping costs.
Related: How to sell stuff online — A comprehensive guide for eCommerce success
Domestic shipping costs for eCommerce
With eCommerce, it's a completely different beast than brick-and-mortar retailers, in the fact that big retailers can ship in bulk to one or two locations at a time, lowering their shipping costs.
Additionally, these shipping costs are not obvious to the consumer as these costs are built in to the product pricing.
Online stores' domestic shipping costs are typically displayed to the customer, so they can tally these fees into their final total when deciding whether the price is a good deal or not. For small, upstart eCommerce companies to compete with large retailers it is imperative that pricing is set with this in mind.
Related: How to save on shipping rates for online orders
Here are a few more things that need to be considered before a business can choose a shipper.
eCommerce shipping cost factors
There are several techniques for determining how a business will pass on its domestic shipping costs. Here are a few:
Product dimensions — Shippers use shipping container weight, dimensions and destination to schedule and load their trucks and cargo containers efficiently and this is how they set their pricing.
Special product needs — Extra shipping precautions, such as refrigeration, add to shipping costs. In addition, some shippers have specific requirements for liquids or certain other products which could add to shipping costs.
International shipping — If you will be shipping out of the country, there are many concerns to consider such as tariffs, embargoes, lead-times, etc. that will not be dealt with when shipping domestically. Before setting up sales in any foreign country it is always advised to have a clear understanding of other countries' laws and regulations regarding imported products. International shipping might also require extra time in customs depending on what is being shipped and how backlogged the destination location is.
Related: Tips for pricing products for global shipping
Scheduling — Offering multiple shipping options, like three-day shipping or overnight shipping, allows customers to schedule receipt of their items to fit their needs. This does mean additional domestic shipping costs to the company for quick turnaround times.
Business ship from structure — If a business has one location then it is easy to factor in where packaged will ship from. If the company has more than one warehouse or shipping location this will affect domestic shipping costs from the shipper.
Related: Everything you need to know about Fulfillment by Amazon
Understanding your basic shipping options
Understanding the differences between shipping options allows companies to customize their shipping process to their businesses unique attributes.
Flat-rate or table-rate shipping — Flat-rate shipping is a method of passing on shipping cost by applying a single rate for shipping for all orders. Table-rate shipping is similar, except there is more than one set rate price. The set rate shipping fee for a table rate set-up is established by region with higher fees being assigned to regions that must travel farther distances.
Free shipping — Free shipping is exactly what it sounds like. Retailers are not openly passing on the freight costs to ship products to the customer. The retailers still must pay shipping fees though, so these expenses need to be accounted for in the item pricing.
Related: How to offer free shipping without hurting your bottom line
Carrier rates — Carrier Rates or Live Rates are those costs charged to the retailer by carriers such as UPS, FedEx, and DHL. In this method, the exact costs charged to the company is passed onto the customer.

Look at alternative strategies
If there is a significant difference in product sizes, shapes and weights, it might be more efficient and cost effective to use a mixture of the above shipping options to accommodate all aspects of business shipping needs without excessive costs.
Tips for figuring domestic shipping costs
Getting the hang of domestic shipping costs? Now that you understand the basics, it's nice to have a few insider tips. Here are a few:
Figuring flat-rate shipping
This is figured by mapping out shipping regions and what the actual shipping fees for those regions are. After these figures have been collected, average them together and the outcome is the flat rate shipping cost. There are pros and cons to this method.
Pros — Domestic shipping costs are spread across all products so determining domestic shipping costs is simple. Larger items will seem inexpensive to customers.
Cons — Domestic shipping costs on smaller or less expensive items might seem exorbitant to the consumer.
Related: Tips and tricks that make shipping easy for small eCommerce businesses
Regional shipping
Just as with flat rate shipping, the first thing is to determine what the domestic shipping costs are for each region being shipped to. Determine the size and location of each region to decide how many actual shipping fees there will be and assign the quoted regional rate to each individual area.
This does the same thing as flat rate shipping in a more balanced way so that smaller items shipping will remain reasonable while larger items will reflect more reasonable shipping rates.
Carrier rates or live rates
For companies with equivalent items or few items in their sales selection, choosing a low-cost carrier that will provide reliable transportation is a cost-effective domestic shipping method. This passes the exact shipping costs on to the customer so that product pricing is not affected.
As the business grows or SKU selection increases, it is important to revisit these costs to confirm that shipping fees are not increasing and negatively affecting sales.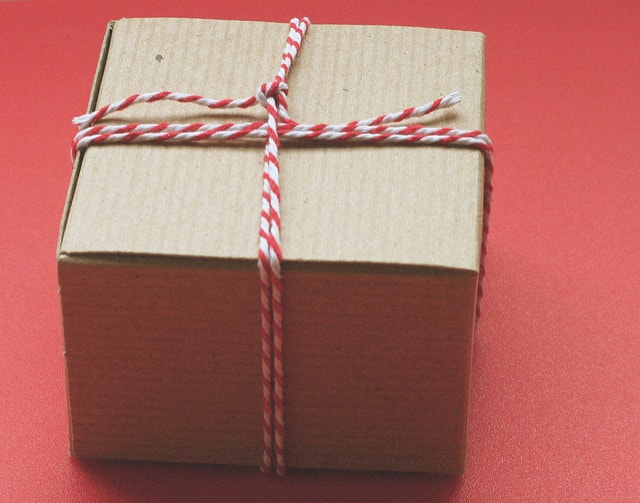 Price-based shipping
Price-based shipping is great for businesses with multiple products for sale because shipping is not on a per-item basis. It is on a per-order basis. This method is most effective if inventory items are similar in size and mass and shipping from the same location.
To do this, set up multiple price points and assign specific domestic shipping costs to each of them, making sure to compensate for heavy or oversized items that will cost more. When customers place an order, their shipping fee will be assigned in association with their subtotal of their order.
This kind of pricing provides more flexible practices when packaging orders to be shipped while maintaining a simple domestic shipping costs structure to the customer — allowing small businesses to lower their actual overhead.
Weight-based shipping
Since the two most impactful factors of domestic shipping costs from the shipper are parcel weight and dimensions, using a weight-based bracketed shipping cost structure will keep shipping costs in check without having to pass on the exact shipping costs to customers.
To do this, a company must have accurate packaging weights and dimensions entered into the system so that it can tally order weight as the customer shops to accurately assign the correct shipping cost bracket to the order.
Additionally, the shipping department must be aware of these weight brackets when packing items to be shipped to assure the shipping fee passed on to the consumer covers the actual costs of shipping.
Final thoughts on domestic shipping costs
Running an eCommerce business can be a rewarding and prosperous experience, if domestic shipping costs are strategically planned out and implemented. Using the information and tips provided above will help assure overhead doesn't take over a company's cash flow and profits.
Image by: spiceymexrice! on Visual Hunt