So you've set up the website for your online store, invested in strategic marketing materials, and ensured the items you're selling are top quality. Now it's time to let the orders roll in as you sit back and rake in the cash — except for one tiny thing. Before you sell anything online, you first have to determine shipping options for said goods across the country (or maybe even the globe).
That requires thoroughly reviewing all the shipping options available to online stores in order to determine which strategy is best for your business.
This is a weighty decision, because your shipping options can really impact conversions. For example, one survey found 95 percent of consumers would consider taking their business elsewhere if an online retailer didn't offer appealing shipping options.
Related: Tips for pricing products for global shipping
Top shipping options for online stores
It's up to you to decide on a shipping strategy that works for your business and your customers. But there's no need to lose sleep stressing about shipping. We've put together information about three of the top shipping options for online stores:
Offer free shipping.

Charge a flat rate.

Charge real-time carrier rates.
Read on to learn more about these top shipping options, plus a few tips for maximizing each one.
1. Offer free shipping
As the term implies, this shipping option involves absorbing all shipping costs on the business side so customers can enjoy free shipping on their side of the transaction.
Pros of free shipping
This is a surefire way to boost customer satisfaction. Research suggests a growing number of consumers are turned off by needing to pay for shipping and handling fees. In fact, these fees are perhaps the biggest factor driving shopping cart abandonment. So if you want happier customers and you're looking to increase conversions, free shipping is a great way to accomplish these aims.
Related: How to give away free stuff to boost online store sales
Cons of free shipping
As you can imagine, offering free shipping to customers comes with one major downside for your business: You have to absorb the cost of shipping yourself, which can eat into your profits. This isn't insurmountable, but it does require some creative handling.
Here are some tips and tricks for enjoying the benefits of free shipping without drowning in costs:
Increase the cost of your store's items to help offset the cost of shipping. Just make sure this isn't a drastic increase, as significantly higher costs may throw customers off. Also note that if your store is in a niche that's known for its race to the bottom on price, this might not be an option for you. In that case, you might be better off pursuing one of the other shipping options outlined below.
Offer free shipping only when people reach a minimum order amount. Not only does this reduce your risk of losing money on a sale, but it's also likely to increase your Average Order Value (AOV) — especially if you offer free shipping at a price point that's just above your current AOV.
Compare carrier rates for each purchase. This will help ensure you're getting the best deal every time so you minimize profit loss as much as possible.
2. Charge a flat rate
This option can help simplify things, because it involves charging the same rate for every package. If you want to make things a little more complicated (and customized), you can charge a flat rate for different order amounts or product weight ranges. (Some sources refer to this as table rate shipping, in which different flat rates are assigned to various purchase totals, delivery zones, and/or another metric.)
Pros of flat-rate shipping
This allows you to customize shipping rates to the dimensions of flat rate boxes, which can help keep costs in check. On the customer's end, they'll appreciate that there are no major surprises when it comes time to check out (provided you prominently advertise the flat rate).
Cons of flat-rate shipping
You'll need to do some number crunching to determine your average per-package shipping cost so you can identify an appropriate flat rate. This is critical, because you need to land on a number that will help you absorb underestimates without overestimating the cost and turning off customers.
Here are some strategies for making sure you charge a flat rate successfully:
Be willing to engage in a process of trial and error as you work to figure out the right rate and the right carrier. Many companies find that USPS is a good option; they offer several flat rate box sizes and cubic shipping prices.
Consider pairing flat rates with free shipping. You can do this by charging a flat rate for smaller purchase totals and offering free shipping above a certain total, thus enjoying the best of both worlds.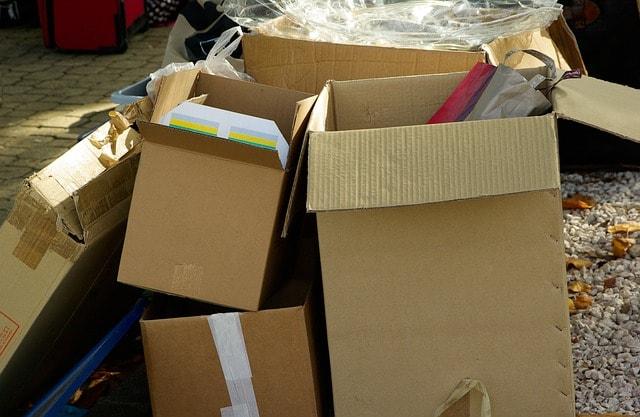 3. Charge real-time carrier rates
Under this model, your customers pay the same rate for shipping and handling that your company would pay if it shouldered the bill. These rates vary depending on the carrier, what's being shipped (its size and weight), and where it's being shipped. You would need to utilize a shopping cart function that provides these up-to-date shipping quotes from various carriers.
Pros of charging real-time carrier rates
The obvious perk of this model is that your business passes on the cost of shipping to consumers so these costs don't eat into your margins. (This can be especially valuable if you ship large and/or heavy items on a regular basis.) Additionally, calculating shipping costs that are unique to each customers' purchase can sustain trust in your brand.
Cons of charging real-time carrier rates
Even with more personalized shipping options, this one won't have the same impact on customer satisfaction as free shipping would — so there's still a risk that people will abandon their carts when confronted with shipping fees. Additionally, you won't be able to tout standard shipping rates in marketing materials, because rates will always vary.
Here are some tips for making the most of this option:
This shipping strategy tends to work best for companies that aren't competing heavily on price. If you don't fall into that category, proceed with caution.
Experiment with surcharges and discounts. If you want customers to pay for packaging and other fulfillment costs, then consider adding a surcharge to carriers' projected shipping rates. If you want to stand out from your competitors, consider offering a discount (perhaps for qualifying orders) on the carriers' rates.
Be sure to carefully enter dimension info for each product you sell so carrier rate estimates can be as accurate as possible.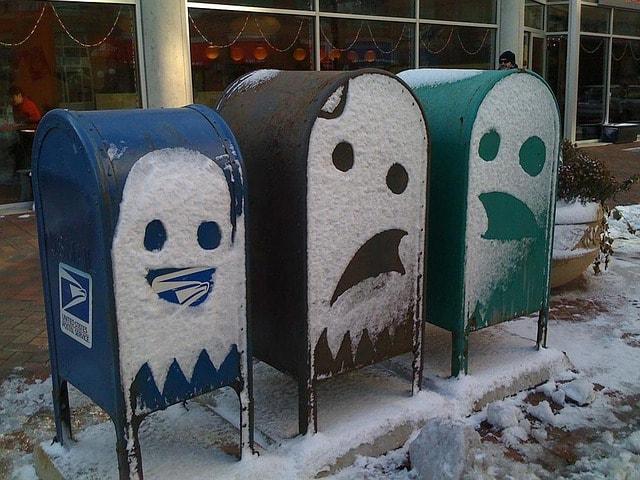 Closing thoughts on shipping options
Once you've chosen one of these shipping options and mastered the basics, there are plenty of ways you can continue to refine your shipping strategy.
For example, you might experiment with add-ons and extensions that enable you to automate shipping processes, integrate your processes with external providers, ship to multiple addresses, restrict product purchases depending on the shipping region, and so on. You might also consider investing in packaging that enhances the customer experience and experimenting with insurance, tracking options, and maybe even international shipping.
These shipping options represent the tip of the iceberg when it comes to all the ways online stores can tailor the shipping experience to their customers. Once you choose one of these strategies as your foundation, don't be afraid to make tweaks until you've dialed in on a solution that works for both your business and your customers.