If you own a business and you're not selling online, I bet you've thought about it. Most folks I run into just don't know where to start. On a regular basis, I'm asked for my recommendations on which is the best website to sell products and the various options out there. But before I can answer that question, I always ask two of my own:
On a scale of 1 — 10, how experienced are you with HTML and CSS, with 10 being very experienced?
What type of products are you planning on selling?
The answers to these questions will dictate what option will work best for you. Your level of online experience and the products you want to sell will make a huge difference when it comes to the best website to sell products. In my experience, most folks who've never sold online need to start out with the three S's: slow, simple and steady.
Slow. Take your time to investigate all your options, details and fine print of any solution or platform you're considering. Taking things slowly in small nuggets helps you understand all the variables necessary to successfully sell online.
Simple. If you lack ecommerce experience, the simpler the website the better. Once you get your footing, gain experience and confidence, you can consider upgrading later.
Steady. Consistency in effort and knowledge acquisition is a must have for any successful ecommerce project.
Mindset is a big part of online success. Keeping the above S's in mind will help you plan accordingly while minimizing mistakes and frustration.
Marketplace options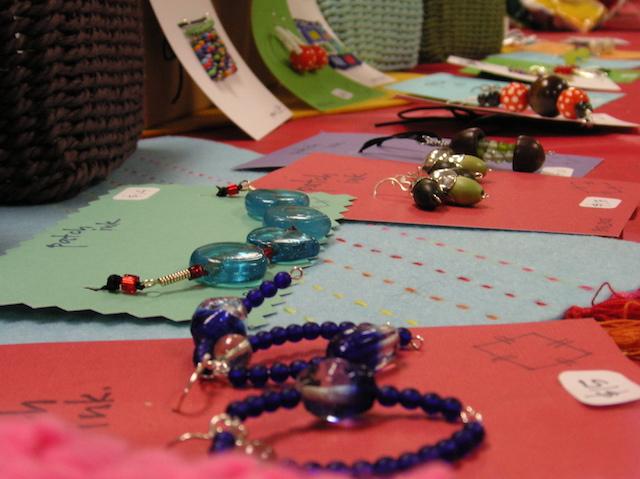 Let's start by doing a quick comparison of three ecommerce marketplaces and their primary pros and cons.
Amazon
Pros
Trust factor of the Amazon Marketplace
Established traffic
Some folks shop exclusively on Amazon
Cons
High competition
Difficulty getting visibility
Limitations and fees, including a percentage of each sale
eBay
Pros
Auction format to the highest bidder
Established traffic
Better suited to certain niches
Cons
High competition
Difficulty getting visibility
Limitations and lots of little fees that add up fast, including a percentage of each sale
Etsy
Pros
Unique, hand-crafted items do well here
Trust factor
Appeals to buyers who want something less mainstream
Cons
High competition
Standing out is difficult
Limitations and fees, including a percentage of each sale
Did you notice a pattern? Maybe lots of competition and limitations? Truth is, you're relegated to how the marketplaces want you to run your business — and all the fees that go with it. Let's break those cons down.
High competition and getting found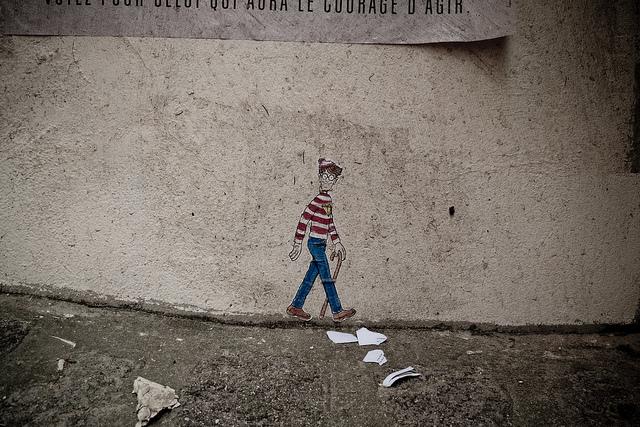 Depending on your products, the competition is likely overwhelming — on and off marketplaces. I'm talking needle-in-a-haystack level. On the large marketplaces, very few products are not already saturated. Custom T-shirts? Handmade goods? Engraved keepsakes? They're everywhere.
Plus, in many cases, there is a race-to-the-bottom pricing structure which leaves you with razor-thin profit margins.
Even if you use marketplaces, you'll still have to market yourself. Ask anyone who currently sells on these venues, and they'll tell you how tough it is to get any visibility. So, why not spend that effort marketing your own website and unique brand?
Limitations and fees
Their marketplace, their rules. You're limited in what you can do, what you can sell, how you go about making sales — the works. Design and layout are in the hands of the marketplace, and everyone has the same options.
It's incredibly hard to visually stand out.
When it comes to fees, you'll have to do the math to know if you can even be competitive (and profitable). Listing and relisting fees, combined with feature upgrades, can add up fast. Don't forget that, on top of everything else, marketplaces take a percentage of every sale you make.
Plus, some places even include marketing restrictions. Amazon Handmade, for example, doesn't allow you to market directly to those who purchase from you. They're Amazon's customers — not yours.
The primary con of all marketplaces
Depending on marketplaces for all your traffic is called digital sharecropping. In essence, you're planting your business success on land you don't own. Your branding and identity are in the hands of another company. You are confined to their changing rules, marketing efforts and fee structures.
Don't get me wrong — there are many successful sellers on all three marketplaces, and believe me they earn it by working at it every single day. It's all a matter of how you want to start out. If you're in this for the long haul, then building your own brand separate from marketplace identities should be a priority.
Your own brand, your website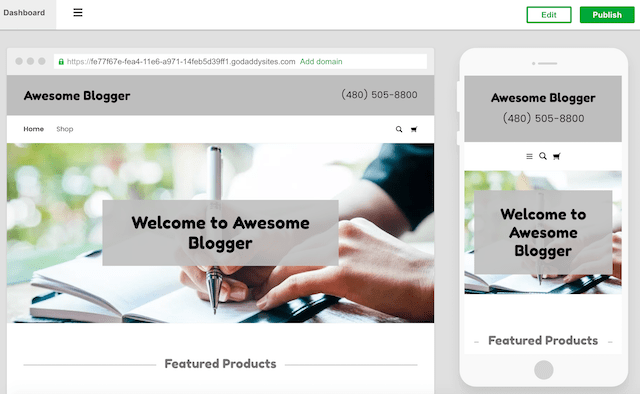 Instead of starting with a marketplace shop, why not create your own online store? You can incorporate branding — logo, custom design, domain name, email address — and control your online presence in ways you simply can't in a marketplace. Once you've established your site and have a handle on the workload, you can always use a marketplace option in conjunction with your store to further boost traffic.
Maintaining your own ecommerce site means you'll get to keep the profits from your final sale — without dishing out any listing or upgrade fees.
That extra money can go to your own marketing efforts. With your own ecommerce store, it's all about you and your products. If you don't know how to code, then you'll want to start with something like start creating your web shop with GoDaddy's Online Store. It's easy to use, and you can set up a great-looking storefront in no time.
GoCentral provides all the basics — right at your fingertips:
Apple Pay, PayPal and/or credit/debit cards to securely accept payments
Up to 1,500 products with 10 photos each
Built-in shipping options so you can ship your way
Integration capabilities with email marketing and social media
Sell your products from one place on the web's popular marketplaces such as Instagram, Amazon, Google, eBay, Etsy, and Walmart with our integrated multi channel listing tool.
Want to remind customers of their abandoned carts? GoCentral can do that. Want to tackle Google Analytics for your site? GoCentral can handle that, too. Best of all, your new ecommerce site is mobile-responsive and looks great on any device. You can even easily make changes or manage orders right from your phone — including getting a text message when a new order is received.
In conclusion — What's the best website to sell products?
Are you convinced yet that the best website to sell products online is your own store? There's merit in using marketplace options, but all in due time. Start by building your own website, branding your online presence, building an email list and then looking into suitable marketplaces.