6 back-to-school email campaign success stories
School supplies, fresh outfits and the perfect backpack are just a few of the must-have components driving big back-to-school sales results every year. In fact, 2017 predicted $27 billion in sales for this consumer category, reinforcing the truth that no good business can afford to sit this season out. While mass-merchant retailers and dollar stores get the lion's share of the dollars being spent, one-fifth of shoppers admit that they are largely undecided where they will get their must-have supplies. That translates into a big opportunity for online stores, eTailers, and smaller web stores to drive business through eye-catching back-to-school email marketing campaigns.
Related: Beginner's email marketing guide for small businesses 
6 back-to-school email campaign success stories
Are you wanting a bigger piece of the back-to-school shopping pie? Do this:
Appeal to the early bird.

Offer significant, secret discounts.

Entice with free shipping.

Create a club.

Expand your offerings.

Explore wit and whimsy.
Read on to see what smart companies are doing to attract new customers and boost sales by creating larger average orders.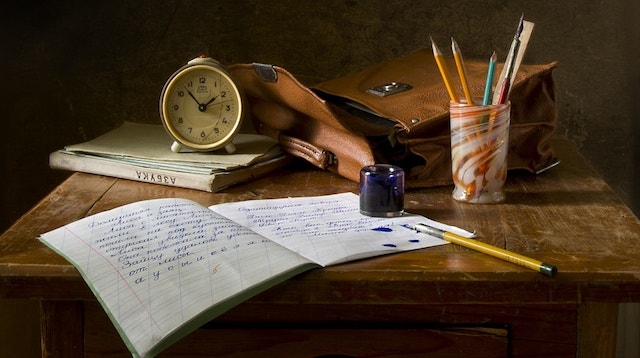 1. Appeal to the early bird
The experts we talked to overwhelmingly agreed that school shopping gets earlier every year. A recent survey found that 60 percent of those shoppers who buy before August will spend 16 percent more than those who wait. That's why an email campaign scheduled to go out early — and often — might be your best option.
Back-to-school email campaigns that reference "early bird" or promise a special "preview" to list subscribers have the added bonus of getting early sales while creating an exclusive feel.
The online retailer 6pm.com, for example, has successfully used the email subject line "Back to School Preview Sale" to create early interest.
Related: Beginner's guide to starting an email list 
2. Offer significant, secret discounts
Nothing will lose your trust with email subscribers faster than offering a stingy discount. If your shoppers don't feel that they are getting a good deal, a discount alone won't persuade them to buy.
Companies like Maple Holistics credit back-to-school email successes — in part — to significant discounts advertised in their campaigns. "Last year, for the specific products we had discounted as part of our back-to-school campaign, we saw an average increase of 18 percent in revenue," company spokesperson Caleb Backe says. He reinforces the idea that your discount must be worthwhile:
"Meager or niche discounts only serve to dissuade subscribers who are following your brand in the hope of getting a real deal on your offerings. Make your campaign pop by offering as substantive a discount as possible in order to reward loyal and repeat customers."
He also recommends keeping the details of your discount or sale somewhat ambiguous. "If you simply state '15 percent off all products through October 1' in your subject line, you're losing a large audience who will decide that your campaign isn't worthwhile from the get-go," he advises. "By keeping things vague and non-specific, you'll garner more clicks due to the curiosity."
Related: What every business should know about creating discounts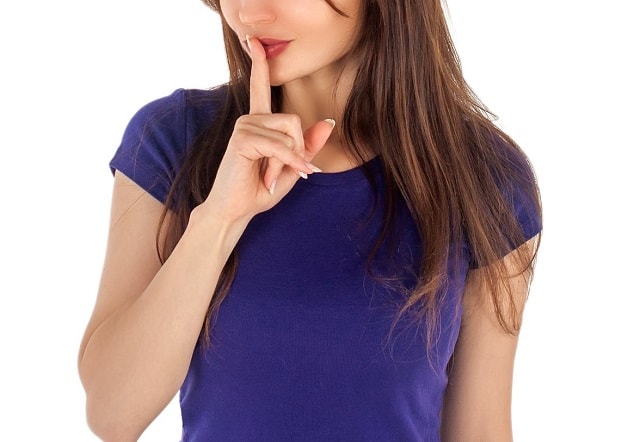 3. Entice with free shipping
Of all of the shipping offers measured by the National Retail Federation's recent back-to-school shopping study, free shipping still reigns supreme. An impressive 88 percent of shoppers take advantage of free shipping, followed closely by those who have their merchandise shipped to the store for pickup (also a free option).
This tells us that retailers can sway buyers with free shipping offers in their emails.
Make your mention bold, using your subject line to get those initial email opens. Place the "free shipping" or "ships free" message near the beginning of your subject line so it doesn't get cut off.
Related: What you need to know about shipping for small business 
4. Create a club
While parents want decent prices and free shipping, kids just want to be accepted. With trends and a need to fit in driving many of the back-to-school purchases these days, it's important to give parents and those doing the buying a reason to choose your store for items that drive peer recognition.
Sneakers, clothes and even the right backpack can be chosen simply by acknowledging that it's "what the kids want." This email subject line from Express says it all (and proves that we are all still a little concerned about what others think): "This jacket — back-to-school perfection."
5. Expand your offerings
Even if you don't sell pencils and notebooks, there's money to be made in back-to-school email campaigns. For example, you can remarket home goods as dorm essentials. Appliances can be time-savers for lunch-packing parents. These are both excellent avenues to move inventory during the busy back-to-school season.
The key is to identify why your offering is relevant and necessary, especially in your subject line.
Drive curiosity and increase open rates by identifying one or two must-haves for college students and parents. "Our newest college dorm essential (plus free shipping)" is a subject line that says it all.
6. Explore wit and whimsy
Political campaigns are famous for their clever and sometimes off-the-wall subject lines designed to get you to open their email in a sea of solicitations, news events and social updates. This tactic hasn't lost its shine, and you can use a flair for the creative to win email opens and eventual shoppers. Caleb Backe shares that being creative with email subject lines has helped their back-to-school email campaigns:
"Err on the side of light and comedic. Brevity is the soul of wit, and it behooves companies to recognize the fact that marketing emails are inherently shameless, so own up to that and have fun with it."
Companies who don't have an email marketing professional on staff might want to consider hiring out the task of subject line creation to someone who is skilled in this area.
Related: How to hire a freelance writer 
There's still time for a back-to-school email campaign
If you haven't started your back-to-school email campaign yet, don't worry. Even though there are big perks for those who roll out their email sequences early, tardy shoppers can more than make up for lagging sales. The National Retail Federation's latest data survey shows that school shopping is still largely a last-minute decision, and with some schools not starting until late August/early September, the window for boosting sales from those shopping later is wide open.
Since late shoppers often don't have the privilege of comparison shopping, you can capitalize on their need to "shop the list" with tools and tricks designed to make their buying experience seamless.
Offer them something to ease frustration. Then, sell them all you can from your back-to-school category.
Image by: Visual Hunt