7 steps to starting a home-based childcare service
If you love the idea of taking care of kids and working from home, a home-based childcare service could be right for you. According to Child Care Aware of America, quality childcare is in demand and continues to grow significantly, compared to previous decades. Still, it pays to do your homework if you want to get started on the right foot.
A home-based childcare service is much more demanding than just, say, taking care of your own kids, plus a few more.
It's a challenging business that requires an entrepreneurial spirit and practical know-how.
7 steps for starting a home-based childcare service
Here are seven basic steps that can help make your home-based childcare service dream a reality.
Find out the type of licensing you need.

Contact an insurance broker specializing in childcare.

Take a look at your physical space.

Build a website to market your business.

Consider adding a separate business number.

Create a Facebook and Yelp page.

Consider offering something extra.
Ready to get started? Let's take a look at each one of these steps in depth.
1. Find out the type of licensing you need
Depending on how many children you plan to take care of, you may need a license to operate in your state. A license is also a sign of quality to potential customers, who may ask to see a copy of it. Getting licensed also allows you to take advantage of opportunities, such as participating in the USDA Child and Adult Care Food Program, which can help pay for the cost of feeding kids nutritious meals. Some states don't require a license below a certain threshold, such as caring for three or more unrelated children. To determine the home-based childcare requirements in your state, contact your state's Office of Early Childhood.
2. Contact an insurance broker specializing in childcare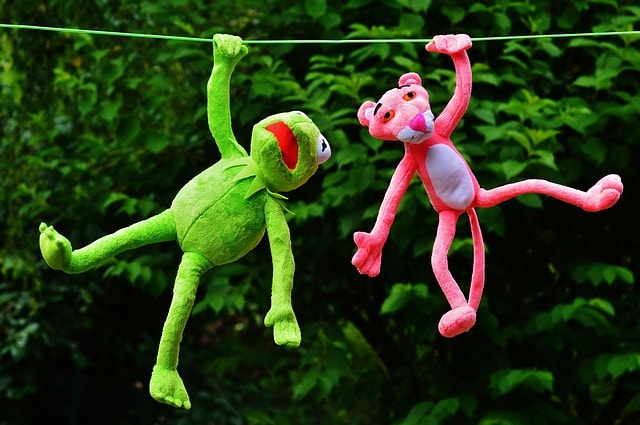 As a home-based childcare provider, you will likely need liability insurance and accidental medical coverage.
Home-based childcare insurance is a specific type of business insurance that requires expertise.
If you have employees, you'll need workers' compensation insurance. If you also plan on going on field trips, you'll also need automobile insurance for childcare providers. To make sure you're comprehensively covered, contact a childcare insurance broker in your state.
3. Take a look at your physical space
Do you have room for the number of children you plan to care for in your home-based childcare service? Is it adequately childproofed? Do you have enough smoke detectors and fire extinguishers? To get a basic idea of what you'll need to do, check out this childproofing checklist by age.
4. Build a website to market your business
Local moms' Facebook groups can help spread the word about your business. But you'll need a website to really market your business and get listed in directories. With a tool such as Local Business Listings, you can attract local traffic. On your website for your home-based childcare service, be sure to include pertinent details that can help set you apart from your competition, such as:
Days/hours of operation
In addition to your regular business hours, inquiring parents might want to know if drop-off and pick-up hours are flexible. Parents who work from home sometimes need a half-day of help here and there, and will look for a home-based childcare option that works with their nontraditional schedule. Childcare that's less than full-time is a growing trend.
List of activities for kids
With emerging research about early brain development, home-based childcare services can stand out by structuring themselves as full-featured learning environments — even at the infant level, because learning starts from birth. The days of being a glorified babysitter are gone.
Pro tip: Think about curriculum and offer age-appropriate programs, from baby sign language to early reading, nature, science, art, technology, and drama programs for toddlers organized into themes, such as "insects" or "farm animals."
Your qualifications
Do you have a degree in early childhood education or five to seven years of childcare experience? Be sure to mention it. With training and practice comes the competence to handle challenging issues, such as fighting and other behavioral problems, or potty training toddlers. Are you trained in CPR? If not, consider taking a CPR training class. Some states require it. That's definitely worth mentioning on your childcare service website, too.
The caregiver-to-child ratio
Parents will want to know their child is getting plenty of attention, especially the younger he or she is. Babies and toddlers 12-months-old and younger need an adult-to-child ratio of no more than 1:4 (one adult per four infants). For toddlers 12- to 28-months-old, the ratio should be 1:3 (one provider per three children). A small group is preferred, too, especially if you're just starting out. Even if adult-to-child ratio is high, a larger group of toddlers can feel chaotic
Pets
If there pets in the household, you'll need to mention it for allergy purposes.
Meals and snacks
How will you handle them? What exactly will you serve?
How often the kids will get to go outside
Unless it's extremely hot or cold, children should go outside every day. Your home-based childcare center should support the full health of the child, which includes spending time in nature and being active.
A strong FAQ page for inquiring parents
A key question to include: What's your policy about unannounced visits? The best answer is, "No problem. I have an open door policy." Impromptu parent visits should always be welcome. After signing their child up, parents should be able to drop by anytime.
Testimonials
Be sure to gather honest feedback from parents who've used your services. If you're a newbie, gather comments from people who can attest to your love for children and your character.

Contact page
Include your cell phone number so inquiring parents can call or text. If you feature a contact page, include an email address, too.
Pro tip: Make yourself easy to contact in multiple ways. The last thing you want is for parents to feel panicked because they're not sure how to contact you.
5. Consider adding a separate business number
With two phone numbers on one smartphone, you can text and connect with parents without sharing your private number. They're bound to have questions at some point, so being readily available is a definite plus.
6. Create a Facebook and Yelp page
These are two more important ways to help your business gain visibility in your area. Facebook marketing for small businesses is a big deal, and Yelp is a great way to display your raving customer reviews.
Editor's note: If you opted to use GoDaddy's Local Business Listings as suggested above, we'll automatically publish your business information to Yelp for you — pretty convenient when you need your hands to corral all those kids!
7. Consider offering something extra
This could be distributing a daily activity sheet detailing what each child experienced that day, such as what she had for a snack and how often her diaper was changed.
Even better is paperless communication.
Keep in mind that you may be competing with local daycare centers, which may offer email or texting messages two to four times daily. It's a bonus. Parents love getting a text from their child's provider with a video or photo of, for example, a picture he just painted.
Real-time streaming helps parents stay connected to their child's day. When they pick their child up, they can say, "Look at the cute pictures I got from you today," and talk about them together.
In conclusion
With these seven tips, hopefully you've got a better understanding of what it takes to start a home-based childcare service. Now all you need to do is promote your business and bring on the kids!