A Frugal Athlete founder Amobi Okugo drives home need for personal financial playbook
For professional soccer player Amobi Okugo, financial intelligence is the goal — on a global scale. This hardworking entrepreneur launched Sacramento-based A Frugal Athlete with the mission of increasing personal financial prudency and literacy amongst student and pro athletes. Read his story below.
Q&A with Amobi Okugo, founder of A Frugal Athlete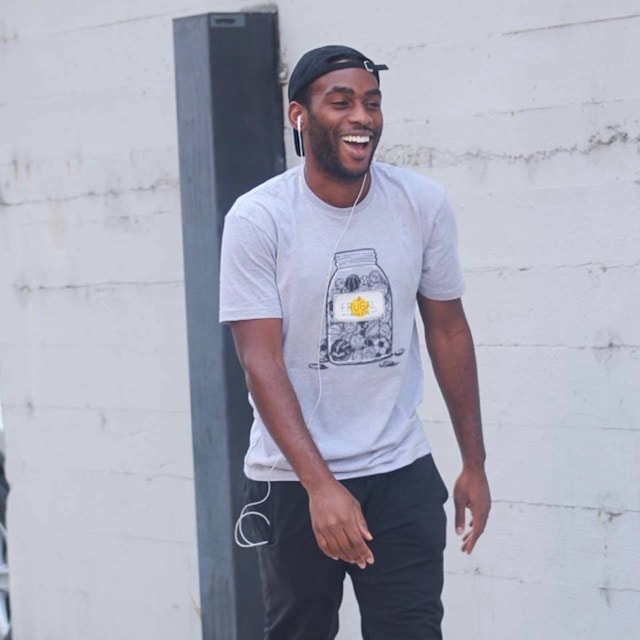 This interview has been gently edited for length and clarity. 
GoDaddy: Give us the elevator pitch for Amobi Okugo, the person.
Amobi Okugo: I'm a first-generation Nigerian-American born and raised in California, the oldest of four siblings. I attended UCLA and was drafted in the first round by Philadelphia in the 2010 MLS draft after my freshman year.
I'm a determined and diligent professional who has successfully balanced a professional soccer career while continuing to pursue my education and other entrepreneurial ventures.
I independently started a company, A Frugal Athlete, to increase financial prudency and literacy amongst professional and student athletes. I've worked with various volunteer groups in the community, both on a domestic and international level. I recently started the Ok U Go foundation in order to give back to kids through educational, athletic and social programs.
GoDaddy: What's your mission with A Frugal Athlete?
AO: We teach financial literacy and share prudent financial practices and smart career decisions amongst professional and student athletes.
As professional athletes, we are natural trendsetters — so if we can change the narrative on money management, the hope is that fans and individuals that follow us will, too.
We try to give the audience positive examples of why frugality is the essence to financial stability as well as provide resources to increase the financial literacy that plagues many athletes.
GoDaddy: Why did you start the business?
AO: I started the business because there wasn't a specific resource where I could find athletes like myself to model or aspire to be when it came to being smarter with their money or career decisions.
Whenever I looked there were news articles about athletes squandering all their money or athletes on the upper echelon that I couldn't relate to in terms of financial compensation due to their elite status.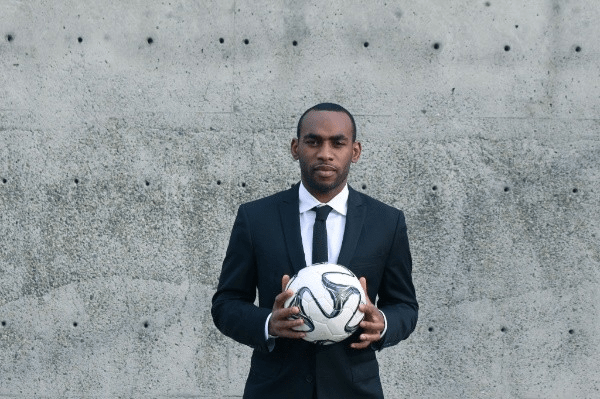 GoDaddy: What first steps did you take to start A Frugal Athlete?
AO: Once I finally stopped talking about the idea and decided to take action, I went to Google Docs and created the outline for what I wanted the blog/website to look like and what topics we would like to cover.
From there, I shared it with a couple close buddies to get their thoughts.
Once I heard their reviews, I bought the domain — afrugalathlete.com — and created the website, and hired some help for the web design.
Related: Comprehensive roundup of resources for starting a business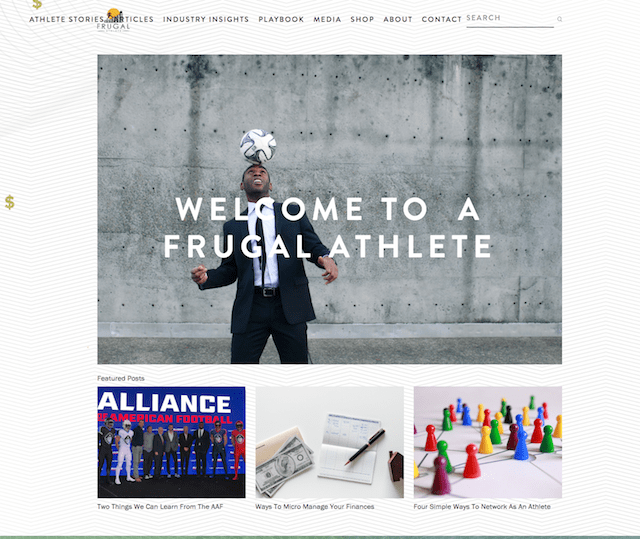 GoDaddy: How did you come up with the name for your business?
AO: Throughout my career, teammates and friends used to tease me for being frugal, or "cheap," as they liked to call it. When I decided on the name, it was something that I felt we could expand on down the road if all goes well.
GoDaddy: What challenges have you encountered?
AO: I think the biggest thing for me was actually starting and acting on the idea. So having the confidence to create the platform to build the business was the biggest challenge, along with formulating the LLC and different regulations you need for having an actual business.
The biggest challenge I've overcome was actually starting the business.
Right now some external pressures are figuring out the best way to scale and monetize
without losing sight of the mission at hand. Also managing time with family, soccer and
business.
Related: Starting a new business? Get a jump on these legal issues for startups.
GoDaddy: What resources and tools have helped you on your entrepreneurial journey?
AO: It's been great to have teammates, mentors and different business partners who have not only supported me but have helped put me in touch with other people who can help grow our company. That has been tremendous.
Positive feedback and constructive criticism has been very helpful.
Related: Finding a mentor — Where to look and what to look for
In terms of tools, different social media software like Buffer has been very helpful for me in terms of managing engagement across multiple platforms. Other tools I use to keep the business running are Mailchimp, Canva, LinkedIn to connect with potential leads, and of course, the website.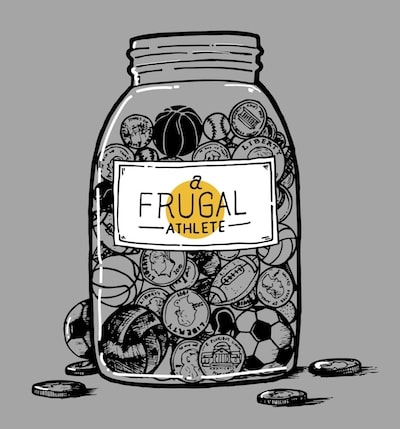 "A Frugal Athlete provides an insider's look into the personal financial playbook of professional athletes. This site was created by Professional Soccer player Amobi Okugo to highlight the prudent financial decision-making of athletes across sports, as well as provide a resource to other athletes and those interested in living a life well-spent." ~ afrugalathlete.com
GoDaddy: How important is your website to growing your business?
AO: My website is essential to growing the business.
The website is the ecosystem that allows A Frugal Athlete to grow various branches from the same tree.
It's the hub for all content I share. The website is probably the most important tool for growth in our business.
GoDaddy: What's your daily routine like?
AO: My daily routine is wake up early, around 7. I do my journal, listen to podcasts, scroll emails and eat breakfast (oatmeal, with some mixed fruits, agave syrup and brown sugar).
I get to practice around 8 to 8:15 and then practice usually runs from 9 to 11. I have lunch.
For the rest of the day, I'm either working on A Frugal Athlete or studying for the GMAT [Graduate Management Admission Test].
When I'm working on A Frugal Athlete, it's either writing blog posts, setting up interviews for the podcasts, social media marketing, or business development.
I try to focus on particular objectives so I'm more economical with my time management.
GoDaddy: What's your focus for the business right now?
AO: Things today are going pretty well in terms of increasing engagement and gaining trust and credibility.
Our main focus is building scalable monetization avenues.
For example, by bringing back the podcast and expanding on video content in hopes to keep pushing engagement avenues.
We have another pretty cool project that we are trying to pilot and possibly bring a strategic partner to run with it. We want to continue to provide examples of athletes being frugal as well as teaching financial literacy.
We're also hoping to do more speaking engagements and activation workshops and one-on-one consulting, once we feel comfortable with our structure.
GoDaddy: Tell us about your proudest achievements.
AO: The biggest achievements thus far were being featured on national publications such as Forbes, Market Watch, Undefeated, Front Office Sports, and Hashtag Sports. That has given
me motivation that we are doing good work.
GoDaddy: Where would you like to see the business in five years?
AO: In five years, I hope A Frugal Athlete will be the main staple for athletes and student athletes to learn about prudent financial practices and smart career decisions. Think a combination of Players Tribune and Business Insider.
I truly believe our platform is set up in a way that we can do that if done right.
If we can become the sports business educational media platform that I envision, we would hopefully be acquired or ultimately in a great situation on our own.
GoDaddy: What advice do you have for aspiring entrepreneurs?
AO: Don't be afraid to ask for help.
If you go about it the right way, people are willing to help you attain your goal.
I would also add that time management and creating a lists of most important things that need to be done are important to success. I've found that sometimes I get so caught up in trying to do everything, I end up getting nothing done. So having a checklist has been tremendous for me.
A big thanks to Amobi Okugo for sharing his story. Be sure to visit the A Frugal Athlete website and follow the business on Twitter and Instagram.
Image by: Creative Label Agency