Austin small business gets ready for SXSW [Infographic]
Austin is the place to be for small business. As music geeks, film critics, and tech early adopters descend on Austin, Texas for South by Southwest 2016, they'll experience innovative local businesses propelling the growth of an incredible city. Here's why.
What are the first two steps to starting a business? Click here to find out more.
Here's why Austin is great for small business
The range of cafes for plugging in your devices and enjoying a local blend? Check. Neighborhood bars and pubs to relax and network during the conference? Check. Affordable hosted accommodations to enjoy the city? Check.
And, of course, their world-famous local barbecue.
So what drives such a great climate for Austin small business? We've compiled an infographic that points to demographics, affordability, recreation, and food as key growth areas for the city.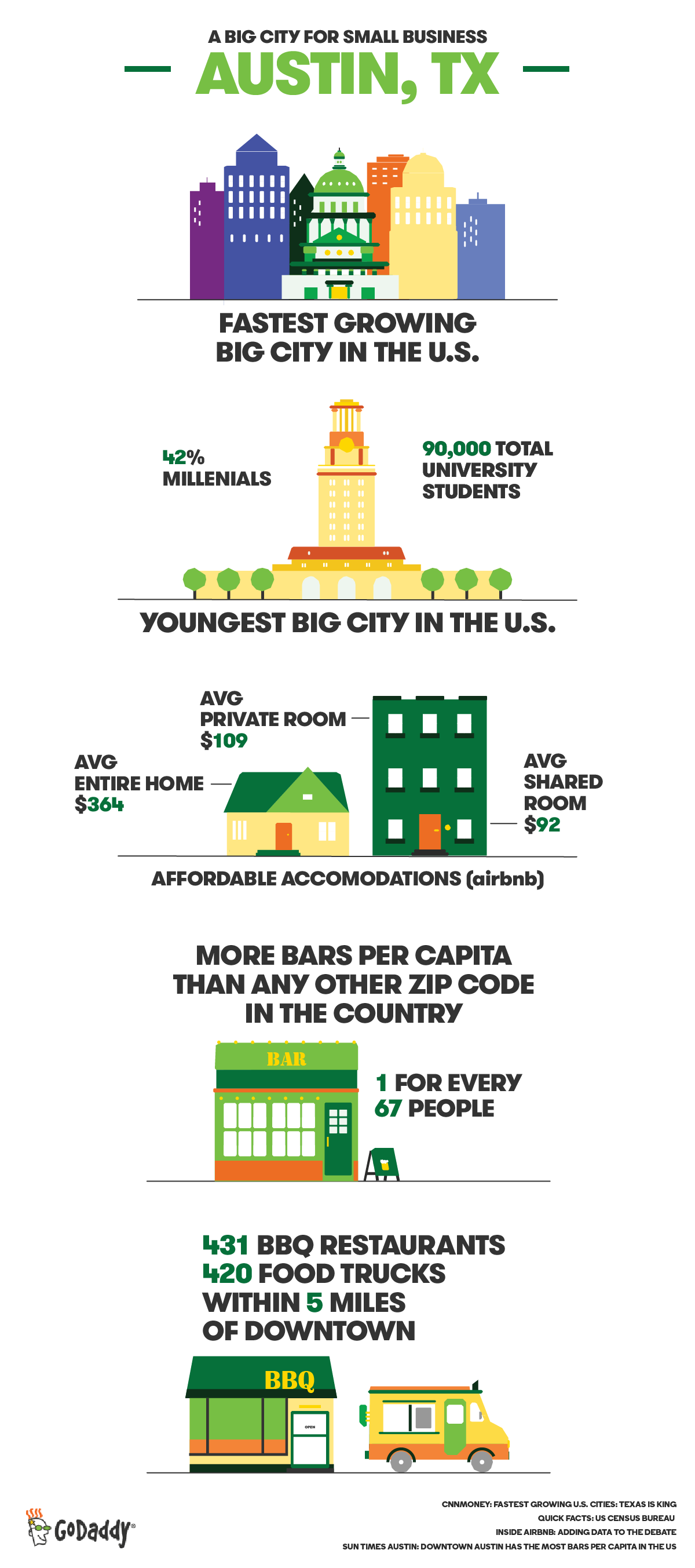 Image by: CarlosPacheco via Compfight cc