Avoid these niche SEO mistakes to win more local customers
Before you are ready to compete in national and international markets, it is important to strengthen your company's position in the local arena. This is true for all facets of enterprise activity, especially when it comes to online promotion. SEO for niche websites (aka niche SEO) is different from regular SEO, and you need to be familiar with its unique characteristics and proven techniques to win the favor of local customers.
Related: Local SEO guide
Avoid 5 niche SEO mistakes
Let's begin by reviewing the most common mistakes to avoid when running an SEO campaign for niche markets.
Not doing keyword research.
Incorrect distribution of keywords on pages.
Poorly written content.
Bad link building practices.
Ignoring databases for local businesses.
Make sure you're doing SEO niche the right way and ranking higher in the search engines by avoiding these six niche mistakes.
1. Not doing keyword research
Properly selected semantics are key to online selling success. Avoid high-frequency, common keywords, like "lawyer" for example. Queries using common keywords are highly competitive, and you will have to spend a lot of time, money and effort to achieve high rankings from them.
This can be quite energy-intensive and risky, with no guarantee that your efforts will attract potential clients to your site.
Instead, try using medium- and low-frequency micro-niche keywords. If you provide local services, use keywords indicating your location, for example, "NYC divorce lawyer" or "find a divorce lawyer in New York."
Thoroughly analyzing your competitors' keywords to find out which search queries bring them the most traffic is recommended by digital marketers.
Monitoring niche trends is particularly important for local companies fighting for superiority in a closed ecosystem. You should know internal rules to build your brand's good name and always stay one step ahead.
Related: How to do SEO keyword research to drive traffic to your website
2. Incorrect distribution of keywords on pages
Once you have settled on keywords, you need to correctly distribute those keywords.
When picking up queries, be sure to check the user's intent. To do this, enter a query in the search bar and carefully study the results.
In addition, check whether the keyword is commercial or informative:
If the query pulls up catalogs and commercial pages with service and product descriptions among the search results, then the keyword is commercial, and it should be used on commercial pages.
If your search brings up informative articles, then incorporate keywords with similar informative content.
The queries you select should be based on your goals and the preferences of your target audience.
Once you settle on semantics, group your keywords according to topic.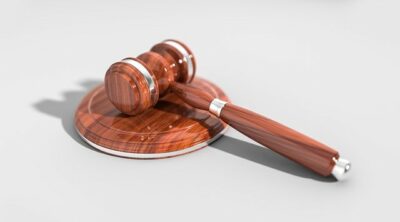 Using our legal services example, keywords associated with divorce attorneys should be placed in one group, while keywords associated with DUI cases should be placed in another.
Once your groups are formed, start placing keywords on your website pages.
Some people make the mistake of trying to place all their keywords on a single page, thinking the page will then be ranked for all the queries.
Landing pages are most often used to promote multiple keyword groups. However, this approach often leads to poorer ranking on all keywords, so it is best to create an individual page for each query group.
If you have related query groups, for example, "family lawyer" and "divorce lawyer," and you are unsure whether to place them on a single page or create a separate page for each group, analyze your search results to help you decide.
Related: 10 ways to improve Google keyword ranking
3. Poorly written content
There are two extremes of SEO: over-optimization and under-optimization.
Try to find a happy medium when writing content for your niche site by using keywords in moderation.
Your content should also be unique, high quality, deliver value, and showcase your company's advantages.
Consider launching a branded blog to establish trust with your target audience and create a community of like-minded people around your company.
Don't awkwardly place keywords. They should be relevant to the page's subject matter and organically woven into the content.
Add keywords to titles and headers, and include them in the body of your articles and product descriptions.
While checking search results, you can analyze your competitors' use of a particular keyword, to get an idea of the best text lengths and keyword counts. Choose an average length and count for your own keywords.
Editor's note: Not ranking high in the search engines? Let GoDaddy's SEO experts help your business get found.
4. Bad link building practices
Google Search is a constantly evolving system. You might be able to trick it once, but it won't take long for Google to discover your shady practices and find ways to deter them.
For example, the Penguin and Panda algorithms were created to control abuse by website owners who were using certain link building techniques to try to work around the system.
Search engines and link builders are forever locked in an ongoing struggle. As soon as Google comes up with a new control measure, digital marketers invent sophisticated new tricks to get around it.
It is important to constantly monitor changes in search engine algorithms and leverage backlinking strategies that remain compliant with the algorithms to avoid getting trouble with Google.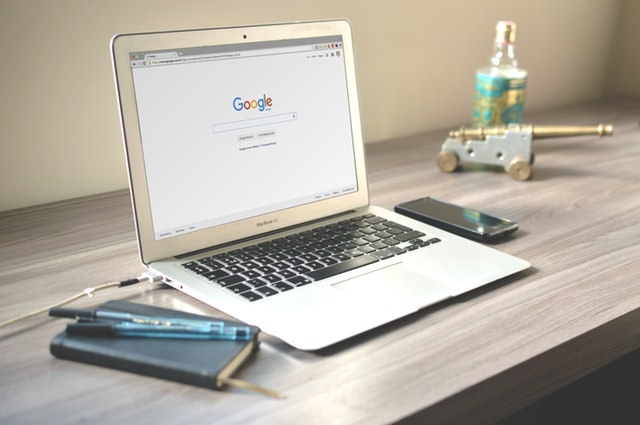 To avoid being penalized for unnatural, self-promotional links, avoid the following detrimental practices:
Using software that automatically incorporates links in your content.
Placing too many links in a single post.
Unnatural self-promoting comments like, "This brand is the best. Follow the link and check out their catalog."
Making comments that do not correspond to the subject matter. Let's say a forum user asks how long it takes to recharge a car battery. Instead of answering the question, a negligent link builder might post a call-to-action like, "Buy a car battery here!"
Creating poorly formatted profiles. A profile lacking a photo and bio could be a red flag to forum administrators, who may think you created your account exclusively for advertising purposes.
Embedding links to promotional pages. If you want to attract traffic to your website, it is best to use links to your blog articles and case studies rather than catalogs and product descriptions.
Using anchor text based exclusively on keywords. Google treats this approach as pure SEO. If you decide to hide a link under the keyword "family lawyer," supplement it with a couple of additional words, for example, "family lawyer in your city" or "family lawyer with a successful track record."
Related: 12 best SEO tools to help your website show up in search results
5. Ignoring databases for local businesses
Every industry has special online databases for local enterprises, like Yelp and TripAdvisor. People use them to search for products and services nearby.
To improve the online exposure of your brand, be sure to create a company profile on local databases.
As a rule, profiles should include your company name, physical address (if you have a location), web address, contact data and other relevant information, depending on the platform.
Search engines treat local databases as trustworthy resources, so creating a profile on them will help your website rank higher.
Wrapping up
By avoiding these niche SEO mistakes, you can ensure that your website stays in good standing with Google and other search engines. I hope this article proves useful, gives you an idea of SEO for niche sites, and inspires you to create a top-notch digital marketing campaign for your local business.
The GoDaddy product information in this article is outdated and currently under review for accuracy. For the latest up-to-date product information please visit godaddy.com