Back to school: Websites for teachers and other know-it-alls
UPDATED: August 11, 2017
It's that time of year when teachers, tutors and other legitimate "know-it-alls" are back in their element: back to school season. And if you're a freelance educator who showcases your services online, your homework is to make sure your website makes the grade. Read on to learn all about teacher websites.
As your potential students gear up to get schooled, back to school time signals an opportunity to
update your existing website
 or launch a new site.
Why? In many cases, your website will serve as your first introduction to knowledge-hungry clients. When they Google something like "math tutor in Chicago," you want your website address to pop up in the search results. And you want your site to impress them when they get there.
Need some ideas on where to start? Get out your notebook — here are a few tips, tricks and themes for websites for teachers that will score an A+.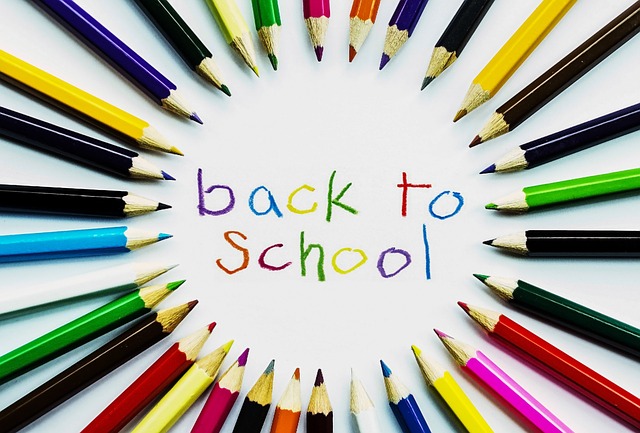 Define your purpose
When creating or refreshing your site, you'll want to keep the purpose of your site top-of-mind throughout the process. Ask yourself:
What do you hope to accomplish with your website?
What sets you apart from other teachers and instructors in your field?
What are your specific strengths?
For example, if you're a stellar math tutor, you'll want to be sure that your site makes who you are what you do crystal clear. Incorporate keywords and phrases throughout your website to help potential clients find you through search results. Include any special training or background that makes you stand out from the educational competition.
And while you'll want to stick with this concept throughout the site as a whole, your "About" page is the perfect place to include the specifics about what makes you an awesome teacher.
Key pages for teacher websites
Here are a handful of pages you'll want to be sure to include on a new website or to freshen up on your existing site.
About page
So if the "About" page is important, what specifically should you include on your "About" page?
Start with your vision or mission.
Tell your prospective students about what motivates you and what you'd like to accomplish together. Talk about your background — where you went to school, special certifications, interests, etc. Include high-quality images, perhaps even a video of you in action.
Testimonials page
Customer testimonials are another excellent way to show that you're worth your salt and to build confidence in your services. Not sure on how to gather those testimonials? Social networks are a good place to start. If you have a business page on Facebook, for example, you can pull testimonials from reviews that you receive. LinkedIn is another great resource. Using their recommendation system can help you pull in comments from peers in your field, which lends credibility to you and your site.
Don't be afraid to solicit a recommendation or testimonial from a peer or satisfied former student, either. And for any current clients, you can incentivize them to leave a review for you, which will give you more material to work with.
Portfolio page
Testimonials are a great way of personalizing your services, but portfolio pages show the actual work that you've done — which can better connect you with your audience.
For example, if you're a music teacher, videos from student recitals would work very well. Not all fields will readily lend themselves to a portfolio page, so you might have to think outside of the box a bit. If you're a tutor, for example, you could include examples of lesson plans that have worked well. Or you could also post a video excerpt from one of your classes.
Services page
Laying out your services (and pricing, if applicable) on a dedicated page sets a standard and familiarizes your possible clients with your business. Some teachers might not be able to include pricing, especially if your pricing is on a per-student basis, but including a full list of your services is a great start.
Contact page
Lastly — and most importantly — make sure that you have a simple page with your contact information. It's not a bad idea to work in your email address or phone number on other pages as well, but a dedicated contact page (preferably with a map if you're looking for local clients) makes it easy for potential students to quickly get in touch with you via your website.
Websites for teachers: Template suggestions
If you've already got a website, the information above should help you update it to improve your online marketing opportunities. If you don't yet have a site, let's look at some site-building options with templates appropriate for teacher websites.
First, consider your level of site-building expertise. Decide if you want to take the do-it-yourself route or hire a professional to do it for you. This post can help you weigh your DIY vs. DIFM options.
For DIY enthusiasts, GoDaddy offers several site-building options for beginner and intermediate users.
Easy DIY teacher websites: GoCentral
GoDaddy's GoCentral Website Builder is a drag-and-drop-type tool that makes it simple to get a website up and running regardless of your technical expertise. GoCentral offers a variety of templates that are perfect for freelance educators. Here are a few examples: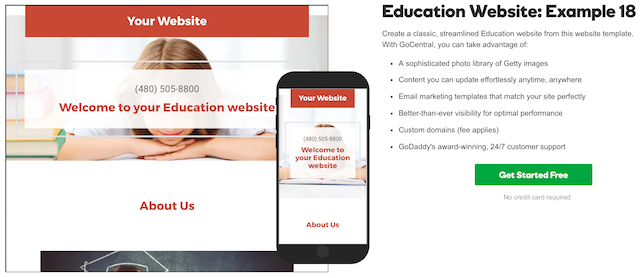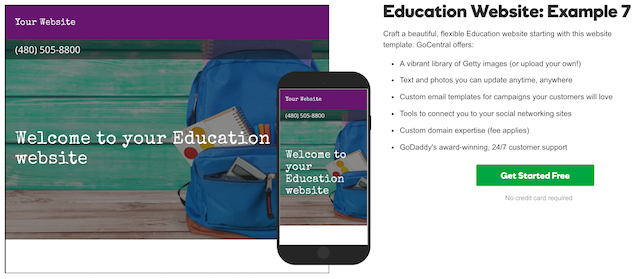 Want to see GoCentral in action? Check out this article for a walkthrough on building teacher websites, complete with gifs and screenshots.
Intermediate DIY teacher websites: Managed WordPress
WordPress is a popular option for websites with increased flexibility and functionality — although they do require a bit more skill to build. GoDaddy's Managed WordPress might be the way to go if you want a bit of extra support. We handle the hosting setup, daily backups, core WordPress security updates and more — plus offer 24/7 support if ever you need a little help.
WordPress offers thousands of awesome themes. Here are just a handful that will work well for websites for teachers.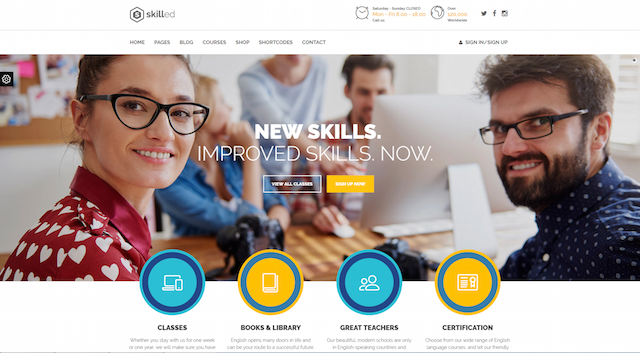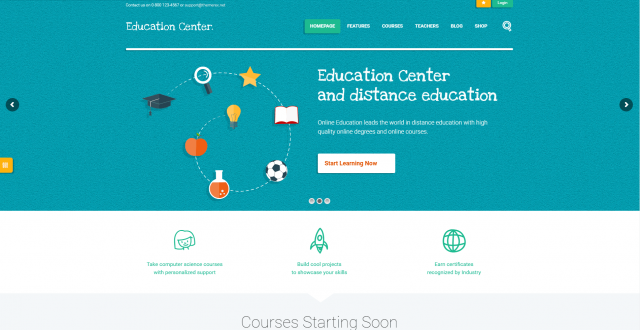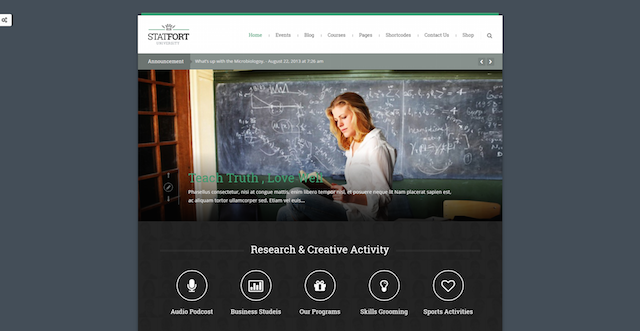 For more WordPress educational theme suggestions, read this article.
No matter which site builder you choose to use, these content and theme suggestions should help get your site prepped so you can go back to school with a teacher website that rules.
[advertisement id="25749″]
Image by: C. VanHook (vanhookc) via VisualHunt / CC BY