Building a home office with productivity in mind
I've spent more time than I want to admit looking at pictures of home offices and thinking, "Wow. I would be so productive in there." But your productivity isn't based on how modern your office looks — it's based on your comfort level and ability to remain focused. With the sun shining in your eyes, the temperature set too low, or too many unnecessary trips out of your office, you could lose a full day's worth of work. There's lots to consider when you're building a home office.
Home automation can help eliminate these distractions and make you a productivity powerhouse.
Here's how.
Automate your comfort when building a home office
You might think your desk and chair are the only items that affect your comfort, but less tangible things like temperature and lighting can have just as much of an impact on your day. An office with a lot of windows will heat up quickly from the sun, and the glare can make it impossible to see what's on your computer screen. A room that's too dark could cause eye strain and headaches.
What if I told you it's possible to control those distractions without ever getting up from your desk?
Smart blinds
Smart blinds can open and close automatically, based on time of day, or even the amount of light in the room. You'll never have to worry about getting up from your seat to raise or lower them — just control them from an app.
Smart thermostats
If you prefer to work in a slightly warmer environment, place a smart thermostat in your office and customize your temperature settings based on the hour of the day or other factors.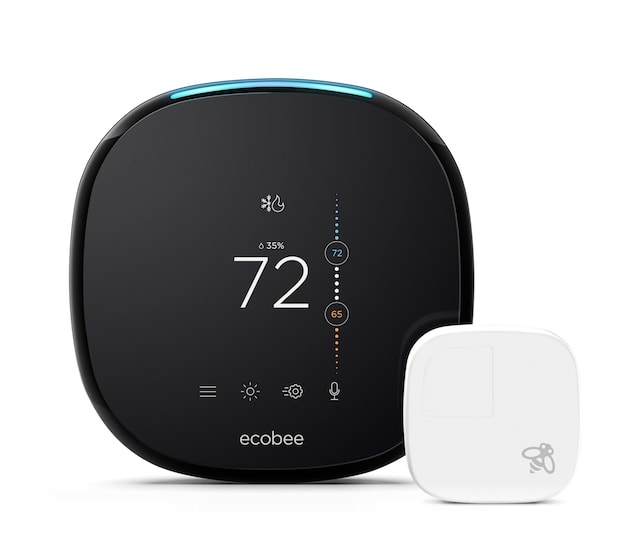 Smart lamps
Smart desk lamps can adjust automatically to the ambient light in the room, so they are never too dim or too bright. This means you don't have to think about adjusting the illumination levels, plus you don't have to strain your eyes to see any notes you've taken in a poorly lit room.
Simplify security
If your home-based business requires that you come and go throughout the day, or you have clients coming in and out of your space, you likely spend time and energy thinking about how to best secure your office.
A smart security system can take care of locking up your home and turning off your lights when you leave. Though it may only save a few seconds at a time, those seconds add up — and the peace of mind is pretty nice, too.
Some security systems connect to a smart hub, where you can program it to disarm and turn lights on as soon as you unlock your front door, allowing you to dive right back into work as if you never left.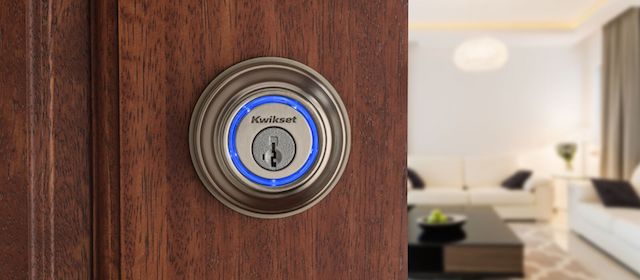 One of the most common distractions when working from home is that unexpected knock at the door. With a smart doorbell or an outdoor security camera, you can see who is at the door without ever leaving the office.
If it's a delivery or an important visitor, you'll know to answer it. You can even remotely unlock the door and ask the delivery person to drop the package inside before you lock the door again. If it's a door-to-door salesman, you can use the speaker to announce you aren't interested and go back to work. These automations can be added with the help of a home security service or even your internet service provider.
Streamline your calls
Video conference calls are a common part of many people's work days, but preparing for them can be a hassle. Using home automation recipes, you can get ready for them automatically. Imagine if the moment you received a call, your lights brightened, your blinds closed, and the music you had playing stopped. The entire room would be ready for you to answer the call without the need to ever stand up from your desk.
IFTTT (if this, then that) or Stringify are web-based services that allows you to set up "rules" or automated commands that can take your smart office experience one step further. Your internet service provider can help you set up a smart home hub that can connect all of this automation with one easy-to-use mobile app.
Don't forget the caffeine
And remember the most important tool for staying focused and productive — the perfect cup of coffee. With a smart coffee pot in your office space, you can have a hot cup waiting for you with a swipe of an app, saving you the distraction-laden journey to the kitchen.
Make your home office work for you with these simple upgrades. You'll work smarter, not harder—and you'll impress any visitors with how tech-savvy you are.