Buying an investment property with bad credit
Many people believe that real estate investment is one of the best ways to achieve long-term wealth. One of the most frequent problems would-be investors face, however, is that it usually takes good credit and a substantial track record to buy property with the best lending terms. Fortunately, there are several ways to get around the credit barrier and get into property investing. Here are some of the best tactics you can use in 2018 for buying an investment property with bad or below-average credit.
6 ways to get around bad credit to invest in property
Bad credit doesn't mean you can't buy property as an investment. Try these six strategies.
Start with a rehab property.

Find a co-signer.

Form a partnership.

Get a second mortgage.

Save a large down payment.

Invest in a REIT.
There's a way around just about everything, including bad credit. Read on for six options.
1. Start with a rehab property
Borrowers with lower credit scores are usually ineligible for loans that would cover the average price of a single-family home. Despite this, you might still be able to qualify for a loan that would cover the cost of buying a distressed property that can then be renovated and flipped for a profit.
Depending on condition, size, age and location, you might be able to find a distressed property for as little as $20,000 to $40,000 in some markets.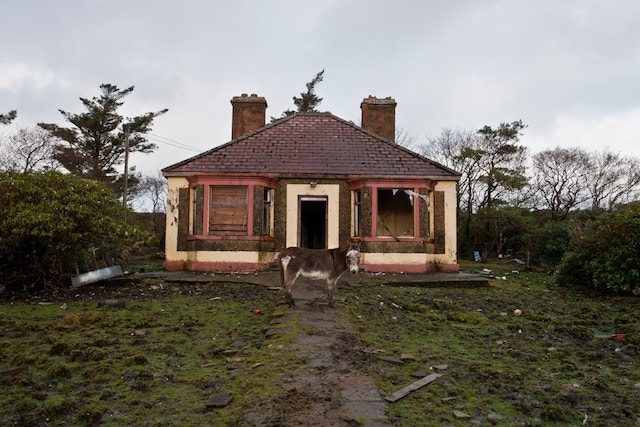 From there, you'll have to put in the work of repairing the property and making it livable. Though this method certainly requires more labor than investing in properties in better condition, it offers the substantial upside of requiring much less capital up-front. If you find the right property to renovate, you can even turn a very substantial profit on the time and effort you put in.
The best part about this method is hard money lenders tend to look more at the viability of the property than your credit score.
Will you have to pay more for this type of capital? Absolutely. But, considering you'll acquire, renovate and sell to turn a profit inside of six to eight months, the slightly higher cost of capital shouldn't bother you too much. It might even encourage you to work on bettering your credit score!
2. Find a co-signer
If you're buying an investment property for the first time and can't get a loan, you might be able to find someone to co-sign.
A co-signer effectively acts as a guarantor of your loan, putting his or her own credit up for you. If someone with better credit than yourself, such as a close friend or family member, is willing to co-sign on a loan, you can take the opportunity to build your own credit as you repay it.
Of course, you want to be sure that you can repay, even if the property fails to generate a return right away. Failure to meet your monthly payment obligations will not only negatively affect your credit score, but that of your co-signer as well.
3. Form a partnership
Even if you can't find someone to co-sign your loan, it doesn't mean you can't still use another person's credit to facilitate an investment. Consider finding another person who would be interested in real estate investment and partnering with him or her. Although this approach will require splitting any profits with your partner, it's an easy way to get your property investing career off the ground.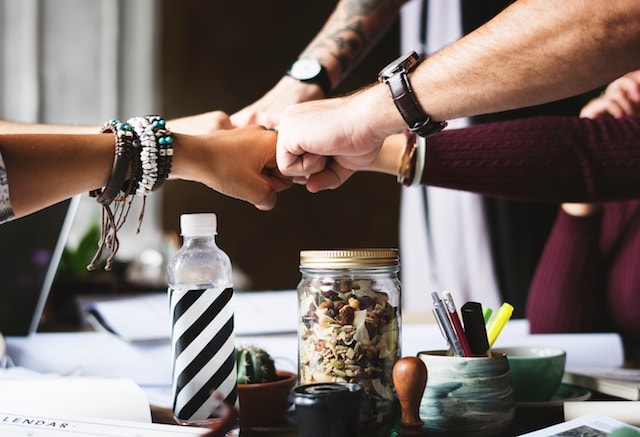 If you plan on buying an investment property with a partner, you should also go through the formalities of starting a business.
To start an investment company, you'll need to register yourselves as a separate entity and create a website. Even though it sounds like a great deal of extra work, it's not and here's why:
A business lawyer can take care of your company's formal registration.
A real estate attorney can help facilitate accurate contracts and agreements.
GoDaddy's GoCentral Website Builder can help you easily create a business website.
Read "10 tips for naming a business startup" for naming how-tos. Then go to GoDaddy to register the domain name you'll use for your website.
Already have a name? See if the matching domain name is available:
4. Get a second mortgage
Though many people with bad credit have never established a good repayment history, others have simply gone through hard times. In the latter case, it is not uncommon for people with bad credit to already own their own homes from an earlier stage in their lives.
Already own your home? You might be able to get into real estate investing by taking out a second mortgage on the home you already own.
Your credit score will affect a second mortgage less because it is backed up by the collateral of the property you already own. Be aware, however, that this method of financing an investment deal can be very risky.
Before you go this route, you should be absolutely sure that you have enough income to make your mortgage payments regardless of the status of the investment property. If done hastily and without proper preparation, buying an investment property with a second mortgage on your home can put both properties at risk.
5. Save a large down payment
Borrowers with poor credit history can still sometimes secure loans by putting up a larger than normal down payment. If you are able to pay 20 percent or more up front, you are likely to qualify for loans that are above what your credit score would normally justify.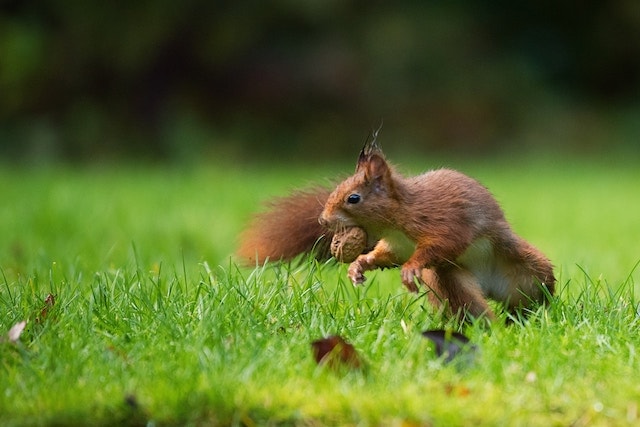 Putting a large sum of money down shows lenders both financial stability and an ability to manage money by saving it over time. Though you might still have a higher-than-usual interest rate, a substantial down payment will usually get banks and other lending institutions to seriously consider you for a loan. This method will take time, but it will help you get into real estate with your own credit, rather than another person's.
6. Invest in a REIT
Even with these different tactics for buying an investment property with bad credit, there will still be some people who cannot afford to buy real estate. For these people, though, there are still good options that involve real estate investment.
Rather than buying a property of your own, you can pool your money together with other investors in a real estate investment trust, or REIT.
These trusts combine investment money together to collectively invest in real estate, particularly at the commercial level. Though your goal should still be to get into investment properties of your own, a REIT can help you earn money in the real estate market while you build up your credit or work toward using one of the other tactics described above.
Buying an investment property with bad credit
Buying an investment property without at least a decent credit score is difficult, but not impossible. Use these tactics, and you should be able to start making money in the property market soon. Remember to consider each and every property carefully, no matter how much or little you're investing. Being able to circumvent the normal loan process won't help you if the piece of property you buy isn't a good investment on its own merits.
Image by: VisualHunt