Cats with Hats – a creative campaign story
Marketing is imperative for every business large or small. For many, this aspect of operating a business can be quite daunting. How do I market my business? What should I do? What tone of voice should I use with my marketing? So many hurdles, and this post is going to tackle the creative side to get your juices flowing and to help rip away any apprehension toward marketing. Creativity? Yes. Creativity. Let's review one of GoDaddy's campaigns from 2016 — Cats with Hats.
Who knew we would launch a campaign blitz around the idea of shining a bright light on a fictitious business that makes hats for cats?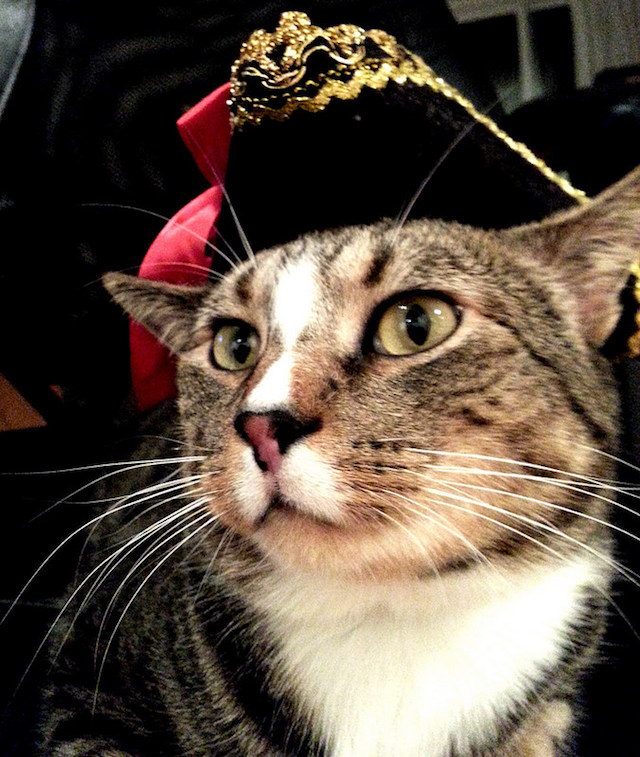 The premise of the Cats with Hats campaign
Part of GoDaddy's purpose is to help every business get online — expanding their reach to capture more customers. We wanted to demonstrate how we can help a business accomplish that goal. So, for marketing purposes, we invented a fake business and Cats with Hats arose from the ashes of creativity.
Cats with Hats was the vision of an actress who had a major affinity for felines. One day she realized her herd of cats needed more than attention and adoration. They needed hats.
Her friends and family thought she was off her rocker, but like many small business visionaries, she was determined to merchandise cat hats.
Breakdown of the Cats with Hats campaign
Keep in mind GoDaddy is a global enterprise-level company, so not every business will be able to deploy all of these tactics. However, most will be able to take advantage of several — so please stay tuned…
The landing page
We developed a campaign landing page for Cats with Hats. This page had several elements:
a video
product promotion
an engagement widget
strong content
We educated the visitor about the purpose of the Cats with Hats landing page through content.
Use several calls-to-action on this page.
Encourage sales, capture contact information, or promote newsletter subscriptions. This page is supposed to generate revenue — immediate or future revenue.
The widget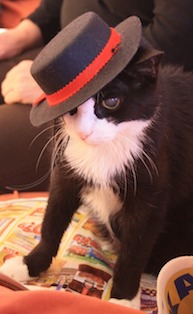 Our widget was pure out-of-the-box creative ooze. We built a widget that allowed you to upload a photo of your cat. Then you could select a hat and superimpose that hat on your cat. You could then share that image to your Twitter or Facebook feed for your friends to see. The share had an appropriate hashtag and a destination URL.
This widget was for engagement purposes and we wanted to encourage visitors to refer their friends to our campaign page. Give people a reason to visit your campaign page beyond the campaign offer.
The video
I cannot stress enough the value of video. Our Cats With Hats video was our TV commercial. Yes, I am quite aware that many of you cannot afford TV advertising. However, you can create a video and upload to your YouTube channel and embed that video on your campaign landing page.
Do not stress too much about video quality. You do not need a Hollywood production crew. Just prepare and get the best video camera you can afford. Have you seen the picture quality of a GoPro? It is pretty sick.
The promotion
"If you build it they will come" only works when you are building a baseball park for professional baseball player ghosts. Simply launching a web-based campaign in the form of a single landing page is not going to be successful.
You must promote your campaign.
Cats with Hats hit GoDaddy's Twitter, Facebook and Pinterest profiles. Use upbeat and positive messaging while giving the visitor an idea about the subject matter of the campaign to usher visitors to view your campaign.
GoDaddy had many retweets and shares of our Cats with Hats campaign — which is a fantastic outcome. When visitors share your content with their friends, you have generated "free" digital word-of-mouth marketing.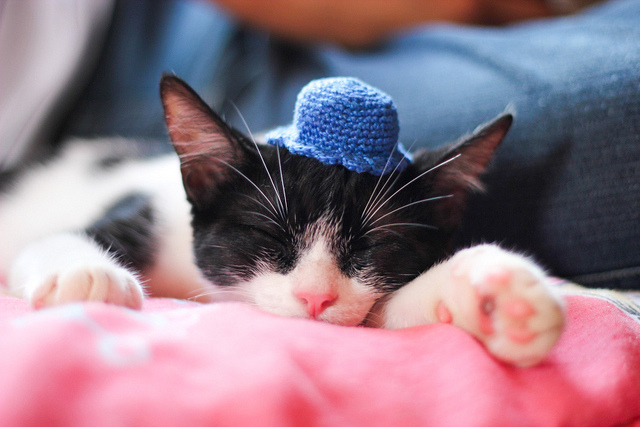 Crazy can work
At the beginning of this post you might've thought we were crazy launching a marketing campaign centered on hats for cats. However, such wacky and zany creativity can produce if there is some campaign structure.
Now find a place of zen and open your mind to the crazy and unique.
Expand your tolerance and hone in on the odd — then apply that idea to your business following the campaign structure above. Deploy and test your marketing idea. It just might result in more customers and more dollars.
Image by: Sarah G... via Visual hunt / CC BY