CAULIPOWER: A tasty & healthy alternative to gluten-based pizza
Gail Becker is the founder and CEO of CAULIPOWER, a company dedicated to using cauliflower as a healthy alternative in today's gluten-filled world. Inspired by her two boys, both diagnosed with Celiac disease, Gail rolled up her sleeves and devoted her time to finding a nutritious and tasty solution.
The beginning of CAULIPOWER
What inspired you to start your business? When?
Mostly, it was the passing of my father. He came to this country with nothing and left with everything — a business, a home and a daughter who loved him. Not long after his death, I recognized this incredible change in me. I suddenly had less patience for things that were meaningless and an increasing desire for something more meaningful.
I realized I wanted to be an entrepreneur just like him and try and do some good along the way.
As for the type of business, my two sons were really the inspiration. They were both diagnosed with Celiac disease at a young age, and after all those years of buying pre-packaged gluten-free food, I began to notice how unhealthy it typically was — filled with more fat, sugar and calories.
Frustrated with what I could find, I caught onto the cauliflower craze that was sweeping the internet. I made cauliflower crust pizza for my boys one night and they really liked it. Then they asked for it again the following week and, honestly, I said no.
Making it took too much time and effort after coming home from a long day at work. I promised them I would find it somewhere. I looked everywhere to no avail. Then, I did some research and realized it was a viable idea.
What first steps did you take to launch the business?
The very first thing I did — literally on the day I made the decision — was to sit both my boys down at the table and have them listen while I made my first phone call.
I wanted them to see firsthand that it's never too late to follow a dream or bet on yourself.
After that, things moved quickly. I hired consultants, invested in technology (including trading in my PC for a Mac), commissioned some research, and got to work.
What obstacles did you face as a startup, and how did you overcome them?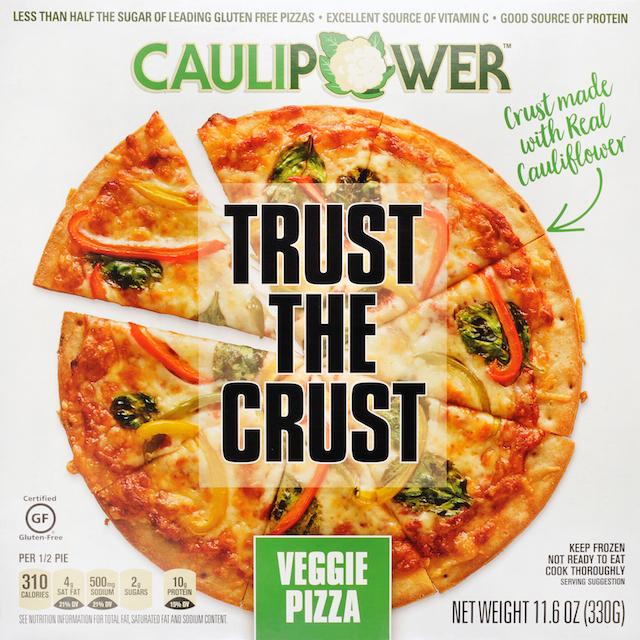 The industry has some unique challenges. It's been done the same way for many years, which makes it incredibly difficult for an outsider to come in and try and do things differently. Learning the terminology and acronyms was like learning a new language. At times, it still is.
I would say the biggest challenge when you're an entrepreneur is the realization that no one cares as much as you do.
In this industry, you need to rely on a tremendous supply chain network to get things done. At times, it's frustrating to see how long things take when your dreams and dollars are on the line. I have learned patience and tried to build personal relationships through sharing my story.
How did you identify your niche in the market?
I was really drawn to the idea of taking something that was born on the internet because people wanted it and couldn't find it in the marketplace. I became thoroughly enticed with the idea bringing those food hacks to life.
I actually just tried to do what all the best business minds tell you: find a hole in the market and fill it.
As a frequent buyer of pre-packaged, gluten-free foods, I knew how they were filled with a lot of junk and not many nutrients. More and more people are choosing to eat gluten free — the need to provide more nutritional options will continue to grow.
Tell us about your business model.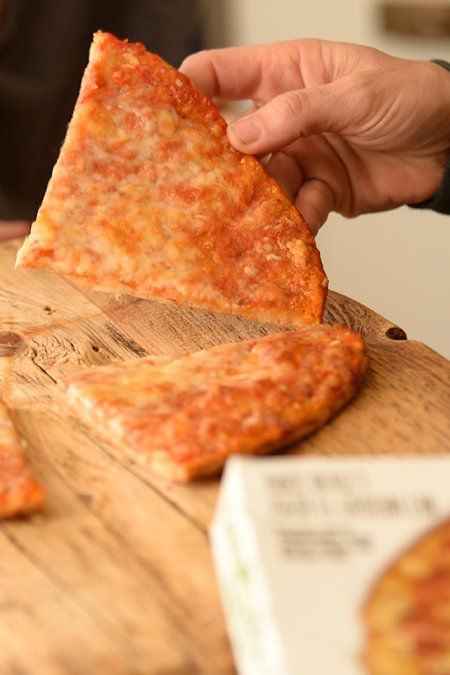 The research shows that this market goes beyond the so-called "gluten-free lifestyle" to all of us. For example, nearly four out of five respondents indicated that they would like to find a pizza that tastes great, but is healthier than the current offerings — and a similar percentage would like to increase their intake of vegetables, but only 14 percent identified as eating "gluten-free."
CAULIPOWER pizza is currently available at select Whole Foods in California, Arizona, Nevada and Hawaii, Bristol Farms and on Amazon.com. In the coming months, you'll begin to see our product rolled out nationwide.
What are the goals for your business?
My vision for the company is to advocate for accessible nutrition.
I want people to know that they don't have to sacrifice taste for nutrition and that eating healthy doesn't need to cost so much more.
As part of its mission, CAULIPOWER proudly supports OneSun and the fight against childhood obesity by contributing to the creation of vegetable gardens at underserved schools throughout the country. These gardens become real-life learning laboratories for students to learn what it means to be healthy.
Goals and philosophy
What's your guiding business philosophy?
Do something meaningful. Always. It's the responsibility of business to try and make the world a bit better, just like everyone else.
What three words epitomize success in your book?
Escape Your ComfortZone (I think I cheated on word count, but you get the gist).
What strengths do you bring to the table as an entrepreneur?
After working in marketing for so long and helping to launch a number of brands and products, I am now on the other side and can finally take some of the advice I have given others.
I think starting my career as a journalist and eventually working at a PR agency served me well because of the constant exposure to a wide range of clients and industries. I always used to tell people, the day you stop learning is the day you need to leave. I love what I'm doing now because I learn something new every day. It's exhilarating.
Where do you see your business in five years? Ten years?
I'd like to have a range of products in a number of countries with new gardens sprouting in schools everywhere.
Products and tools

What online tools do you use for your business?
I have been a big fan of GoDaddy products (domain, email), and I'm not just saying that here. Seriously, the instructions have been so intuitive and when you need a bit of help, the 24-hour support is key.
In fact, the people I spoke to in GoDaddy support always asked me what my product was and seemed genuinely excited when I told them. One guy in support told me how much he loved hearing about ideas being born each day — I very much believe him.
How do you use each of these tools and why is each important?
All my employees get a GoDaddy email address. Fortunately, I've had quite a few.
What difference have these tools made to your business?
Teams are virtual these days. It's nice to have that connective tissue linking us to our brand.
Advice and personal
What's the most valuable lesson you've learned since starting your business?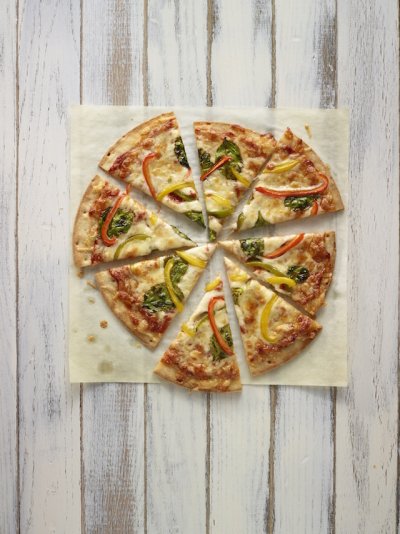 Don't try and hide being the little guy/gal. Some people will root for you just because you are. When I started, I tried to hide how new of an entrepreneur I was especially in light of how many enormous companies there are in the food space.
What I came to realize, however, is that many people respond to the journey of an entrepreneur. At many times, several took a bet on me and have been cheering me on each step of the way.
What's your best advice for other entrepreneurs?
Never be afraid to bet on yourself. If you don't, who will?
Also, execution is a strategy. Don't let anyone tell you otherwise. Sure, lots of people have good ideas, but it's the ones that people actually execute upon that become something memorable.
How do you unwind?
Spending time with my sons.
Was there a turning point in your life that led you to where you are today?
In terms of business, I would say ringing the cash register in my father's store starting at age 5. I remember one time a diabetic man came into his store and was having a seizure. My dad ripped open a box of chocolates and gave it to him as he slowly became stable. The customer tried to pay him, but he wouldn't take it. Be human first. Business will follow.
How do you balance the needs of your business with your personal life?
I have learned to incorporate my sons into the business so they get a real-life learning laboratory and I get free help. I brought my oldest to a business meeting and my youngest will be working at two upcoming conventions in our booth. His shirt will read, "My Mom Created CAULIPOWER for Me!"
Thanks for taking the time to talk with us, Gail! You can check out Caulipower at Caulipower.net or follow them on Facebook, Instagram and Pinterest.