Construction industry trends to watch
With construction starts expected to increase by 4.8 percent in 2018, it looks like it's going to be another solid year for the industry. As always, competition is stiff, so it pays to stay in step with the latest thinking. Here are the construction industry trends to watch.
6 construction industry trends to watch
It should come as no surprise that construction industry trends are more technological than ever before. Here are the top six.
Virtual reality in construction.

Stronger and smarter construction.

Building information modeling.

3D printing.

Modular or off-site construction.

The Internet of Things (IoT).
Keep reading for details on the innovations that are transforming the building industry.
1. Virtual reality in construction
Since its commercialization, virtual reality  (VR) has been a powerful tool that presents many opportunities to contractors and builders. Virtual reality will rapidly replace the photo and video tours now used to showcase the final product.
Virtual reality could be one of the most important construction industry trends in 2018.
So instead of a customer watching a video of what will be the finished product, now companies are using VR. The technology allows them to present never-seen footage and measurements of the property, offering a more realistic visual impression of what the buyer's finished property will look like.
VR offers advantages and possible combination with other strong industry trends such as BIM and training. Some companies use virtual reality during their training process so their crews get a more realistic idea of their working environment.
2. Stronger and smarter construction
The aftermath of natural disasters is increasingly visible and costlier than ever. Every year there is the same argument: whether to adjust the building codes or not. Rather than adjusting the codes, the industry will start building smarter.
In 2018, builders and contractors will build smarter by using new products that can resist natural disasters or that can be repaired easily.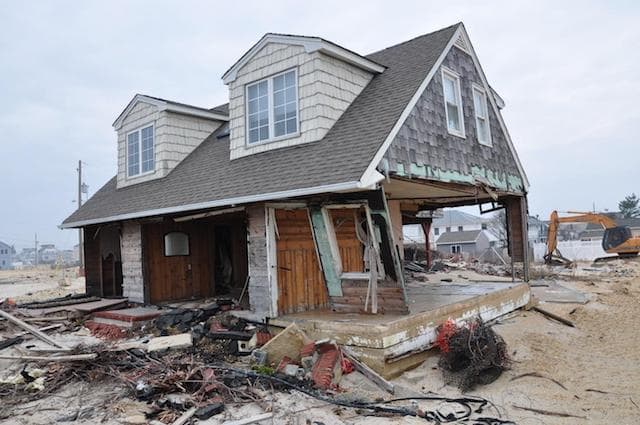 Concrete and steel beams are still the most durable against wind, fire, and flooding but aren't earthquake resistant. Some recent developments designed to make buildings better able to withstand nature and accident include:
Specially aerated concrete, rigid board and flexible blanket systems to retard fire.
Rubber shock absorbers, viscous dampers and friction dampers built into foundations in earthquake-prone zones.
Hurricane-proof flat-pack homes made from materials like cork.
The industry is about to see a rise in resiliency and hardening of our structures rather than developing new communities. Special attention will be given to coastal and low-lying areas as well as new redevelopments.
3. Building information modeling
Building Information Modeling (BIM) is a 3D model-based process that's quickly evolving into a critical necessity for architects, engineers and builders. BIM is now almost a standard requisite to bid on federally funded projects.
The construction industry's interest in BIM can be tied to these benefits:.
Improved productivity
Reduced conflicts and changes during construction
Saved time and money through clash detection
As teams become global, BIM also brings cohesiveness to projects, going beyond just collaboration to better project integration, progression and error avoidance.
4. 3D printing
Technology plays a leading role in the latest construction industry trends. This includes the use of 3D printing to create everything from small concrete pads to bridges and entire buildings. The benefits to builders include:
New design possibilities
Improved project planning through modeling
Lower materials and labor costs
On-site production of spare parts
Reduced safety incidents
In addition to 3D printing, mechanical tools and self-driven equipment will be increasingly critical to large developments, making building automation an important trend for the industry in general.
5. Modular or off-site construction
Modular construction allows for a faster building process, reducing the schedule of a project without sacrificing quality. In addition, safety increases and the level of coordination is reduced, as the project can be managed remotely with fewer contractors on site.
Modular construction might even be used to alleviate the labor shortage somewhat.
By using off-site construction, the general contractor is saved the time and expense of hiring temporary labor that will then have to be let go. Another advantage is that building owners can ask their preferred modular or prefab company to deliver a unique product based on their specs and requirements.
Some pre-fab companies are using the Just In Time (JIT) concept to reduce their inventory costs and manufacture in more controlled environments, while paying attention to the quality and effectiveness of their workforce. 2018 will bring new opportunities for the modular industry, expanding beyond traditional residential or commercial modular construction.
6. The Internet of Things (IoT)
The Internet of Things is a term used to describe the trend toward implanting chips in everyday objects so they can send and receive data from the internet. Sensors placed on production lines, for example, can increase efficiency and reduce waste by alerting staff when something is working improperly or needs servicing.
The IoT offers similar benefits to builders during the building process and will keep changing the industry as more tools and equipment are connected to the internet.
Geofencing, drone inspections, GPS accuracy and collaboration during the construction process — all will enable builders to work more safely and efficiently.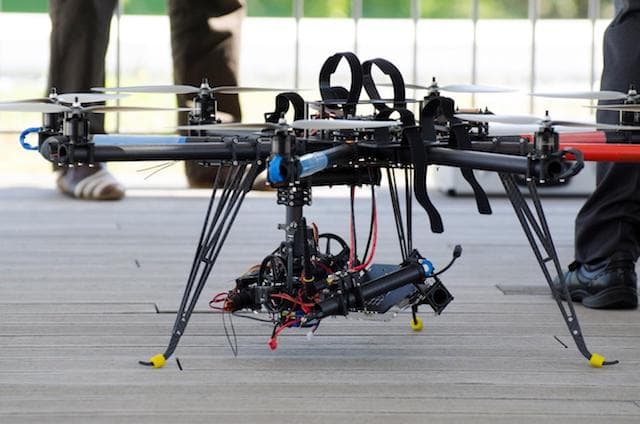 Companies are starting to look at having their own dedicated servers to manage the amount of data being shared and stored on a daily basis. Snapchat, Instagram and other apps are creating a demand for more digitized and photo-oriented progress reports. The construction industry trend is to use more images, visuals and videos to capture the necessary level of detail — not only for crews but for customers as well.
Tech dominates construction industry trends
From smart construction to virtual reality and drones, technology is transforming the construction industry. As research into many of these technologies advances, the cost of use will likely drop, making them accessible to many. Keep your eye on these six trends — adding even one to your construction process could improve quality and speed, while reducing risks and errors on the job. It could be the edge you need to pull ahead.
Just starting your construction company? Read "Great domains for builders, real estate agents & other property services pros" for all you need to know to get the right web address for your business.
Image by: Dmitri Popov on Unsplash