Create & Cultivate Seattle recap
If a day of networking, interacting with lifestyle brands, and soaking up business advice from women entrepreneurs and influencers sounds like fun, then Create & Cultivate might be up your alley. I attended the most recent Create & Cultivate conference in Seattle with our GoDaddy events team. Here's what I learned.
According to the C&C website, "Create & Cultivate is a movement for women looking to create & cultivate the career of their dreams." It holds several conferences a year in major U.S. cities and pulls in about 800 attendees, a strong speaker lineup and an impressive array of brands.
Who is Create & Cultivate for?
The target audience is up-and-coming entrepreneurial women who love all things digital. Most of the women I met would probably be considered millennials, but there were also women with a bit more life under their belts (myself included). I met women who work in events, tech, the arts, the food and beverage industry and health and beauty care. Some are running thriving brands, while others are working day jobs and exploring new opportunities on the side.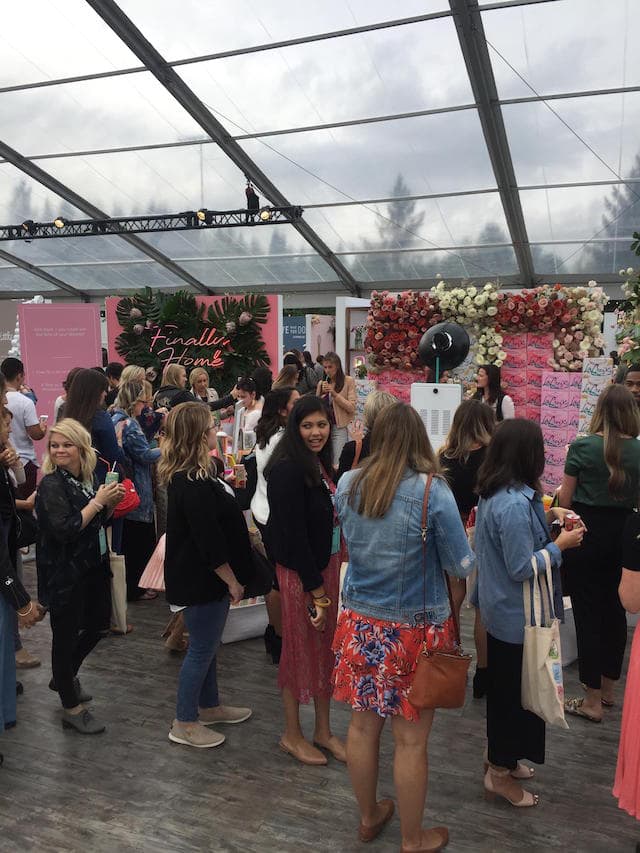 The crowd was definitely dressed for success. Many attendees had a keen interest in fashion, but it didn't feel intimidating for the less sartorially inclined.
The women in attendance were confident and unabashed about expressing their personalities. I saw lots of fun hats, statement pieces and unexpected combinations.
Create & Cultivate Seattle offered two tracks — one geared toward entrepreneurship, the other toward content and social media. At GoDaddy, I market products designed for small business owners, often via content, so I enjoyed the opportunity to catch bits from each track when I wasn't chatting with attendees in our GoDaddy booth.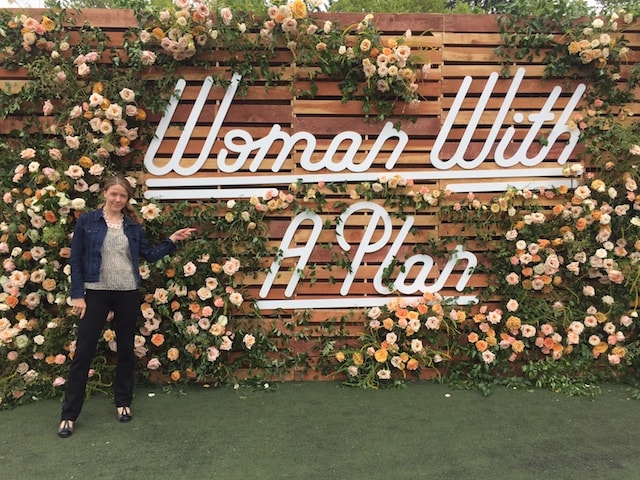 The Create & Cultivate Seattle setting
On Friday night, attendees were invited to a happy hour event at The Riveter in Seattle's Capitol Hill neighborhood. The Riveter is a community of changemakers with the goal of empowering women professionally and personally. (Their space and events are open to like-minded men as well!) It's a community that integrates a co-working space with wellness classes, networking opportunities and educational seminars.
At happy hour, I had the chance to mingle with some really interesting women. If you attend a future Create & Cultivate conference, I recommend the happy hour, because you'll already have some new friends to greet the next day. If attending a networking event solo freaks you out, you're not alone. Look for other people who don't seem to know anyone, and have a signature question in your pocket. My current favorite is, "So tell me — what's your story?" It's a little less prescriptive than, "What do you do?" And not everyone wants to be defined by their job.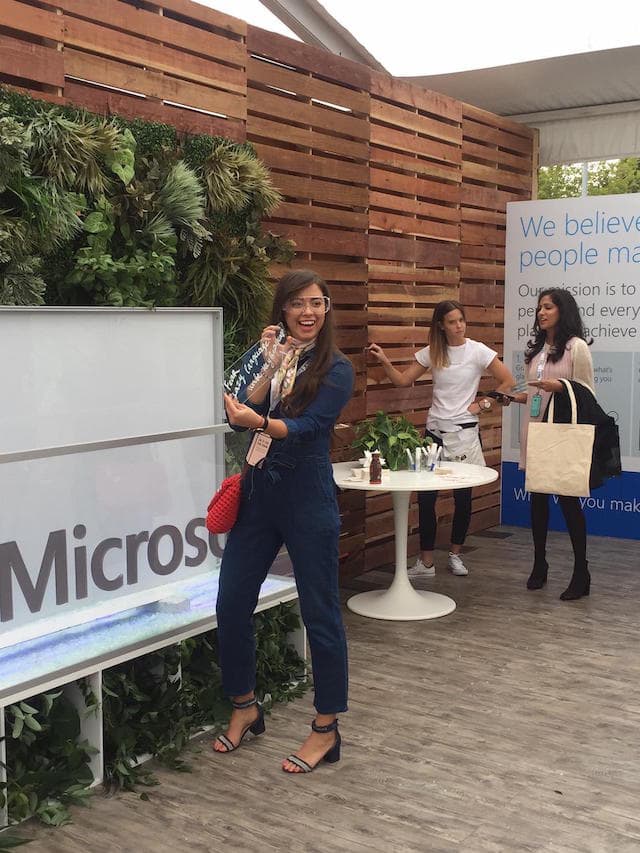 The main event on Saturday was held on Microsoft's Redmond Campus — an impressive place indeed. The Create & Cultivate site was chock full of fresh flowers, Instagram-worthy photo backdrops, beautiful treats and swag-stocked sponsor booths. Attendees could sample beverages, have their hair styled, and literally break glass at the fear-smashing booth hosted by Microsoft.
In the GoDaddy booth, we offered free headshots, and one attendee asked: why headshots? At GoDaddy, we're all about helping people build their online presence (think domains, websites, email), and a professional headshot can be a nice touch on your website and social media profiles. We delivered the new headshots to attendees almost immediately via Twitter, text or email. Some attendees even received a tweet with a personalized GoDaddy GoCentral Website Builder as a fun surprise.

Key takeaways from Create & Cultivate
There was a lot to take in at Seattle's Create & Cultivate event, but here are some key highlights to remember:
Millennial women are more excited about Instagram than any other social network. (Follow Create & Cultivate here.)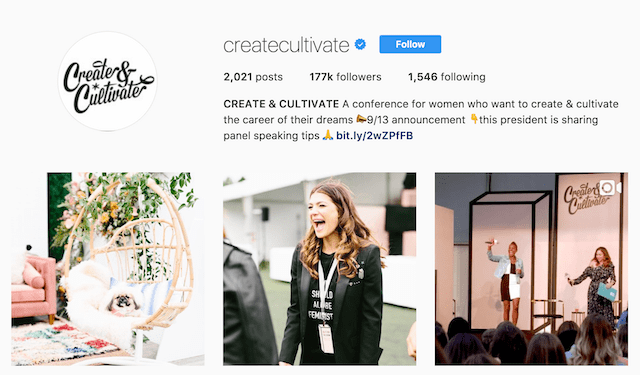 Women can build exciting, fluid careers that include corporate work, side hustles and self-employment. Many speakers shared stories of personal reinvention. "It took me until I was 30 to realize I'm an artist. I thought I was just moody," says balloon artist Jihan Zencirli.
The key to work-life balance? "Be passionate about your mission," says Jess Barron of LIVESTRONG.COM. Her mission? Helping people.
To build a strong social brand, take the time interact with your fans and followers personally. Food blogger Gaby Dalkin spends a couple hours on this every day.
Oh, for the love of humanity. "The more human you can make your brand — even if it's a big brand — the more successful you'll be," says Ellen Bennett of Hedley & Bennett.
"It's okay to prioritize your family, or yourself," says self-care advocate and super boss Molly Moon Neitzel of Molly Moon's ice cream. Another gem from Molly: if someone can do something 70 percent as well as you can, delegate. It's good for you, and it gives them the opportunity to grow.
You don't necessarily need to be on every social network — consider your resources, according to Koel Thomae of Noosa Yoghurt. It might behoove you to be really great at one thing.
Sometimes, customers know exactly what they want to buy. When creating new products, April Foster of Inked Brands often throws two mockups on social media and lets her fans weigh in.
Rough prototypes can open doors. Mica May of May Designs says, "I'm launch-before-you're-ready queen." She has showed up at potential customers' doors with a prototype, and it worked!
Tech products need to fit into the customer's lifestyle. This is a guiding business principle for Rian Buckley, who went from denim model to Fitcode founder.
Follow your customers home (maybe not literally). "What are they doing with your product?" asks Heidi Gibson of GoDaddy and The American Grilled Cheese Kitchen.
Potential customers are everywhere! "Every conversation is a focus group," says Ariel Kaye of Parachute Home.
When you need someone else to approve (or pay for) your creative ideas, pitch them in a way where they can't say no. The key, according to Angela Sumner of Refinery 29, is to show how your idea will make them money.
Somewhere, there's a place where they already need you and your creative gifts. They probably don't know that it's you they need. Your job, according to writer and actress Zelda Williams, is to find that place. Also, sometimes, deep-dive multi-tasking can spur creativity (e.g., listening to everything a composer ever wrote while you're working).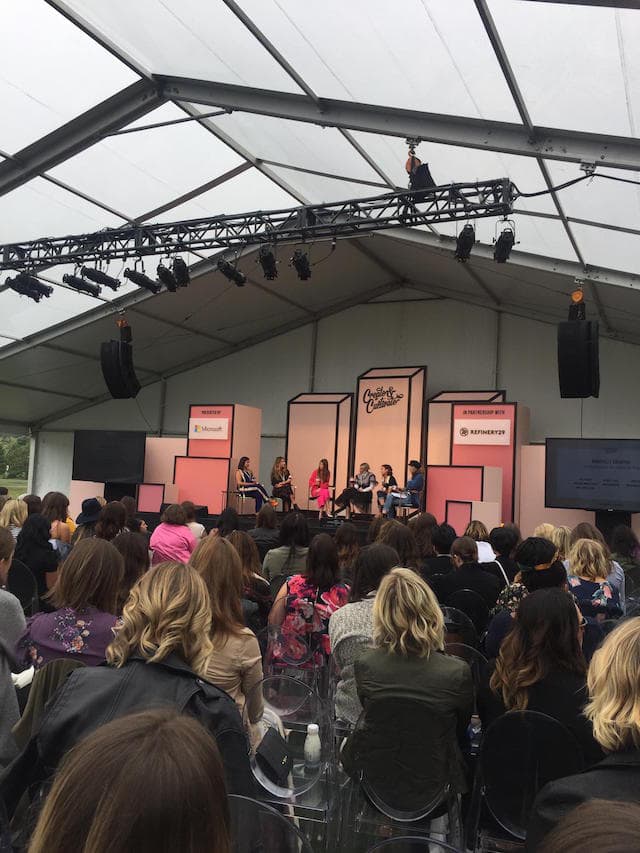 Don't dilute your voice. Do your thing. Web and television superstar Issa Rae had to wait for the right opportunity to come along — her own HBO show. And when it comes to building a diverse workforce, she hopes more hiring managers will take a risk on someone who doesn't have experience (so they can get experience).
Your data should benefit you, think Whitney Casey and Brooklyn Decker (the entrepreneurs behind virtual wardrobe platform Finery). Look for more tech startups founded by women, even if they need to invent an imaginary co-founder named Keith.
Learn how to take a compliment and actually appreciate it. The multi-talented Mandy Moore says she's just recently allowed herself to do this. When someone says they love her show "This is Us," she takes the compliment with grace and gratitude.
Thanks again, Create & Cultivate
Kudos to founder Jaclyn Johnson, editor in chief Arianna Schioldager and the entire Create & Cultivate team for putting on a polished, well-orchestrated event. If you enjoyed this recap, visit the Create & Cultivate website for information about upcoming events, career advice and videos of past speakers, such as Jessica Alba and Gloria Steinem.