Dayna Steele chats with Greg Kihn about rock, 'riting and a righteous career
Looking for motivation? Wondering if you can do it all? Trapped in career jail? Let a good old fashioned rock 'n' roll star inspire you … The name Greg Kihn has come up several times in different conversations over the last couple of months — enough to make me Google the '80s rock icon and find out what he was up to.
If you were around during '80s rock, the songs Jeopardy and The Breakup Song (They Don't Write 'Em) were standards on rock radio, as were the corresponding videos on MTV. Greg shares this little tidbit about writing The Breakup Song:
"We had a recording session that day so we went in with only half the lyrics. So I start filling in with, 'Ah ah ah ah ah ah ah ah.' I get back in the studio expecting an earful and the guys say, 'That's the deepest lyric you have ever written. Do it like that every time!' Now people all over the world, in any language, walk up to me and say, 'You're the Ah ah ah ah ah ah ah ah guy!'"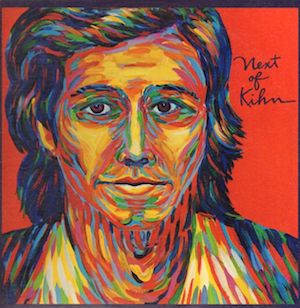 As a rock radio personality in Houston, I played both songs by the Greg Kihn Band often. And Kihn's album covers never ceased to make me smile. While the song played, I would try to think of more catchy titles that included the name "Kihn," but I think he has covered just about every possibility. Here are just a few:
Reconnecting with Greg Kihn
The last GoDaddy piece for The Rock Business, "December People — Helping charities and spreading holiday cheer with good music", featured Robert Berry, who also plays with Greg Kihn. So he made the requested introduction to Kihn's people and I ran with it from there.
After a few false starts —the first time Greg's Skype was acting up and the second time the audio didn't work on mine — we finally got together (with sound).
The third time was the charm with this bundle of energy, passion and rock knowledge.
I've interviewed hundreds, if not thousands, of rock stars and musicians over the years. Greg Kihn stands out as one of the most gracious, happy, intelligent and easygoing rock musicians I have ever met. I have to admit — it was fun to do this three times before it finally worked!
Kihnsider this
Several years ago, on my way to the airport from a speech  somewhere in the USA, I came across a Top 40 countdown hosted by Greg Kihn. My first thought was, "I wonder if it is THE Greg Kihn." As I prepped for this interview, I discovered it was him. In addition to being a successful recording artist, he's been a radio personality, an award-winning author, and a painter (as in houses and odd jobs).
When Greg was 17, his mom surprised him by sending in a recording to a contest — a recording he had made in her shower (good acoustics). He won first place and took home a few items that would change his life and set his path: an album collection, a guitar and a typewriter.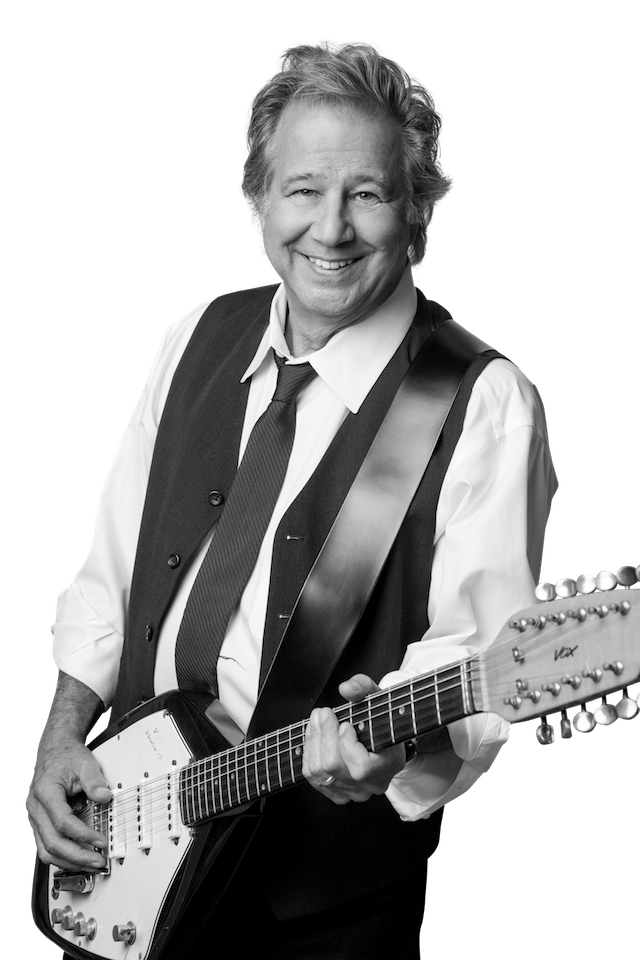 After graduating, he headed to San Francisco with guitar in hand, supporting himself with the aforementioned painting and odd jobs. He would play the guitar whenever and wherever he could. After being turned down by numerous record companies, he got together with local artists and they created their own recording. We take this for granted now as we can self-publish books, share tracks on iTunes, and shoot our own movies. It wasn't so easy then — but Greg's persistence paid off with hits, eventually earning him a spot on Playboy Records.
And that time I heard him on the radio? He filled in for a vacationing friend in 1996 at San Jose's classic rock station KUFX-FM, "The Fox." After a year, he was moved to morning drive and commanded that seat for over 17 years.
Greg Kihn fun fact: Joe Satriani played with Greg Kihn early in his career and earned extra money as a guitar teacher for Greg's son — who now plays in his band.
As if this wasn't enough to keep him busy, this rock star with an active imagination writes novels. His first novel, Horror Show, was nominated for the prestigious Bram Stoker Award for Best First Novel. That was followed by Shade of Pale (1997), Big Rock Beat (1998), Mojo Hand (1999) and many more. See the full list here. He continues (or kihntinues) to write short stories and was contributing editor to Carved in Rock, a compilation of short fiction by musicians including Pete Townshend, Joan Jett, Ray Davies and Kinky Friedman. Greg is currently working on a screenplay for a film.
Q&A with Greg Kihn
We talked about all this and more during our video chat (be sure to watch it). A few highlights:
Q: What is the one thing you do every day for success? It takes a lot of things every day, but if you had to pick one, what would it be?
A: "Write. I write every day, usually in the morning. Sometimes I just write a laundry list or a stupid story or a piece of a short poem or a snatch of a lyric or something. Just write."
Greg takes inspiration for his writing from something Kinky Friedman told him: "Write it even if it sucks."
He's been with his business partner and manager for 30+ years — unheard of in most businesses, definitely unheard of in entertainment.
Q: What do you attribute that longevity to?
A: "We're not afraid to speak our minds. We're both pretty easygoing guys, we don't panic, we always stay cool and grounded."
Kihntinuing the hits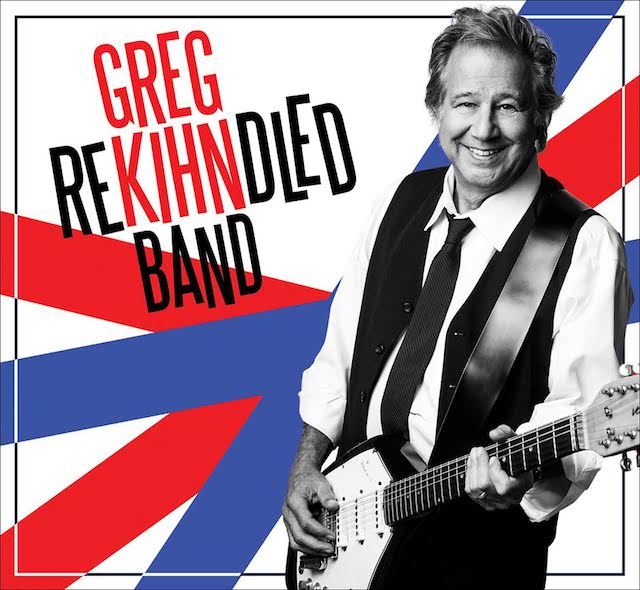 The Greg Kihn Band is back with a new album and on tour this summer. The lineup includes Greg's son Ry Kihn on lead guitar, David Lauser (from Sammy Hagar) on drums, Dave Medd (from the Tubes) on keyboards, and Robert Berry (from Hush) on bass.
Check out the Greg Kihn Band summer tour schedule here.
Keep' em coming, Greg — the hits, the tours, the books, and more! You are never too old to rock and roll. Or start a new business. Or write a book. Or develop a screenplay. Or …