How to prepare your email subscriber list for the holiday season
This article was originally published on Nov. 5, 2019, and updated on Oct. 6, 2021.
Isn't it hard to believe that the holiday season is upon us again? It feels like just a few weeks ago we were throwing off our sweaters and digging out sandals for the summer. Our snow shovels and winter hats have been collecting dust, unused and stored for cooler weather. It's time to start pulling out the winter gear and, similarly, now's the time to prepare your holiday email subscriber list.
7 steps to prep your email subscriber list for the holiday season
So, before you gear up to send out your Black Friday messages, let's get your email list and email strategy ready for holiday sales with these seven steps:
Ready? Let's jump in.
1. Clean up your email subscriber list
The first thing to do to get your email list ready for holiday promotions is to clean up and remove inactive subscribers.
Think of it like doing a deep clean before you start putting out the holiday decorations.
Start by segmenting your list into people who haven't opened in more than 90 days. If you haven't emailed in more than 90 days, then you'll need to start with people who haven't opened in the 90 days before that. It could even be up to a year since they last opened.
Next, you'll send that group of subscribers a special series of emails to ask if they still want to hear from you.
These messages should be short and to the point.
You can use humor to encourage open rates if it works with your brand. Remember, your subject line is very important for these messages. They can't click to stay on the list if the subject line doesn't get them to even open the email.
Here are some sample subject lines:
Long time, no see!
Is this goodbye?
We miss you
Was it something we said?
Do you still want updates from us?
The content of these messages should be straight-forward with a single call-to-action: Click here to keep getting our messages.
Communicate the benefits of staying on the list, whether that's access to exclusive sales, notifications about new products, or never missing an episode of a podcast or blog post.
Send at least three re-engagement messages to this segment of the list, removing anyone who did click to stay on the list from the segment.
After sending those three emails — if they never clicked to stay on the list, remove them. This might be painful if you're focused on list size, but a smaller list size actually helps with your engagement and deliverability.
You're paying to send them emails that are ending up in spam folders and trash bins, all while hurting your deliverability to the people who really want your messages.
Time to let them go.
Related: 6 holiday email campaign tactics to compete in crowded inboxes
2. Get new email subscribers
After you've bid farewell to some unengaged subscribers, it's time to build your list back up. You'll do that in a few different ways, including collecting up all the subscribers you have across multiple systems, testing your email subscription forms for any leaks, and running campaigns to get more subscribers.
Let's take a closer look at each of these processes below.
Gather all your subscribers in one place
If you're like most business owners, you're collecting contact information from your customers in several different places, like your eCommerce system, your landing page software, your CRM, and even your social media accounts. Remember all those email addresses you collected when people wanted to join your Facebook group? Did those addresses actually make it to your email system?
Collect up all those email addresses that you have explicit permission to use, and add them to your email list.
Related: Beginner's email marketing guide for small businesses
Test your integrations and forms
Next up, test your integrations and forms to ensure that the people who are joining your list are actually making it onto your list. A good way to test is to use a special email address so you can track each form individually.
Rather than create a bunch of free accounts, you can modify your existing Gmail email address, for example, and still check whether or not you receive your test messages. To illustrate this, your email address might be hikingfan@gmail.com. You can add a plus sign after the first half (before the @ symbol), and any words you want after, ending up with something like hikingfan+reddit@gmail.com.
This is really handy if you've got several different lead magnets or signup forms to test. Examples of these test addresses might look like this:
hikingfan+footerform@gmail.com
hikingfan+popup@gmail.com
hikingfan+leadmagnetA@gmail.com
hikingfan+leadmagnetB@gmail.com
Just don't forget to delete all of those dummy subscribers after you're done testing!
Ask to be allowlisted (or ask for a reply!)
One way to get your subscriber list ready for the holiday is to ask your new subscribers to allowlist your email address or add you to their address book.
Another way to get allowlisted is to have them reply to an email from you. Most ISPs will automatically add an email address to the address book when you've sent them an email. By simply asking a question — like "What is the biggest problem you're facing" or "Which is your favorite style" and asking for a reply (instead of a click), you can improve your deliverability, strengthen your relationship with your subscribers, and get some customer feedback all at the same time.
Re-share your opt-in to encourage new subscribers
Once you're sure that your opt-in is running like a well-oiled machine, it's time to share it with the world to get even more subscribers. Here are a few ways you can share your opt-in to get new subscribers.
Share on your social media profiles
This includes Facebook, Twitter and Instagram. You can share as a post as well as in your header image.
Related: A beginner's guide to social media for small business
Post in related and appropriate Facebook Groups (as allowed)
If you're a member of a Facebook group that allows promotions, share your free opt-in.
Related: Make social media and email marketing work together
Pin it
Pinterest can be a massive traffic generator, especially around the holiday season. As a matter of fact, 72% of pinners say Pinterest inspires them to shop when they aren't actually looking for anything. Your freebie can be just the hook they need to start buying from you.
Update your website
If you're already promoting your website on social channels and ad campaigns, make sure your opt-in lead magnet is easy to spot. If you're looking for ideas to promote your lead magnet, check out 70+ ways to promote your email opt-in.
Pair up for a collaboration
The holiday season is also a great time to partner up with other businesses that have similar client profiles. You can create a collaborative product, or simply promote each other's products to your own lists.
Remember — you can't exchange email subscriber lists (that's strictly against CAN-SPAM regulations), but you can certainly tell your customers how great the other person's products and services are.
Another great option is to create a buyer's guide that includes products from multiple businesses. You can create it once, and then have everyone share it because their products are featured!
Related: How to make a buyer's guide
Ask for referrals
Another easy way to build your email list is to ask your existing customers to invite their friends to shop with and buy from you. We all have an innate desire to display what we've learned, found, and discovered.
One of the best ways to encourage your customers to share is to give them something to give, and something to keep.
This can be a special offer for each of them, including a discount for their purchase, free shipping or even a gift with purchase.
Asking for referrals doesn't just have to be for the holiday season. You can build an automation system that works with a specific segment, like automatically asking for the referral after someone makes their fifth purchase.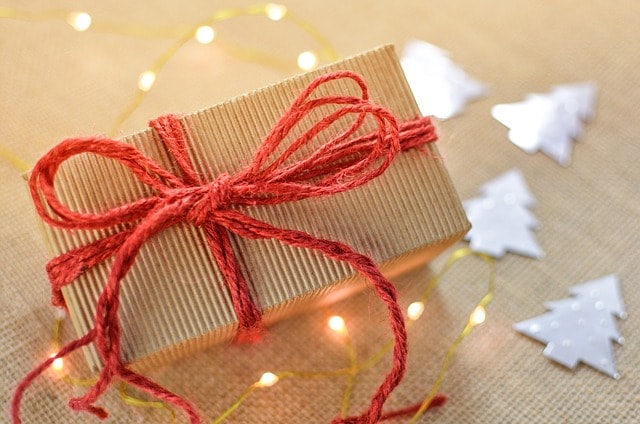 3. Build new email segments
Now that your list is clean, and you're beginning to grow your subscriber list, it's time to dig into your email system and build new email segments.
An email segment is a collection of people from your email list who meet certain criteria.
Here are some of the most popular segments in eCommerce marketing, and what they mean:
Big spenders: These are the people who have purchased the most from you — often the top 5% to 10%. You can target these customers with new product releases and higher-priced products.
New customers: New customers are the ones who have made their first purchase from you in the last 30 days. It's nice to reward them for buying from you with a special offer on their next purchase.
Churning customers: These are customers who have purchased from you more than once, but who haven't purchased in an extended period of time — often 60 to 90 days. Verify these timeframes against your average customer buying behaviors. Use a win-back campaign with a special offer, like a free gift with purchase or free shipping, to get them back into buying.
Frequent buyers: Frequent buyers might not always be big spenders. They're often looking for something new or exciting, so send them your latest and greatest!
Specific category buyers: Depending on what you're selling, you may have categories that appeal to specific customer groups. A great example is a clothing retailer that sells for both men and women. You can segment people who purchase only one type or the other and target your promotions accordingly.
Customers by region: When it comes to holiday-centered segments, it can be helpful to group customers into geographic areas, which is especially useful if you're going to have shipping deadlines. This way, you can tailor your emails to warn of upcoming cutoff dates for holiday orders.
Of course, these don't have to be the only segments you create! Your creativity is only limited by the capabilities of your email service provider.
Related: Using customer segments to build lasting relationships
4. Update and fine-tune your automations
This isn't directly related to your list prep for holiday promotions, but it's a really important element of your overall email marketing strategy.
Set aside some time to review all of your running automations and transactional messages to ensure that they're up-to-date, and helping to drive improved conversion rates.
Automations and funnels are a series of emails that are sent based on a customer's activities on your website or in your email list. They're triggered when someone takes those specific actions that you've defined.
A good example of an automation, or funnel, is your welcome series or an upsell series of emails after someone buys a smaller product. When you're reviewing these, make sure they've got relevant dates and offers that align with your upcoming holiday promotions.
And don't forget to check your links!
Before launching your holiday promotions is a great time to build upsell and cross-sell automated messages. Cross-sell products fit into the category of "People who bought this also bought," while upsells are often accessories and services related to what they bought.
These messages help your customers fill their holiday gift bags and stockings with goodies from your store, based on what they already know and love.
Plus, those automated messages can help you sell more year-round!
5. Superpower your transactional messages
Transactional messages are also emails that are sent based on someone's activity. The difference is that they're related to their specific shopping and purchasing activities.
Transactional emails include order confirmation messages, shipping confirmation, and delivery confirmation. It can also include abandoned cart emails.
If you're not already sending abandoned cart emails, this is the time to turn them on. An estimated 70% to 80% of eCommerce shopping carts are abandoned, and abandoned cart emails can recover anywhere from 3% to 12% of those transactions.
Not sure how those numbers affect you? Here's how that could impact your bottom line:
Completed orders per month: 100
Average order size: $100
Estimated abandoned carts (75%): 300 cards abandoned
Abandoned Revenue: $300,000
Recovered Revenue (3%): $9,000
And if you think your transactional emails have to be 100%-related to their current purchase, think again! In these messages, you can include cross-sells (other products that customers who have purchased this have also bought) and upsells (including accessories and services related to their new product purchase).
Your transactional messages are also a great place to remind your customers of deadlines, like the last day for ground shipping in time for holiday delivery.
Related: Upselling and cross-selling techniques for online stores
6. Mark important dates on your calendar
Speaking of dates, the last thing you'll need to do to get your email marketing strategy ready for the holiday season is to mark important dates on your calendar — including anything you need to do for those dates, like update messages in your automations and transactional messages.
As an example, in your abandoned cart email, you may add some text or a graphic with your shipping deadlines for holiday delivery, simply as a gentle nudge to remind someone that they don't have a lot of time if they're planning on gift-giving.
After that initial deadline has passed, you'll want to update that text and graphics to promote expedited shipping. And if all the shipping deadlines have passed, then you may want to promote a gift card instead.
And when the holidays are over, don't forget to take all those mentions back out of your automated emails and transactional messages!
Set a reminder now in your favorite task management system or on your calendar.
It's easy to think now that you won't forget it, but after the hustle and bustle of the holidays, updating those messages will likely be the last thing on your mind.
7. Make a plan for the holiday season
Tying into marking important dates on your calendar, making a plan for your holiday emails benefits both you and your subscriber list. You'll be less stressed about meeting your deadlines, and your list will get well put-together emails with plenty of time to make their shopping deadlines.
Things to include in your plan:
Shipping deadlines
One of the biggest challenges around the holidays is shipping deadlines. If your deadlines are too early in the season, you might miss some of those impulse buyers. On the other hand, if they're too late, then you run the risk of a shipping delay ruining the customer's holidays.
Related: Tips and tricks that make shipping easy for small eCommerce businesses
Sales and special offers
While most people are always bargain hunting, holiday shopping brings out the hunters in all of us. By planning your sales, you can encourage customers to purchase earlier in the holiday season — reducing your stress in processing orders and reaching your goals, and their stress in making sure that their gifts arrive on time.
Related: How to use discounts and coupons to increase eCommerce sales
Last chance
Some of the most important dates in your holiday planning are the last chance to arrive for the holidays. You'll need to factor in production time and shipping time for all of your shipping methods.
Related: 5 things you must do now to prepare for the holiday shopping season
Wrapping it all up
There you have it! Seven things you can do right now to get your email list and strategy ready for holiday marketing. Of course, these tips aren't just great for the winter holidays. You can use them for any holiday that resonates with your business, from Valentine's Day to Mother's Day and beyond. Happy holidays, indeed!
Image by: David Beale on Unsplash