Engineering associations: How they can skyrocket your career
As an engineer, your investment in professional growth will directly relate to your career success and overall job fulfillment. Your success depends on much more than just clocking in and getting your work done. For many like you, the key is to join an engineering association.
The more you develop your skills, further your education, and stay on top of the latest developments in your field, the better your chances of creating a deeply rewarding engineering career.
Why invest in professional growth?
Most engineers enter the professional world with little more than a Bachelor's degree. Many other technical professions require multiple degrees before you can even enter the field. Although you might be able to start working right away as an engineer, investing in your education and professional growth is something you'll want to continue doing for the long-term.
The higher your level of education as an engineer, the higher your income level will rise.
But, beyond formal education, there are still numerous other ways you can improve your skills and working knowledge as an engineer. You can obtain various certifications and licenses for example, narrowing your engineering specialty.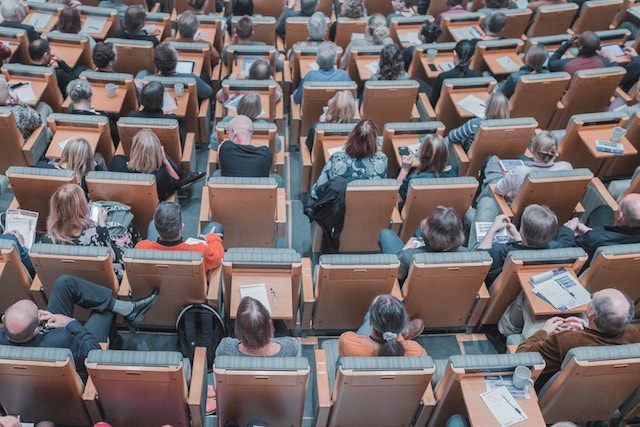 As you can see, investing in your professional growth as an engineer will have a positive impact throughout your career. Plus, there are also some intangible benefits to continued growth as well that will make your career not only lucrative but enjoyable and fulfilling, as you'll see below.
Most employers don't offer professional development programs. They might be able to make recommendations, but the brunt of the effort will fall on your shoulders.
Benefits of continued education
Investing in continued education in the form of engineering associations could result in serious benefits. More income. More respect. These sound nice — great in fact. But, beyond these perks, your career as an engineer means more than these things alone. There's nothing worse than feeling like you're stuck. Perhaps you've been working for the same company and solving the same problems for years. Or, maybe you're just stuck at the same level and can't seem to get past the hump?
Whatever your problem, there is a solution: investing time, energy and money into your professional growth.
By spending time growing your skills, earning relevant certifications and increasing your soft skills, you'll help to build yourself a long and rewarding career. Below we look at a few reasons to invest in continued education.
1. Stay on top of technological changes
Technology affects every industry, and this is doubly true if you're an engineer. The only way to stay on top of the technological advancements in your industry is to be plugged in to the right resources.
This doesn't mean you have to master every new piece of technology that comes your way. But being aware of the changing landscape and being able to see things from a bigger-picture perspective will be incredibly beneficial for your career.
2. Become known as an expert
Who would you rather have perform open heart surgery? A surgeon who's impeccably trained, and up-to-date on the latest advancements in the field? Or, a heart surgeon who went to medical school and called it day? Instead of growing their skills and learning the latest methods, they continue to coast on what they learned years ago.
I think you'd rather go with the first option.
Now, the same can be said for your skills and knowledge as an engineer. Your education should never really be finished. After all, the more you know and the better your ability to apply this knowledge in your work, the higher quality work you'll produce. Plus professional development exposes you to others in your field, who will recognize your efforts. Word tends to spread.
3. Greater career opportunity
Engineers who take control of their professional development are also in control of their careers. The more you increase your practical knowledge and education, the easier it'll be for you to rise in your current position.
Plus, growing your professional network will have a large impact on your success, as you'll be aware of new job opportunities and increase your chance of job recommendations. The equation can actually be pretty simple. The greater your skills, knowledge, and personal engineering network, the better your chances of job success.
And there's one thing that'll help you get there faster — joining an engineering association.
Engineering associations can help
Connecting with a network of like-minded engineers can be a very valuable career decision. One way to speed up this process is to join a professional engineering association.
No one is as an island. Joining a community of like-minded peers is not only helpful for networking, but can help you build lifelong relationships.
A professional engineering association can help you accelerate your career growth and give you resources you might not be able to find elsewhere. For example, most have members-only job boards that deliver job postings to members. Not only that, you'll get access to relevant news, information and educational materials, so you can grow your skills and stay on top of the latest engineering developments.
Online engineering associations to consider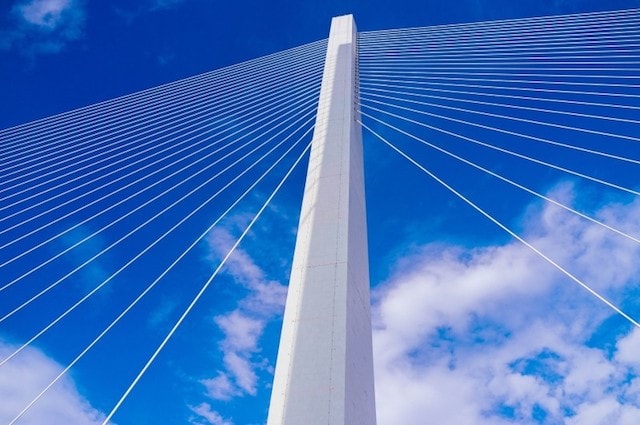 There are numerous groups you should consider. Of course, you'll only want to join those that have a direct impact on your career and relate to your field of interest. Below we look at a variety of different engineering associations you might want to explore.
National Society of Professional Engineers (NSPE)
NSPE helps to promote innovation, professional growth and offers licensing for its members.
The American Society of Mechanical Engineers
This engineering association sets the quality and safety standards for mechanical devices. If you're looking to stay on top of the mechanical engineering industry, this is a great place to start.
IEEE
IEEE focuses on the growth and development of engineers, as well as the continued innovation across the electrical engineering field.
Society of Women Engineers
This organization promotes and supports the education and advancement of women engineers, while recognizing those who achieve success in the field
Biomedical Engineering Society (BMES)
BMES is dedicated to the professional growth of biomedical engineers. It provides educational opportunities, a job network and showcases the latest developments in the field.
American Society for Engineering Education
This association focuses on the implementation and practice of engineering education through conferences, webinars and courses.
American Institute of Aeronautics and Astronautics (AIAA)
AIAA helps to influence the laws and policies surrounding aerospace engineering. If you'd like to stay up-to-date in this field, then this organization is worth joining.
American Society of Civil Engineers (ASCE)
This is the oldest engineering organization in the U.S. dedicated to supporting civil engineers. ASCE offers specialty certifications, salary reports and a job board.
Institute of Industrial and Systems Engineers
This organization is the largest group in the world dedicated to the advancement of the industrial engineering field. Here you'll find an opportunity to network and tap into a deep well of shared knowledge.
Look for engineering associations today
Building a rewarding engineering career starts with you. Hopefully the information above has convinced you of the importance of joining professional groups and given you enough to get started. Whether you're just starting out in the industry or have been working in it for years, joining an engineering association can improve your job prospects and your satisfaction.
Image by: SuperJet International on TrendHype / CC BY-SA