Following up with Sarabeth McElhaney and February Fox
Founder of The February Fox, Sarabeth McElhaney is a lifestyle blogger who covers everything from parenthood to travel and more. After leaving her former job as an editor for local print magazines, she decided to turn her own blog into a business. We first chatted with her in November 2016, and we decided to dig a little deeper to see what prompted her to make the entrepreneurial leap.
Sarabeth McElhaney and February Fox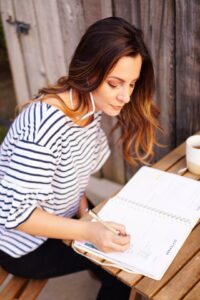 You decided to launch February Fox after the birth of your son to create a sense of community after going remote for your full-time job. It's since become a fantastic lifestyle blog with tons of great information. At what point did you decide to turn this hobby into a profession? Would you consider this a side hustle or something that's on its way to a full-time job?
I was at an impasse in my career where I had no ability to advance and felt unhappy with the trajectory of the company. Working as an editor in print media was my dream job, but I felt exceptionally limited with the topics I was able to write about. I wanted to have the ability to engage with my readers and write about whatever topic popped into my head at any given moment.
Knowing it would take time to monetize a blog, I started writing and networking immediately.
It was difficult balancing a newborn, a full-time job, and launching a website — when 5 p.m. hit, my blogging would begin until the wee hours of the morning.
I left my job roughly six months after writing my first blog post — far sooner than I thought — and The February Fox has very much been a full-time job ever since.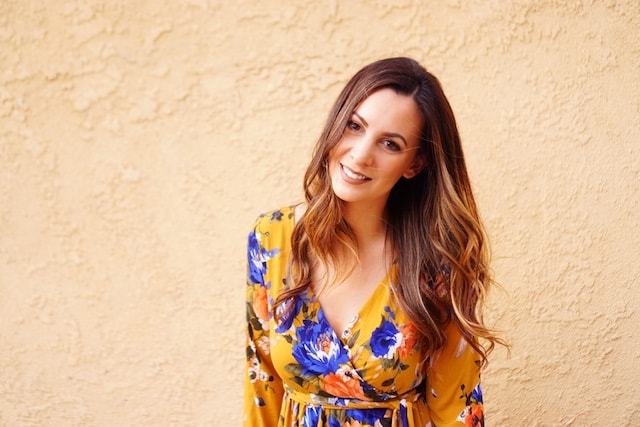 Do you have a dream for where you'd like to see February Fox in the future?
The sky is the limit in terms of readership, so my current goals mostly involve getting to know my audience better. I'd love to get a better read on what they want to learn more about or discuss so I can expand the conversation from there. I'm very open-minded about what content to include, so I guess you could say that I'm letting readers determine my future projects!
What about expanding into new services or learning new skills? Any plans to partner with new people?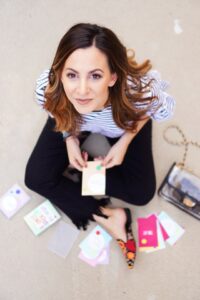 In the past, I've spent a great deal of time coaching friends through the steps of beginning a blog, both in person and virtually. I'd love to write an eBook or put together video courses to compact these tips and tricks into a tidy package that makes it less daunting to start from scratch. I know that my journey would have been much easier with a mentor.
Although I don't usually partner with people on my blog, it's something I'd love to do in the future! It would be a great way to get to know each other's audience hopefully trigger fresh ideas for everyone involved.
Do you have a mentor? If so, where did you find them? What's the best advice you've received?
The fun thing about blogging is that this profession is more transparent than most. Inspiration and learning tools can be found throughout the showstopping blogger community. I found the things that I appreciated most in other websites and thought about why. Did I love how honest the writer was with their readers? Were their recipes easier to follow with step-by-step photo breakdowns?
While I didn't have one particular mentor, I had an entire community.
As for advice, a friend once told me after I thanked her for her guidance that it's better to be a force with other women rather than compete against them. Flank yourself with powerful ladies and you'll all rise!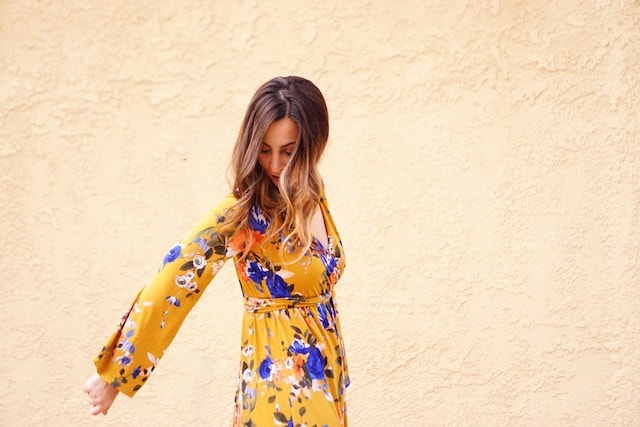 What was the biggest thing you've learned since starting your own venture?
Networking is golden on every level imaginable. As someone who struggles with social anxiety, my hands sweat, my chest gets tight, and I clam up verbally.
I've forced myself into situations of attending events solo or introducing myself to brands, bloggers and readers — even when I haven't felt comfortable enough to.
The experiences I've gained from putting myself out there have worked out in my favor 100 percent of the time. I've gained friends, paid sponsorships, and really useful contacts from a simple reach out. In fact, after using GoDaddy for years, I introduced myself to one of their lovely team members at a conference which landed me here!
What's your favorite part about running February Fox?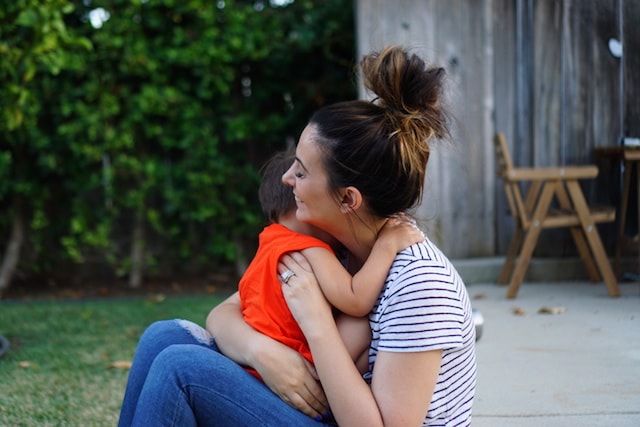 The incredible opportunities that have landed on my doorstep. This past month, I was able to give my Star Wars-obsessed husband the birthday gift of a lifetime with a special screening of Star Wars: The Last Jedi at Walt Disney Studios several days before the film was in theaters! I absolutely cannot wait until my son is old enough to realize how cool it is that he gets to travel the world and try all the latest toys. Blogging has created so many fun experiences for my little family and encourages us to get off the couch and spend some quality time together.
Thanks so much for chatting with us again, Sarabeth! You're truly an inspiration to those thinking of branching out and starting a new venture of their own. If you want to learn more about Sarabeth McElhaney and the February Fox, check out her website and follow her on Instagram, Facebook, Twitter and Pinterest.