GDBIT Showcase: Ava DuVernay filling the gap for African-American independent films
For the month of February, we'll showcase a series of inspirational black people with powerful stories. Written by a member of our GoDaddy Black in Technology (GDBIT) group, this feature highlights Ava DuVernay.
Ava DuVernay — an award-winning director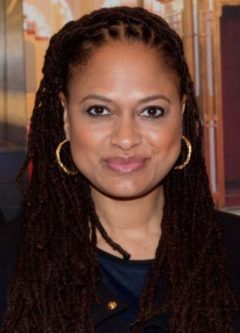 Born in 1972 in Long Beach, Calif., a gifted, socially conscious writer, director and producer, Ava DuVernay worked in film publicity and marketing and established her own agency. Ava went from in-demand publicist to helming her own projects when she saw a gap in the marketplace for non-stereotypical African-American independent films.
After experiencing success with the award-winning documentaries, This is the Life (2008) and My Mic Sounds Nice: The Truth About Women in Hip-Hop (BET, 2010), Ava then released two feature films: I Will Follow (2010) and Middle of Nowhere (2012). Her film dramatizing Dr. Martin Luther King Jr.'s 1965 civil rights march, Selma (2014), was even more critically acclaimed.
Earning massive praise across the board, Ava made history as the first African-American winner of Best Director from the Sundance Film Festival.
In 2016, she directed 13th, a documentary about the criminalization of African-Americans and the U.S. prison system, which received an Oscar nomination for feature documentary.
Challenging stereotypes
Blessed with a huge talent to match her social conscience, Ava excited critics and fans who were proud to join her in championing challenging African-American independent films of depth and substance. She also broke ground on television via a collaboration with longtime friend and mentor Oprah Winfrey for Queen Sugar (OWN 2016–present), and was tapped to direct the film version of the classic children's fantasy, A Wrinkle In Time, making her the first African-American woman to helm a feature with a budget of more than $100 million.
Ava started her career as a publicist, founding The DuVernay Agency, aka DVA Media + Marketing, and providing services for a variety of television and film projects, including Girlfriends (UPN, 2000–06; The CW, 2006–08), Diary of a Mad Black Woman (2005), Dreamgirls (2006) and Cop Out (2010).
Through her career, she noted there was a lack of funding and support for African-American independent films and made remedying the issue her new mission.
Ava is constantly challenging the status quo in Hollywood with her in-depth documentaries and films. These pieces of work often offer viewers a rare, non-stereotypical, onscreen portrait of fully realized, complex, African-American characters.
Ava DuVernay's films have been nominated for a Gotham Award and a Humanitas Prize. She also earned a Grand Jury Prize nomination from the Sundance Film Festival, and Ava herself made history when she became the first African-American to win the Directing Award from Sundance.