Getting smart about credit card access
If you're an entrepreneur who just received their first business card credit, welcome aboard. You stand among the 67 percent of businesses that use a credit card for work-related expenses. Now you're keeping business expenses separate from your personal ones and reaping benefits like cashback or rewards. Good call! However, before you begin swiping (or inserting) that piece of plastic, it's important to implement good credit card security practices — especially with regard to credit card access.
Read on for handy tips on getting smart with your business credit cards, looking at everything from determining who gets access to cards, to tracking expenses and setting up spending limits. You know, all the basics for keeping your business credit healthy.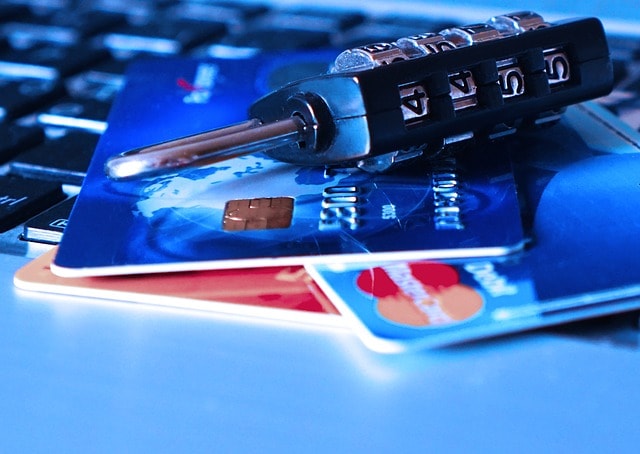 What you should know about giving employees credit card access
Adding an employee as an authorized user of your business credit card is a big deal, regardless of the size of your operation. Handing over credit card access shows there is an understanding and trust between the employer and employee. But, even then, guidelines should be established for credit card security and use.
If you've never set up any guidelines for your employees, here are a few areas to focus on defining:
Put it in writing
Create a written agreement for each employee to sign and follow before granting credit card access. Lay out rules for what they can charge on the account. Determine the spending limit, and how expenses will be tracked and reviewed (which I'll discuss more about in a bit). Depending on who gets access to the cards, you may tailor this for each employee based on of their department's specific needs.
Who gets a card?
This decision is one that every business owner must make based on the character and judgment of employees who get credit card access. If a team member has been acting like they'll jump ship, you might want to avoid giving them a card. Try to allocate multiple credit cards to several trustworthy people, across departments like IT, billing and marketing. Be sure to make arrangements for credit card security with your card issuer, to set up notifications if you are on auto-renew, and if your card is lost or stolen.
Check their credit
According to CreditCards.com, it is not uncommon for some card issuers to check employees' credit before they become authorized users on an account. Find out what the rules are for this kind of process. They might depend on things like how frequently employees' credit is monitored, or whether the business account is included in employees' personal credit histories.
Establishing credit limits and tracking expenses
Key areas in a business credit card agreement include the credit limit and how expenses are tracked and reviewed. Every department in an organization is different, so their credit limits should reflect this. Establish limits on a daily and monthly basis to ensure that spending doesn't get out of control. You may also consider raising limits during months where business is fast-paced, and then decreasing them during a lull.
Just like you would with a personal card, keep track of expenses with your business credit card.
Some cards, like the American Express Plum card, provide spreadsheets and charts that allow you to track and categorize the expenses of employees with credit card access.
If you'd like to keep this kind of information internal, consider creating an in-house system to review expense reports with your teams. Make sure all employees hang on to their receipts in the event of discrepancies, and understand the importance of submitting expense reports on time to ensure bills are paid. Running late on payments does more than ding your business with late charges. It can even reveal which employees were responsible for lagging during a given month — which can, unfortunately, make you see them as liabilities.
Another alternative to granting credit card access
We aren't talking about personal credit cards. In my experience, prepaid gift cards can be fantastic alternatives to handing over credit card access to employees. You'll find these gift cards in virtually any grocery store, in varying increments. With prepaid gift cards, the limits are easily controlled, employees don't need to spend their own money, and if the card is accidentally misplaced, credit card security doesn't become a huge issue.
There's usually a broad area between expectations and reality when you give employees credit card access. Make sure your team knows up front that this kind of privilege is a big responsibility. Let them know how it will be evaluated, the importance of credit card security, and then present alternatives to handling business credit cards, should you need them.
Image by: Visual Hunt