Gift of graduation travel: How to convince travel clients to gift travel to college grads
Graduating college students don't want a leather portfolio, new watch, laptop, or pretty much anything that reminds them it's time to get a real job. What they really want to celebrate graduation and the end of nearly 20 years of being in school — nonstop — is a trip somewhere exciting, maybe even exotic. With that in mind, below you'll find some ideas your travel agency can use to jump on this trend and sell graduation travel to your clients (perhaps the moms and dads of freshly graduated kiddos).
Graduation travel: Way better than trinkets and gadgets
Your travel clients might not even realize travel is an option for a gift idea. Open your clients' eyes up to a new and exciting gift their grad won't hock for student loan repayment money!
Here's some things to consider as you craft your messaging to encourage your clients to buy the gift of travel. As Entrepreneur.com reports: "Some people might say that post-graduation is the best time to go travelling, as you can celebrate all your hard work whilst making the most of your freedom and lack of commitments before starting your career."
They went onto say that "6 out of 10 millennials would rather spend their money on experiences than material things."
It's also worth noting that travel benefits the college graduate because it pushes them out of their comfort zones, can open doors, helps them to be more employable, and broadens one's perspective.
Thoughtcatalog.com put it best by stating, "You'll regret choosing money over experience. 'I regret traveling around the world and having awesome experiences' — said no one, ever … Even if traveling may leave you in debt, it'll only be short term. Eventually you come back, find steady income and settle down. Until then, go out and experience the world while you can."
Finally, CNBC notes, "Millennials are prioritizing their cars and homes less and less, and assigning greater importance to personal experiences." In fact, 72 percent of them "prefer to spend more money on experiences than on material things."
Bottom line — not only is travel better as a gift than a trinket or gadget, it's what college graduates actually want today.
Provide the enriching experience of travel
Selling graduation travel can certainly make you richer, too. You understand that travel is a money-making opportunity, and you're even tuned into the fact that travel is what graduating college students want. What's next?
Decide how you will sell the trips. When giving the gift of travel, the biggest fear most clients will have is choosing the wrong destination or being locked in to specific travel dates.
Enter the travel voucher.
Creating a travel voucher or a gift certificate is the best way your clients can buy the gift of travel someone that doesn't lock them into specific dates or locations.
For example, you could create a voucher in any increment. Charge the client for that amount, and give them a certificate that states the value of it. They can then print or email it to their recipient. Be sure to create a document or page on your website with explicit instructions on how to cash it in.
What's great about purchasing the gift of travel this way is several people can then buy vouchers for one recipient.
Think of it like a travel registry.
Everyone who was planning to buy a gift for the grad can buy whatever amount they want to be used towards the trip.
Your travel agency collects all the money, and sends one giant gift certificate to the recipient. Then, the recipient can work directly with you to plan the dates, times, transportation, location, etc.
Pro tip: Discourage purchases of complete itineraries that have departures, arrivals and everything in between already in place.
What if the grad doesn't want that specific trip? Or what if they can't go on those travel dates? Clients purchasing complete trips as gifts could find a whole lot of hassle that no one wants. Push travel vouchers, instead, to ensure a smoother booking experience.
 Create a new generation of storytellers
Speaking of storytelling, it's time to tell the story of your graduation travel sales. Creating travel vouchers won't do you a bit of good if no one knows they exist and are available for purchase. You've got to get the word out! Here are some ideas to do just that:
Write a blog post announcing that you're selling graduation travel
Within the post, include how people can buy a trip for someone (ahem… mention the vouchers!), verbiage about the fact that grads want to travel, and how it will make their life richer. You could also create additional posts on the best destinations a graduate should travel to and link to these destination posts within the announcement. The more information you can give, the more likely you are to sell the vouchers.
In all of your posts — especially the destinations posts — be sure to include fabulous images that make the reader want to hop on a plane right away. Include a call-to-action in every post, and mention the idea of a graduation gift registry with instructions on how a family or group can go in on the gift together.
Editor's note: Need a blogging platform for your travel ideas? Consider GoDaddy's Managed WordPress. With the right kind of content, your blog could be the ideal destination for those interested in graduation travel!
Draft an email to all of your current clients on your list
Using much of the same verbiage from your announcement blog posts, announce the sale of graduation travel vouchers. Include links back to the announcement post and the destination posts on your website. Also include a call-to-action, and ask for referrals/forwards of the email to anyone who might be looking for a unique graduation gift idea
Editor's note: Be sure to brand your email communications so they're professional and indicative of the services you offer. One easy way to do this is through GoDaddy Email Marketing. With professional templates and mobile-friendly designs, you'll reach your target audience with ease.
Create social media posts
Again, use fabulous travel images that compel people to want to visit the top destinations — and link back to all relevant posts. Share everywhere, and include calls-to-action like:
Buy a voucher for your grad today!
Share this with your friends!
Give the gift of graduation travel.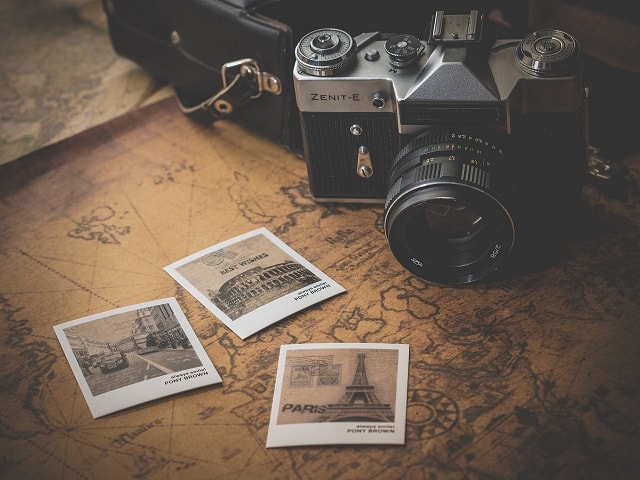 The good news is you really only have to create all of this stuff once. Then, short of updating where necessary, you can use the blog posts, email swipe copy and social media posts over and over again.
Keep in mind, college graduation season happens three times a year in most states with summer, spring and fall graduations. So, even if you're not ready to jump on this for the current graduating class, you have time to get ready for the next one!
Travel is an experience on its own
Before we part, here's one last idea that you could use to promote the sale of your graduation travel vouchers. A common gift that grads receive is the book, Oh, the Places You'll Go! by Dr. Seuss.
Create a gift package with the book inside it along with a printed copy of the travel voucher, a passport holder, itinerary planner and other little tchotchkes.
Now, you don't just have a gift of travel. You have an item that can be upsold, wrapped and hand delivered or shipped to the recipient. Slip the voucher into the book, and instead of just reading about the places they will go, the recipient can actually start planning the places they will go!
Creating a graduation gift box might not make you a significant amount of money on top of the sale of the trip. Then again, the presentation could just be what you need to set yourself apart from other agents selling the same idea of graduation travel.