GoDaddy Q&A with Bionic Yarn co-founder Tyson Toussant
This post was originally published on April 19, 2019, and was updated on June 10, 2019. 
GoDaddy is honored to partner with Bionic Yarn co-founder Tyson Toussant for our "Make the world you want campaign" — empowering makers to change your world if it doesn't quite fit you.
What can you do with recovered plastic waste and a little help from music superstar Pharrell Williams? You can try to clean up the world one spool of yarn at a time.
Tyson Toussant and Tim Coombs founded Bionic Yarn in 2007 as a raw materials manufacturing company. Though they had much to learn, one thing was certain: They wanted to prove a company could have profit and purpose.
Then, Bionic Yarn ended up on Pharrell's radar. He became the company's third partner in 2010. In 2016, Bionic Yarn teamed up with the global not-for-profit Waterkeeper Alliance.
Today, Bionic Yarn creates raw materials from recovered plastic pollution found in marine and coastal environments.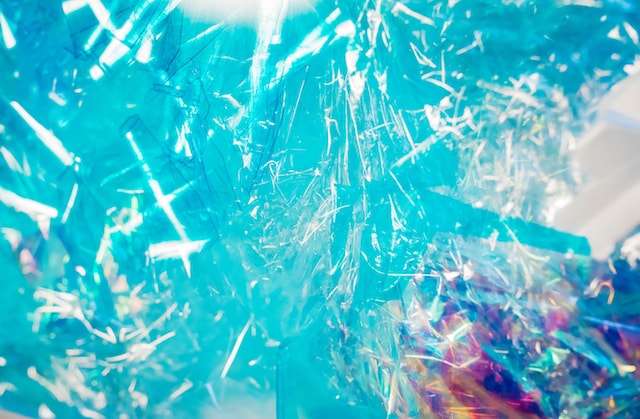 The company's raw materials are used by an array of impressive clients. From luxury garments to automotive uses and everything in between, Bionic Yarn continues to focus on developing materials to meet industry needs.
Tyson and Tim are executing on their vision for the kind of world they want to live in … and you can, too.
Q&A with textile titan Tyson Toussant of Bionic Yarn
This interview has been gently edited for clarity.
GoDaddy: Have you ever felt like you didn't fit into this world?
Tyson Toussant: Oh, definitely. I think that's why we had to start our own business, to create a place to fit in as what was offered or available just didn't fit.
GoDaddy: What kind of world do you want to live in?
Tyson Toussant: A world where we don't have to do what we're doing. A world that's considerate of what it's building and understands the consequence it may have on the environment before it starts to negatively affect us.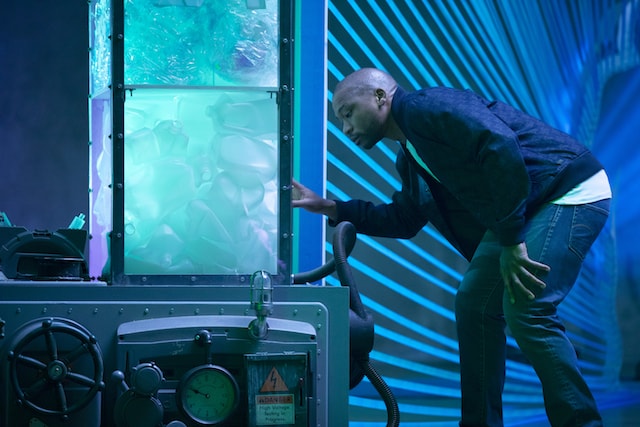 GoDaddy: How are you making the world you want?
Tyson Toussant: Our approach to making this a reality is to try to attach this movement to the real things in everyone's life. People care about the products they buy. I figured if we can merge the mission to rid the world of plastic with everyday consumer practices, we might be able to get someplace.
GoDaddy: Why is this so important to you?
Tyson Toussant: I think my generation in particular feels empowered and has the ability to fix things in the world. Once we learned about the problem with plastic, and we found a way to connect it with things that we love — designing products and an outdoor lifestyle — that's pretty much what I wanted to do.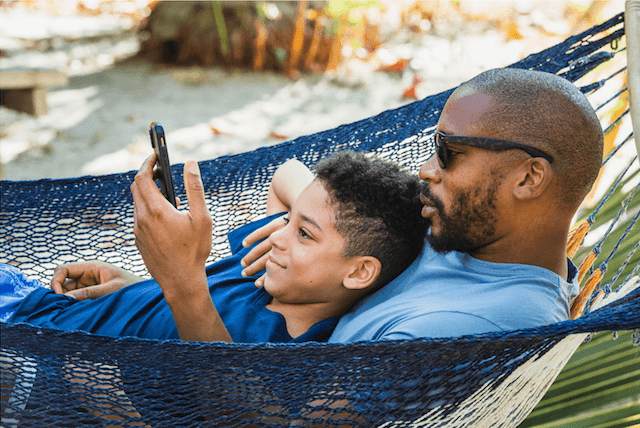 GoDaddy: How does your child see this environmental waste issue?
Tyson Toussant: I would say my child came to life knowing that he had to combat it, and that he couldn't live a life without figuring out a way to resolve this issue. So, as I learned about taking on this challenge in my 20s, he came out of the womb ready to go. And I think we're lucky to have kids who are inspired by this — and it seems like they want take this on and continue it after us.
GoDaddy: You have a true business that helps the environment. Not just a nonprofit.
Tyson Toussant: Usually the NGOs [non-governmental organizations] around water protection rely on donations to protect the water. Our model creates a sustainable revenue stream through taking care of the environment. We buy the plastic instead of it being burned in a landfill after collecting it.
Tim Coombs: Bionic was conceived as a company that can harness the power of commerce for good. We work in partnership with some amazing NGO's, however, at the end of the day Bionic materials must sell to support our mission on the ground.
GoDaddy: What roadblocks have you come up against?
Tyson Toussant: Everyday … so many. But the biggest roadblock is trying to make a new material from something that has inferior qualities, like a recycled plastic bottle, to then create a durable material for a snowboarding jacket.
The extra work to create strength behind it increases the price, which means you have to sell harder to get people to buy something that they can get for a little bit cheaper.
That's one of the battles we're dealing with all the time.
Tim Coombs: By nature we face roadblocks, we transform an imperfect raw material like degraded plastic into quality fabric or polymer.
GoDaddy: Before partnering with us, what did online presence mean to you?
Tyson Toussant: Everything. It was a way for me to be plugged into the business world while still being in Soho.
GoDaddy: Can you talk us through how important it is to find you online?
Tyson Toussant: I always tell people this: We were fortunate to have become entrepreneurs during broadband and be able to sit in one spot and comb the world for all the answers that we needed.
Once we figured out what we wanted to do, creating a portal for people to come find us was the most important thing.
GoDaddy: How does it feel to be a part of our #maketheworldyouwant campaign?
Tyson Toussant: I was shocked, honestly. I don't know how you found me! That's my honest response to this. I'm so grateful, though. This is amazing.
GoDaddy: What other makers inspire you?
Tyson Toussant: I'm inspired a lot by Elon Musk. I like his approach to business, how he sacrificed so much and dreamed so big to get here. His whole life, to me, is like a moonshot. He doesn't even consider a Plan B.
I think that's the kind of action the world needs right now.
Plan B, as far as the environment, is not good.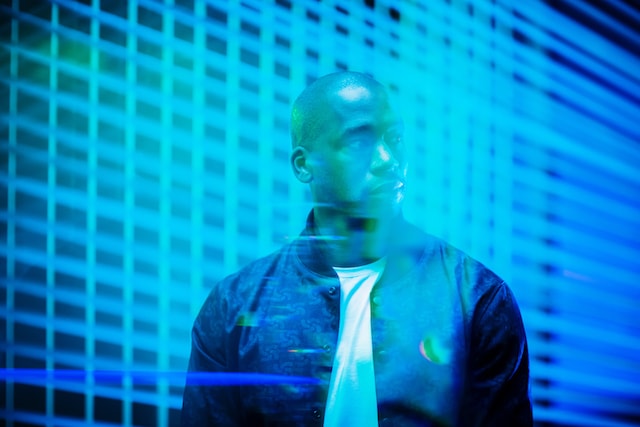 What's one thing you know now that you go back in time and tell yourself about entrepreneurship?
Tyson Toussant: Failure is going to happen. You have to learn from your failures, move on, and never give up.
Many thanks to the founders of Bionic Yarn for sharing their story. Be sure to check out the Bionic Yarn website and follow Bionic Yarn on Instagram, Facebook, and Twitter.